Last updated on: July 14th, 2023 16:06 pm
This Fingerprint Turnstile Servo Motor Speed Gate MT-E316 carries a 2 years warranty and durable maintenance and repair support.
We can provide OEM and ODM services. We have experienced designers who can complete deep customization according to any of your needs. We will provide a series of materials such as 3D renderings, dimensional drawings, etc. as soon as possible.
Fingerprint Turnstile is a kind of intelligent pedestrian turnstile gate that integrates with a biometric fingerprint scanner or fingerprint reader in order to realize the security management of the pedestrian access control through fingerprint verification. Of course, We can integrate these biometric fingerprint scanners or fingerprint readers into our turnstile gate easily. We also provide biometric devices, such as IC/ID card readers, fingerprint scanners, QR code scanners, face recognition cameras, and so on. Mairs can customize fingerprint turnstile Speed Gate according to your requirements. If you need to integrate these devices on the turnstile gate or have any questions, If you need these fingerprint turnstiles, please inquiry us
The fingerprint recognition machine is also a recognition method. Just like the card reader in the product picture, a fingerprint turnstile can be formed by adding a third-party fingerprint recognition machine or replacing the card reader with a fingerprint machine.
The fingerprint biometric method is to identify the biometrics of the passing people, and its reliability is relatively high. Compared with RFID card / QR code identification, it saves the trouble of carrying these external media. But fingerprint is easy to collect and is more likely to be camouflaged, so there are certain vulnerabilities. Moreover, the passage needs the active cooperation of pedestrians to verify.
Why use fingerprint turnstile?
Fingerprint identification is a kind of biometric technology, which was developed and applied earlier. As the biometric technology with the longest research and development history, it has the following advantages:
1. The fingerprint is a unique feature of the human body, and its complexity is enough to provide sufficient features for identification;
2. Everyone's fingerprints are quite fixed and difficult to change;
3. Easy to obtain fingerprint samples, easy to develop identification system, and strong practicability;
4. A person's ten-finger fingerprints are different, which can improve the security of the system;
5. The storage of fingerprint templates is much less than that of fingerprint images;
6. The fingerprint acquisition head can be more miniaturized and cheaper.
We can also create a rendering for you within a few minutes based on your actual scenario. We also provide detailed layout and drawings, as well as installation drawings.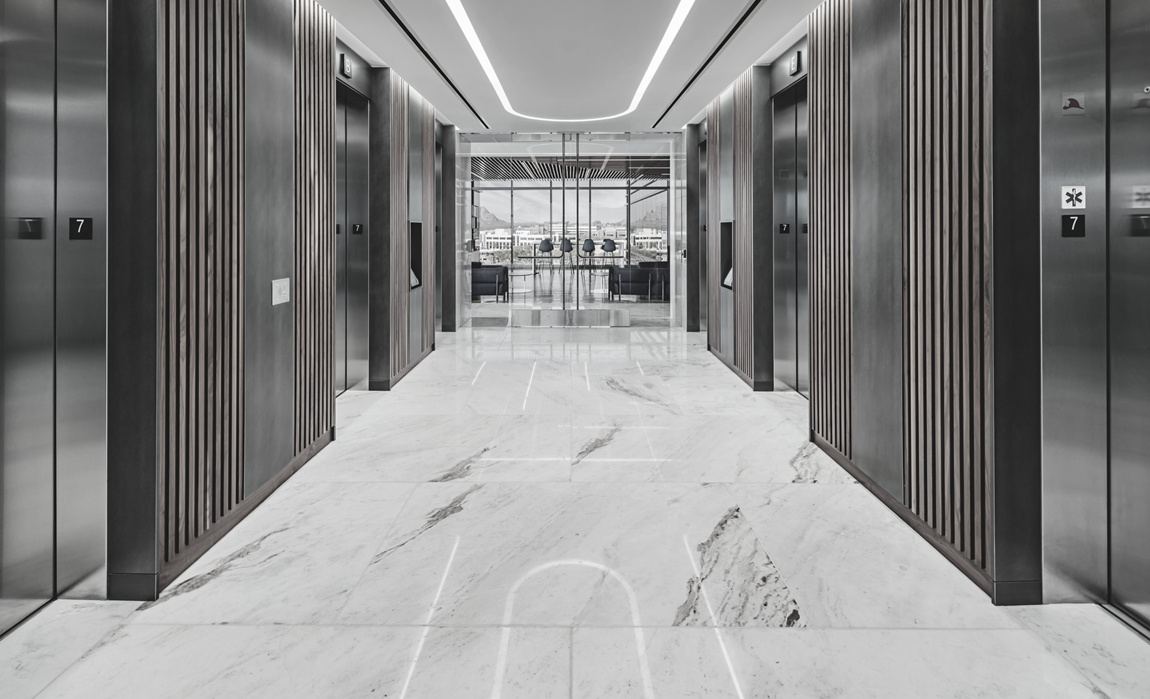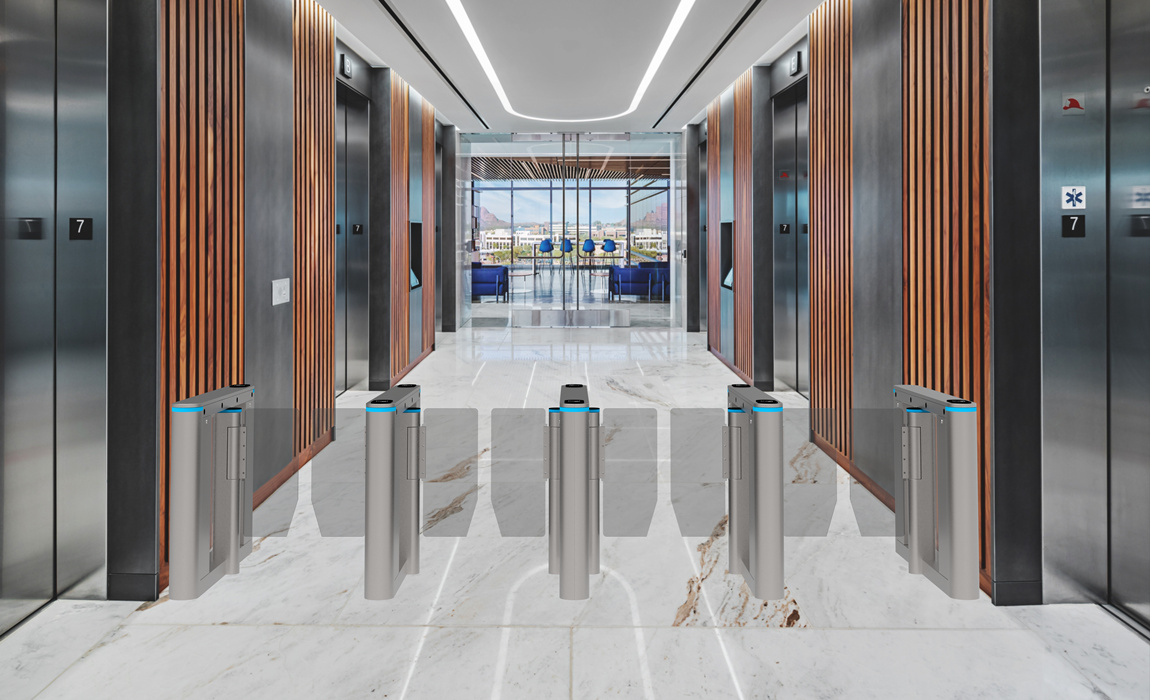 When reading fingerprints, users must contact their fingers with the fingerprint acquisition head. Direct contact with the fingerprint acquisition head is the most reliable method to read human biometrics. This is also a major reason why fingerprint identification technology can occupy most of the market; It can be seen that fingerprint identification technology is the most convenient, reliable, non-invasive, and cheap biometric technology solution at present, and has great potential in large-scale applications.
Fingerprint Turnstile Servo Motor Speed Gate Automatic Slim Fast Speed Gates security turnstiles For lobbies.
The Fingerprint Turnstile Servo Motor Speed Gate MT-E316 is a high-end intelligent swing barrier turnstile product from Mairs, which can fully detect the passing situation of the human body.
This fingerprint turnstile speed gates body material is 304 stainless steel which is anti-rust and durable and high resistance.
Anti-tag after, anti-hit against, RS485 Communication, DC Brushless motor, This fingerprint turnstile speed gates turnstile compatible with all kinds of Access Control Systems.
These fingerprint turnstile speed gates are widely used in bus stations, ports, subways, factories, mansions, residential areas, hotels, companies, and so on any place that requires a smart flow control.
It has the function of fault self-check and alarm prompt, which is convenient for users to maintain and use.
It can be connected with any control signal or button and can be output by any control device to realize one-way and two-way control.
The one-way and two-way free passage can be set arbitrarily.
When the equipment is powered on or restarted, it has the function of fault self-checking, which is convenient for users to maintain and use.
High-intensity traffic light status indication. If someone is following, the gate will automatically start reverse thrust locking and give an alarm. Connect the fire alarm signal.
Technical Parameter:
Pass Width: Standard 600 mm max 1200 mm(arm hollowed out more than 900mm)
Working humidity: 30%~95%
Working temperature: -40℃~+70℃
Working environment: Indoor
Input interface: RS485, Dry contact
Mechanism: Servo Brushless motor 120W
Infrared sensor: 6 pairs
MCBF: 5,000,000 Cycles
Application: Office Building, Hotels, Government Halls, etc
We can provide the entire security access control solution. If you have your own access control system, you can directly use our turnstile gate. If you don't have one, we also provide a complete security access control solution. Please refer to the video below for details.

Sharing this: