Last updated on: March 3rd, 2023 15:54 pm
PEDESTRIAN SWING TURNSTILE ONE WAY SWING GATE carries a 2 years warranty and durable maintenance and repair support.
We can provide OEM and ODM services. We also provide biometric devices, such as IC/ID card readers, fingerprint scanners, QR code scanners, face recognition cameras, and so on.
Vertical SUS304 Pedestrian Swing Barrier gate security turnstile one way swing gate With Card Reader. Mairs offers the best quality one way swing gate one way swing turnstile gate for sale.
As a high-performance security swing barrier turnstile gate, an Optical swing turnstile can be used in many places by virtue of its many advantages. It is widely applied to bus stations, ports, neighborhoods, hotels, clubs, and companies that want to carry out intelligent management on passage. 316 stainless steel is available. It is a small size which can save space.
In case of emergency, please cut off the power, swing turnstile will open automatically to allow free passage which is complying with fire safety requirements.
One way swing gate is suitable for various entrance solutions.
The whole system runs smoothly, with low noise.
Best pedestrian swing barrier turnstile one way swing gate.
Alarm function, if there is an illegal intrusion and reverse intrusion, the gate will alarm and the door will lock.
There are a total of 2pairs of infrared sensors to prevent pinch pedestrians.
Anti-tailing function, one person can pass at one time. If someone tails after the front people, the gate will alarm
LED indicator. Red cross and green arrow.
Bi-directional access reduces the need for more gates. It is accommodated for wheel Chair, shopping stroller increases the passing efficiency.
Automatic reset function. If the people did not pass within the preset time (default time is 5 seconds), the system will cancel the authority of the user and close automatically.
It is a stainless steel arm. The lane width can reach 1600mm which can be used for bicycle or motorcycle access.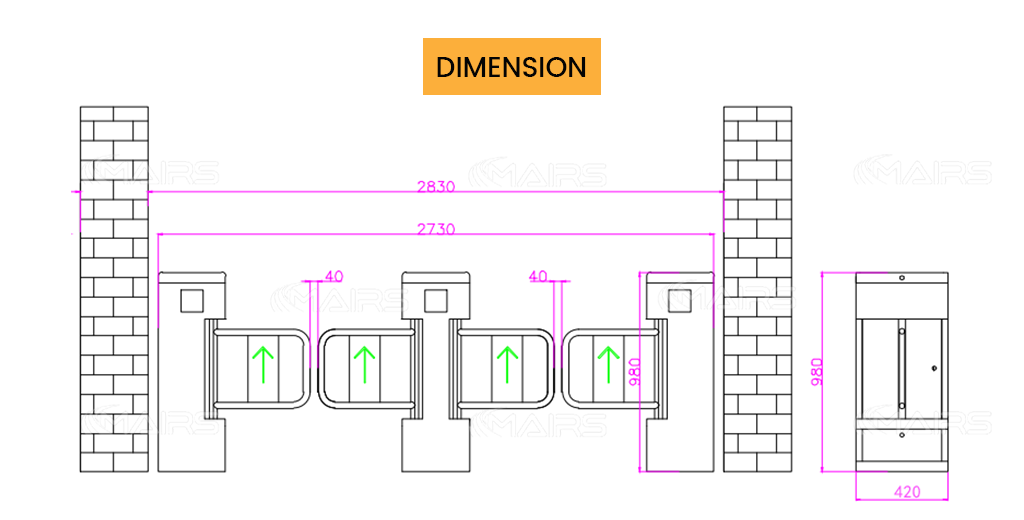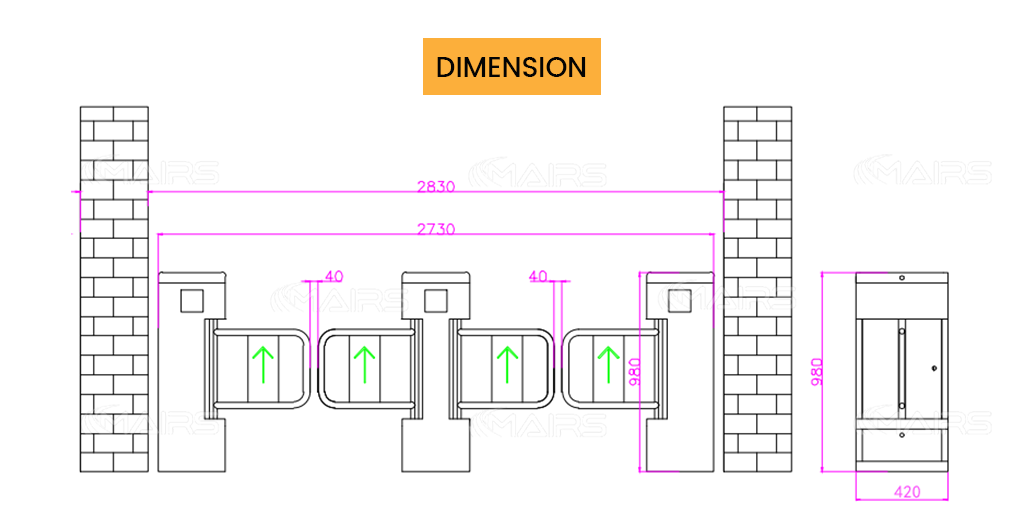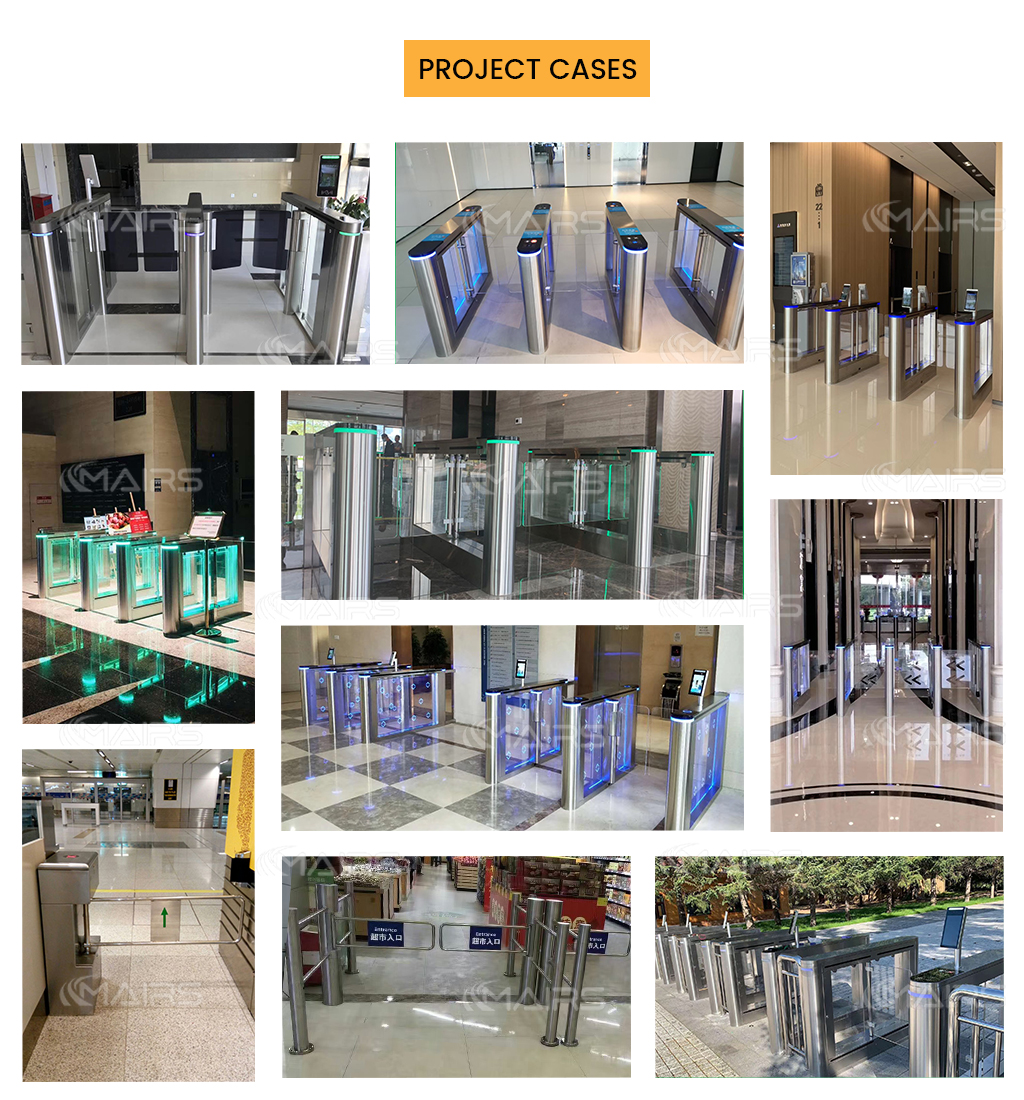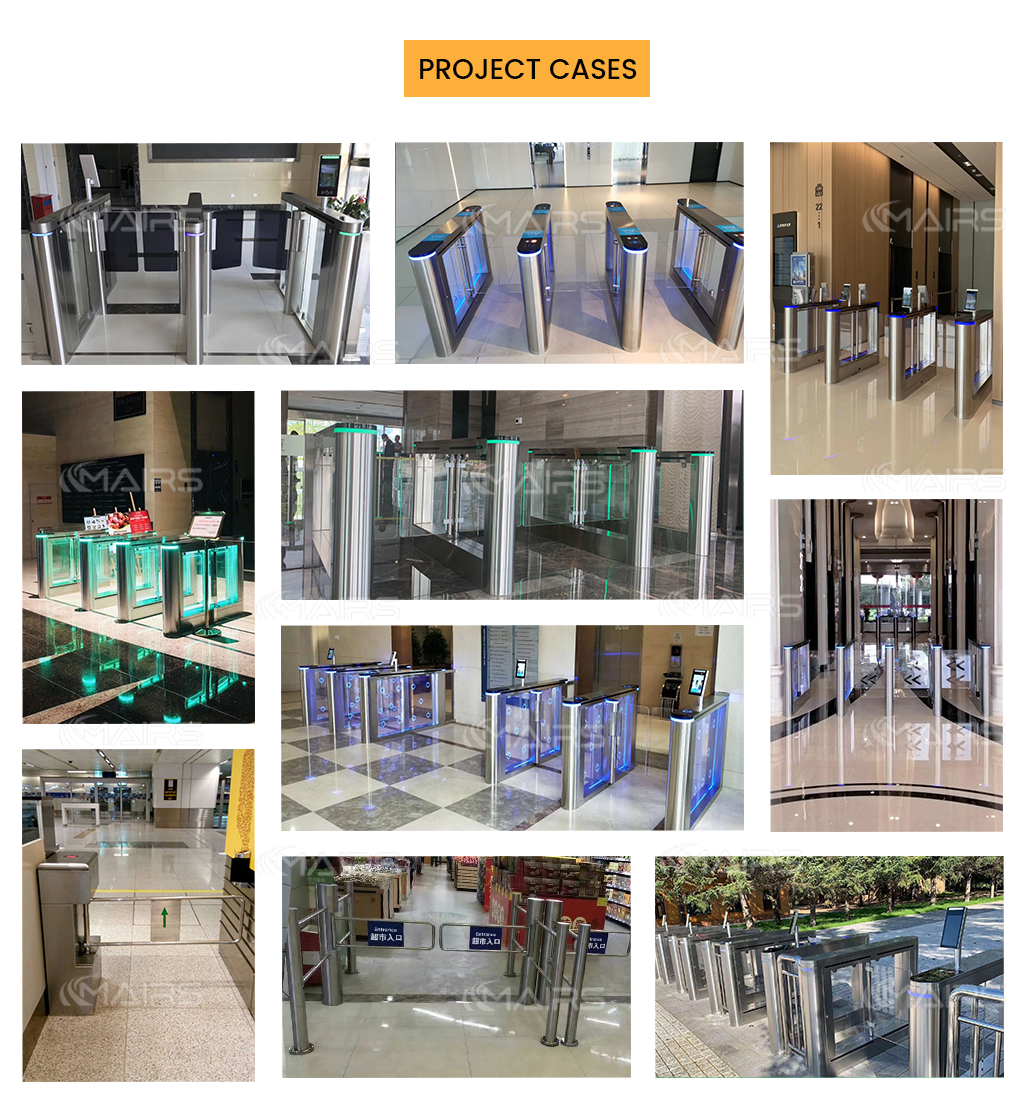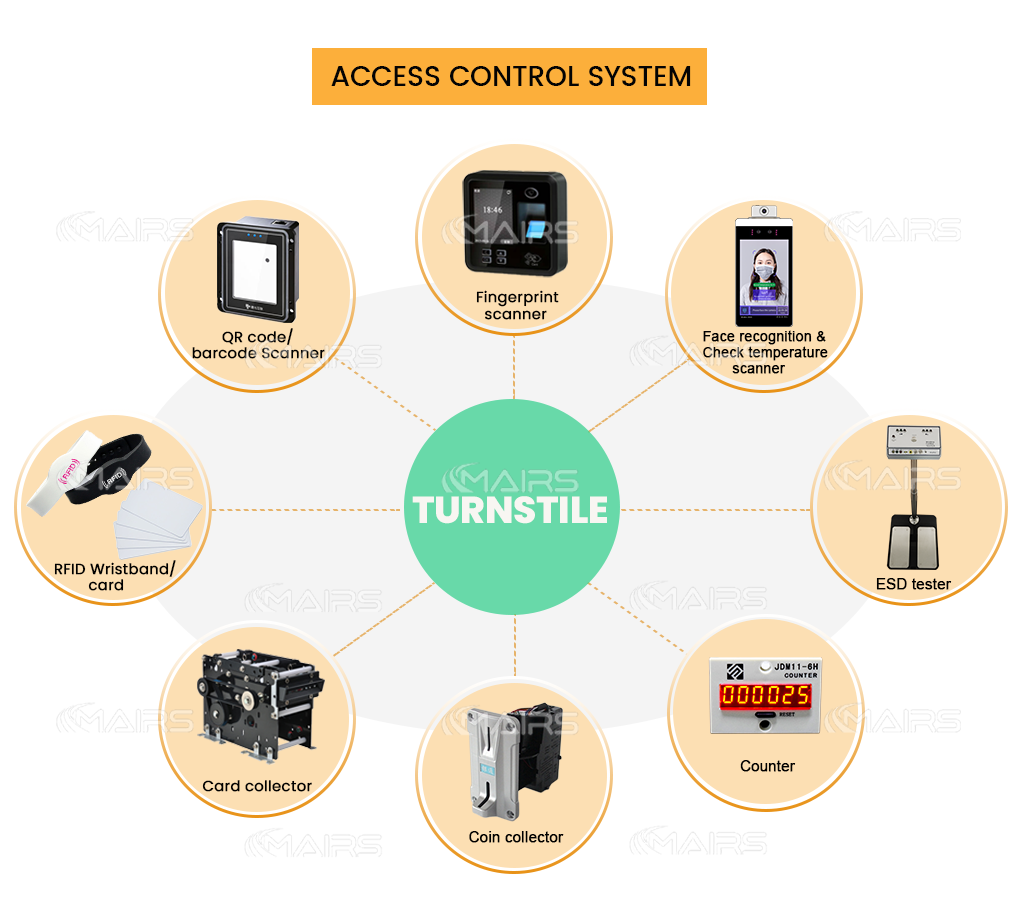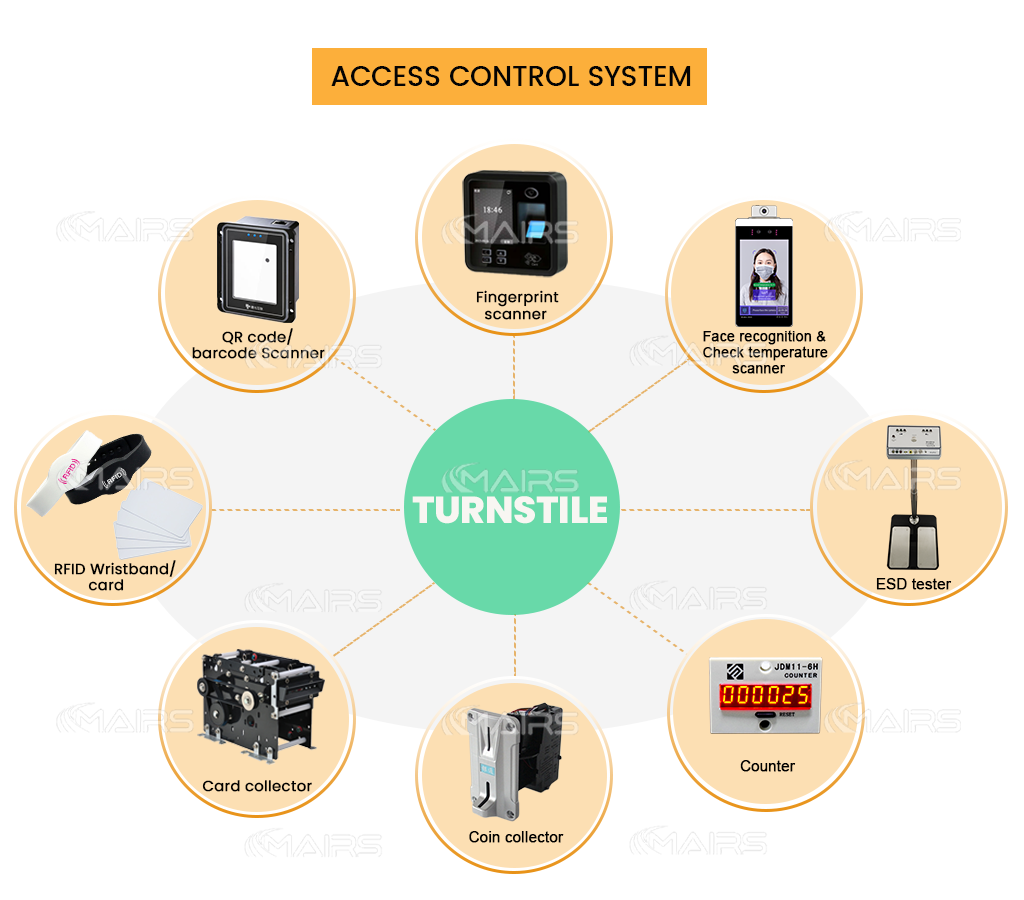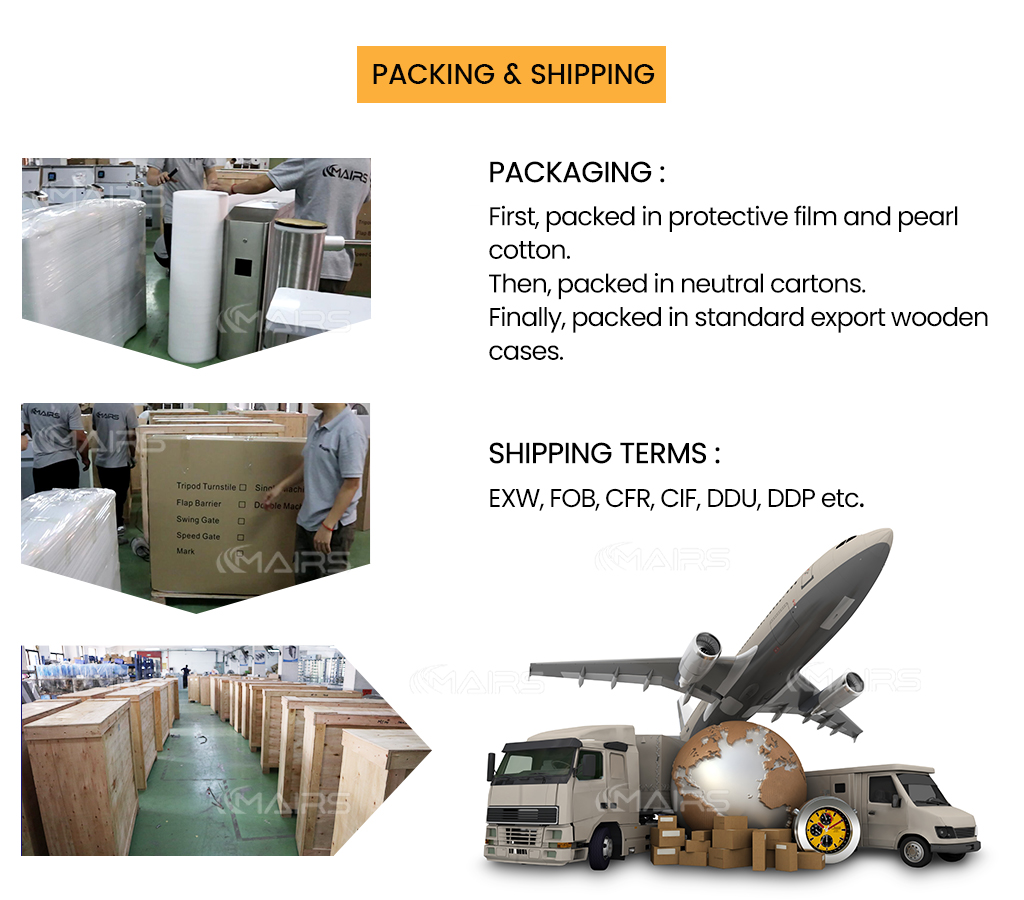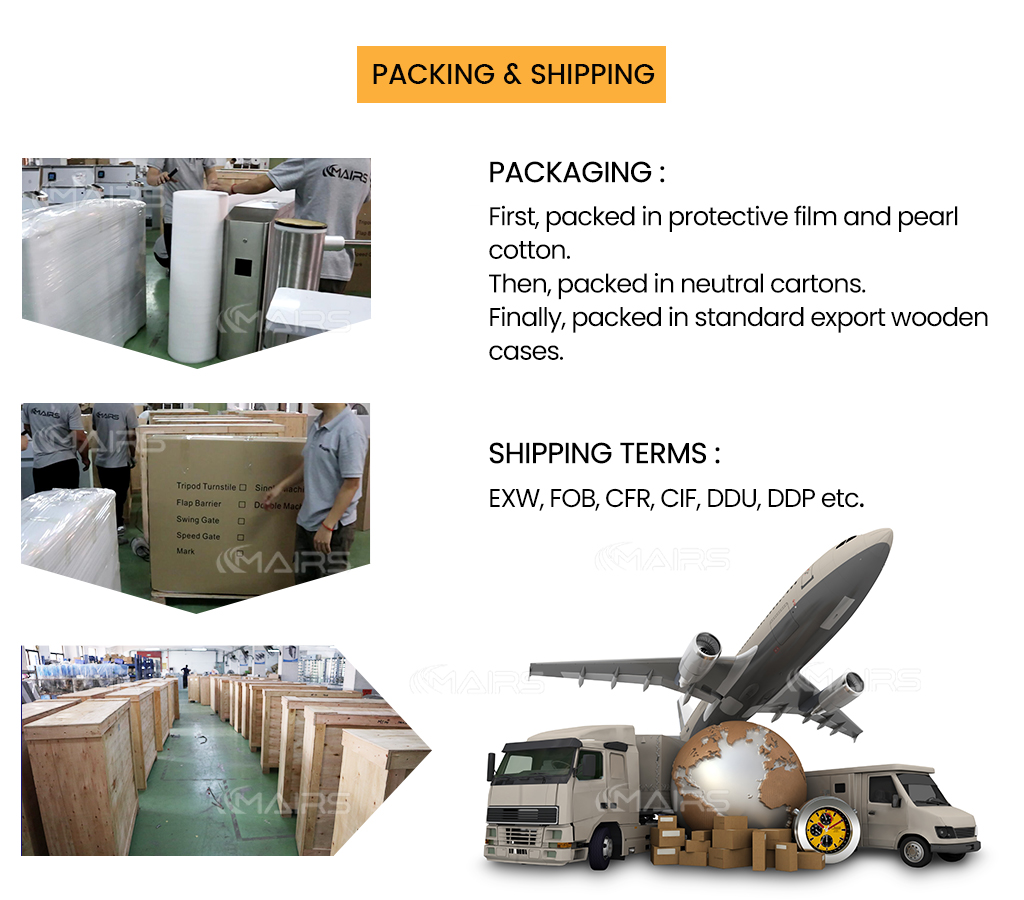 Sharing this: