Last updated on: March 4th, 2023 16:02 pm
SPEED GATES UK, SPEED LANES UK carries a 2 years warranty and durable maintenance and repair support. 
Mairs can customize SPEED GATES UK according to your requirements. We also provide biometric devices, such as IC/ID card readers, fingerprint scanners, QR code scanners, face recognition cameras, and so on.
SPEED GATES UK Automatic Slim Fast Speed Gates Speed Lanes security turnstiles, we exporting SPEED GAETS SPEED LANES to the UK for lobbies.
THIS SPEED GATES UK MT-A307 is a high-end intelligent swing turnstile security gates product from Mairs, which can fully detect the passing situation of the human body.
This speed gates body material is 304 stainless steel which is anti-rust and durable and high resistance. Arm height can be customized
This speed gates turnstile can be compatible with IC cards, ID cards, barcode cards, fingerprint card readers, face recognition cameras, and other biometric devices, providing civilized and orderly access for staff; Effectively managing the access rights of employees. It can be widely used in lobbies of buildings, subways, airports, customs, exhibition halls, government buildings, financial institutions, clubs, and other high-end indoor applications.
Size: 1500*100*980mm
Material: 1.5mm imported SUS304; Polish 400# Snow line
Arms material: 10mm Acrylic
Pass Width: 600mm -900mm
Passage direction: Single-directional/Bi-directional
Pass rate: 30-35 persons/minute
Operating time: 0.2 seconds
Power input: AC100-240V,50/60HZ
Working voltage: 24V
Working humidity: 30%~95%
Working temperature: -40℃~+70℃
Working environment: Indoor
Input interface: RS485, Dry contact
Mechanism: Brushless servo motor+Clutch
Infrared sensor: 6 pairs
MCBF: 5,000,000 Cycles
Feature: Arm height can be customized
Application: Airports, Hotels, Government Halls, etc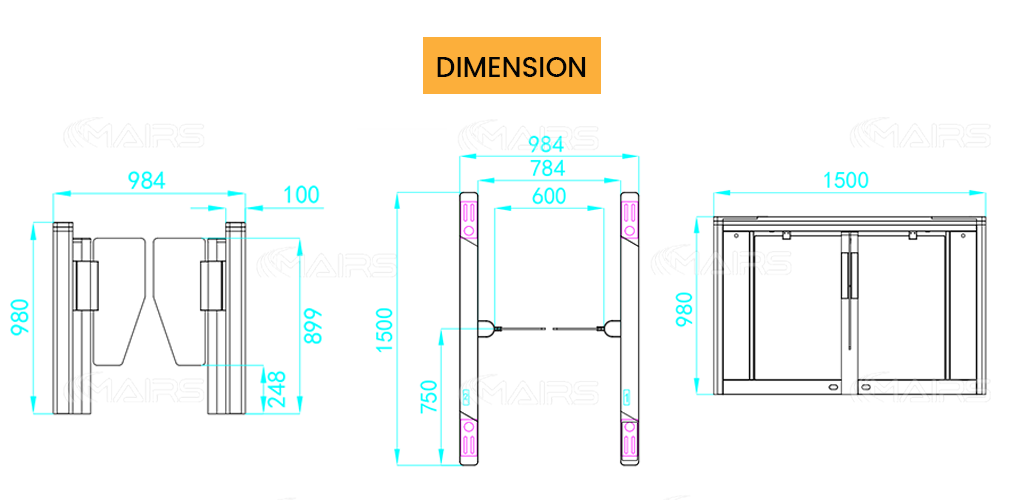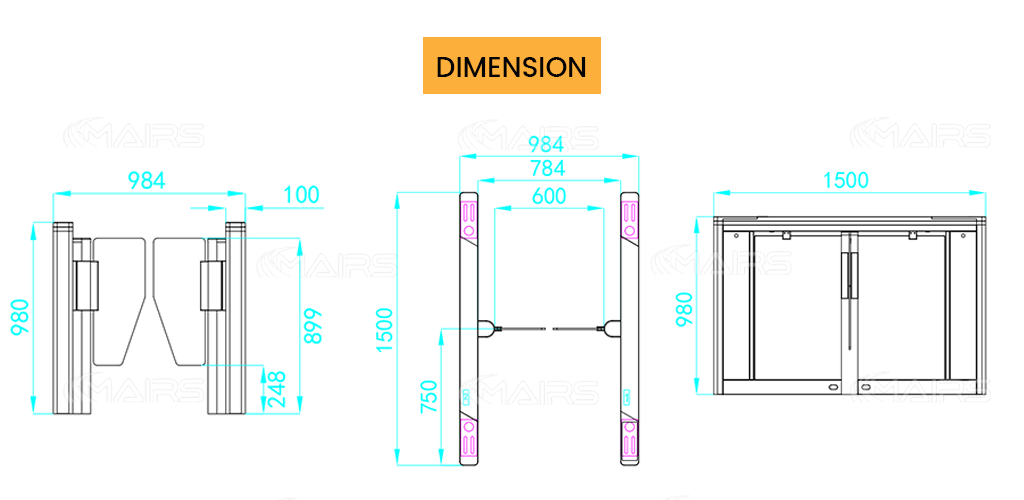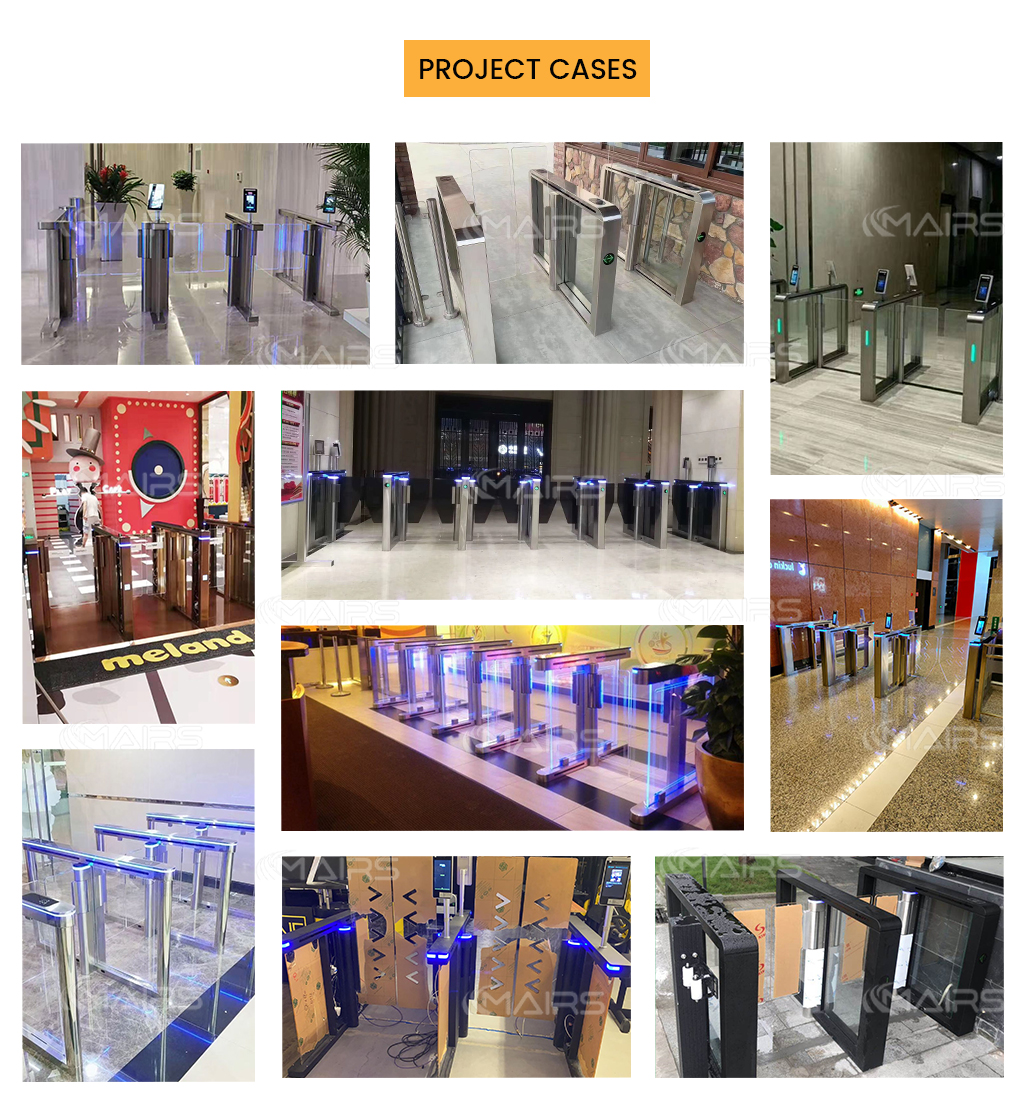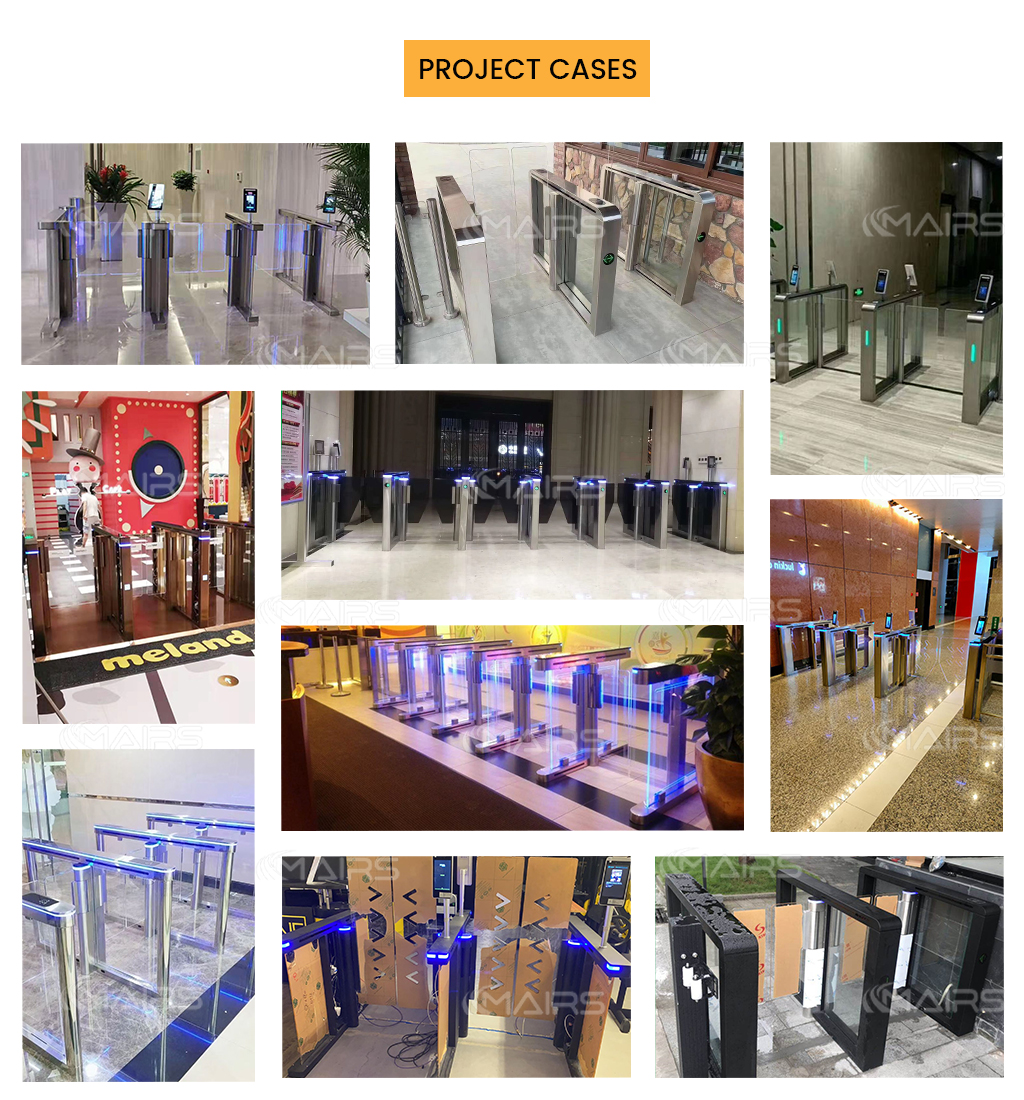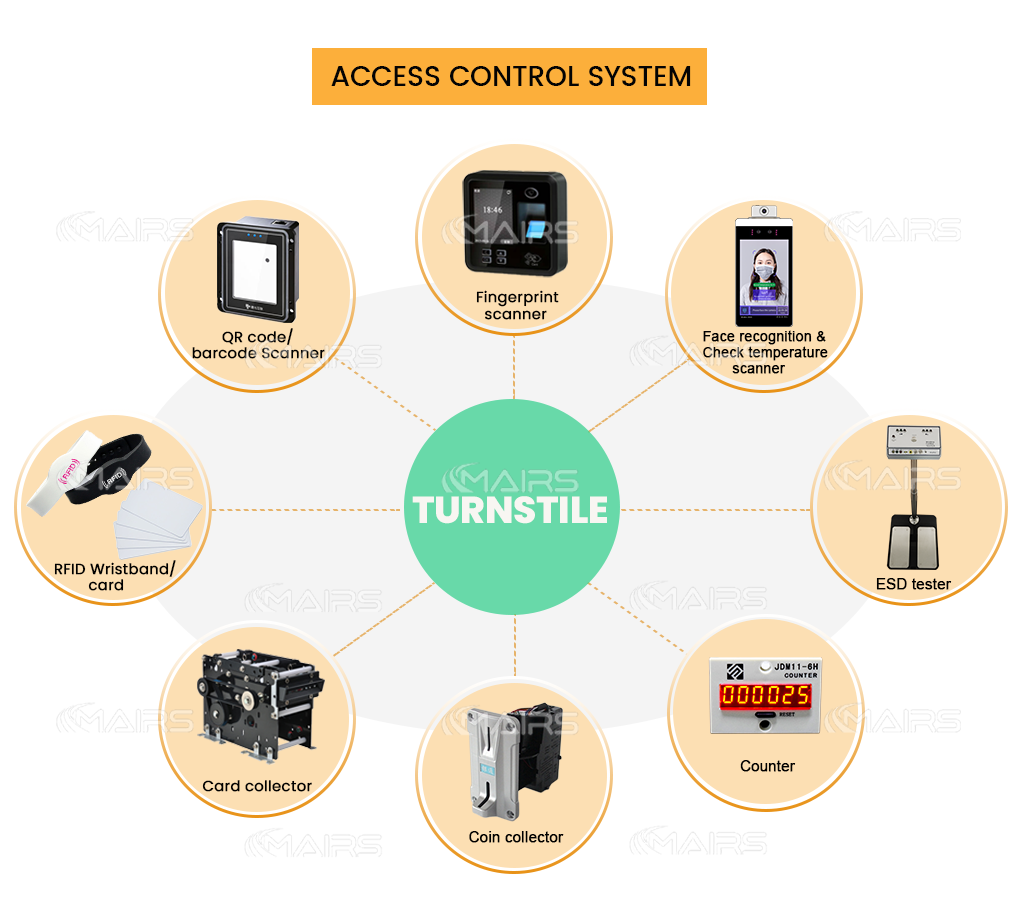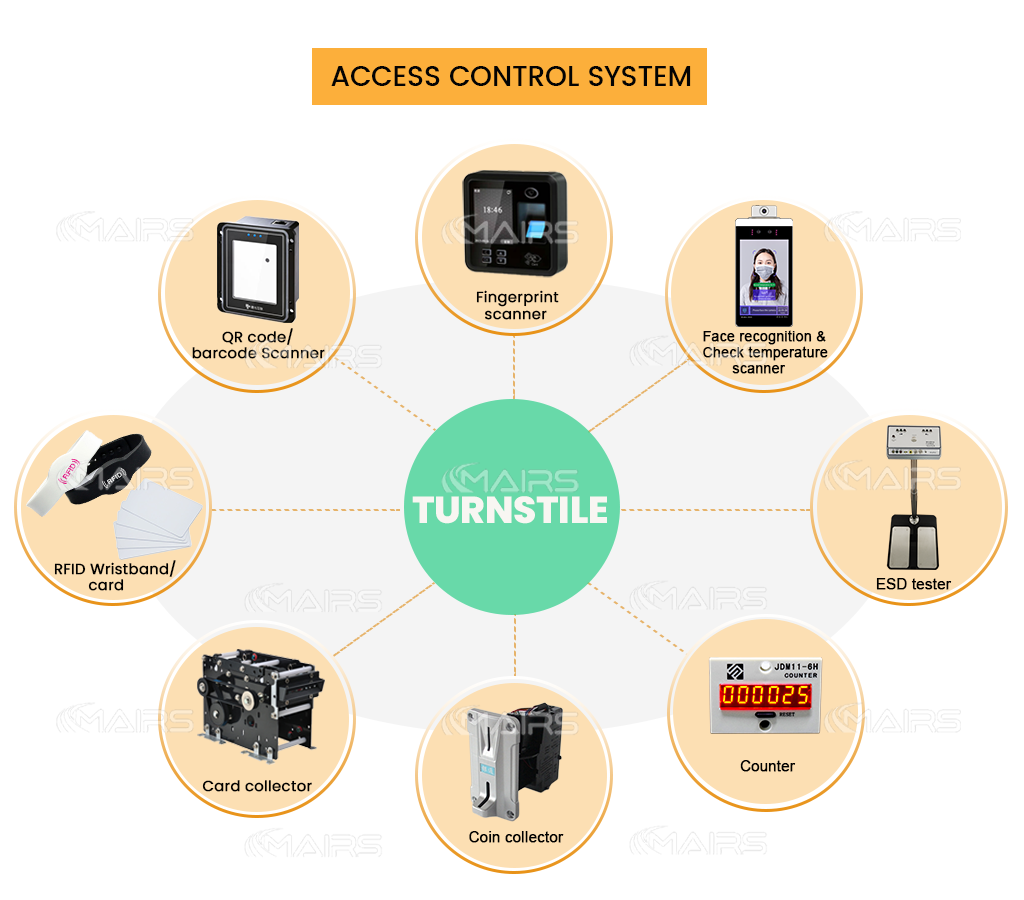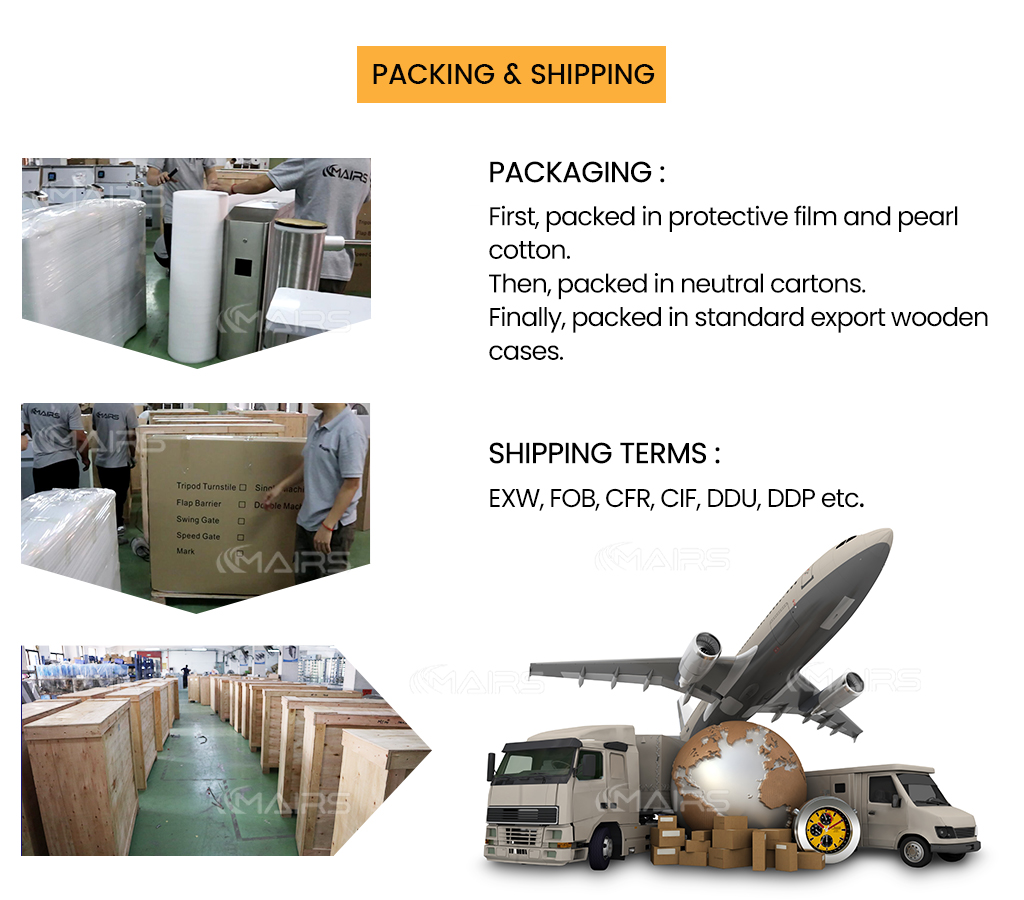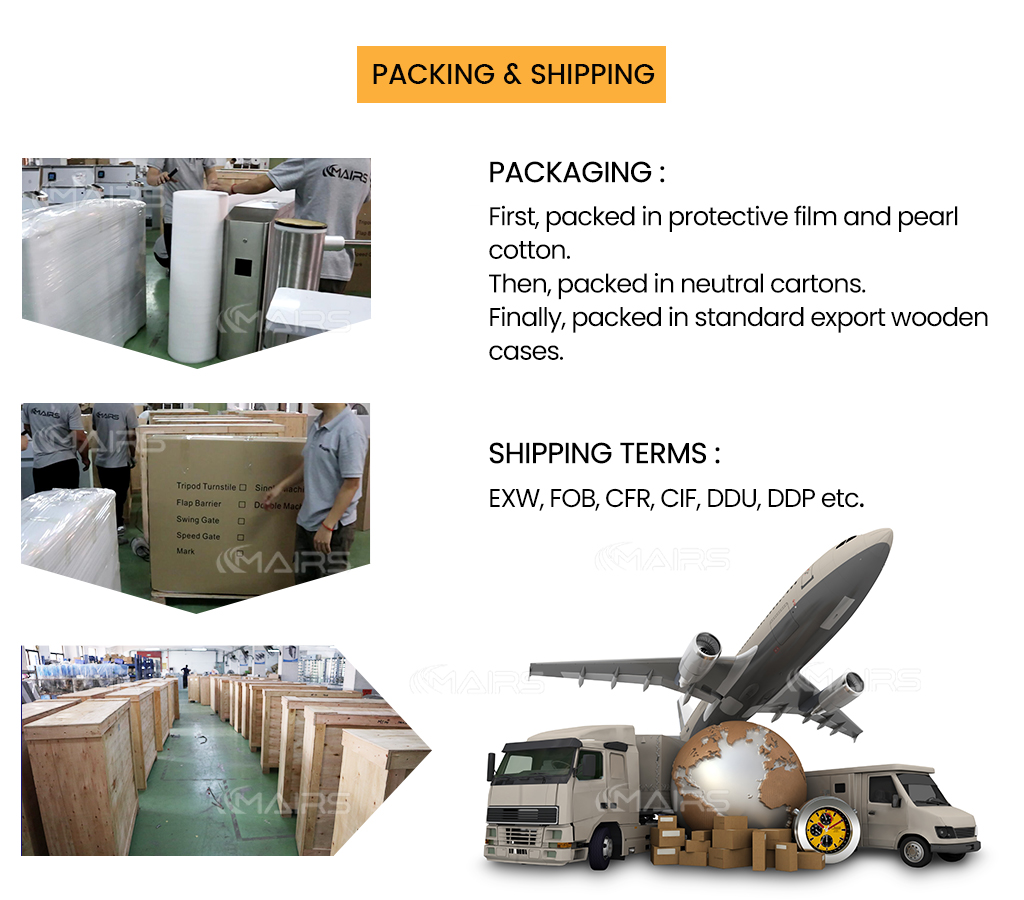 Sharing this: