Last updated on: September 21st, 2023 17:03 pm
TRIPOD TURNSTILE GATE from tripod turnstile manufacturers carries a 2 years warranty and durable maintenance and repair support.
We can provide OEM and ODM services.  We have experienced designers who can complete deep customization according to any of your needs. We will provide a series of materials such as 3D renderings, dimensional drawings, etc. as soon as possible. We also provide biometric devices, such as IC/ID card readers, fingerprint scanners, QR code scanners, face recognition cameras, and so on. If you need to integrate these devices on the full-height turnstile gate or have any questions, please contact us
Tripod turnstile is the most basic type of pedestrian turnstile gate, which is composed of the chassis, mechanism, and three blocking rods that stop or release by rotating 120° each time. Its components include a chassis, mechanism, drive control board, motor, limit, direction indicator board, access control part, optional counter, etc. The metal rod (rod length standard 50cm) forms a spatial triangle as the blocking body (brake rod). It is made of 304 or 316 stainless steel, which is durable and not easy to deform. The blocking and releasing are achieved by rotation. MairsTurnstile is a professional tripod turnstile manufacturers.
Generally, the shape of the tripod turnstile is made of a 304 stainless steel plate, which is beautiful and generous, rustproof and durable, and can resist external force damage. Mairsturnstile as a professional tripod turnstile manufacturer offers the best quality tripod turnstile gate at an affordable price.
Tripod turnstile from tripod turnstile manufacturers Mairs is divided into mechanical type, semi-automatic type, and full-automatic type from the mechanism control mode. From the form, it is divided into a vertical tripod turnstile and a bridge tripod turnstile. The vertical tripod turnstile gate has a small volume and is relatively easy to install; The bridge tripod turnstile gate has a longer channel and higher security.
Tripod turnstile can be combined with smart cards, fingerprints, bar codes, and other identification system equipment to form an intelligent access control system; It is combined with a computer, access control, attendance, charge management, ticket system, and other software to form an intelligent access control management system, which can realize the functions of access control, attendance, consumption, ticket sales, current restriction and so on.
We can also create a rendering for you within a few minutes based on your actual scenario. We also provide detailed layouts and drawings, as well as installation drawings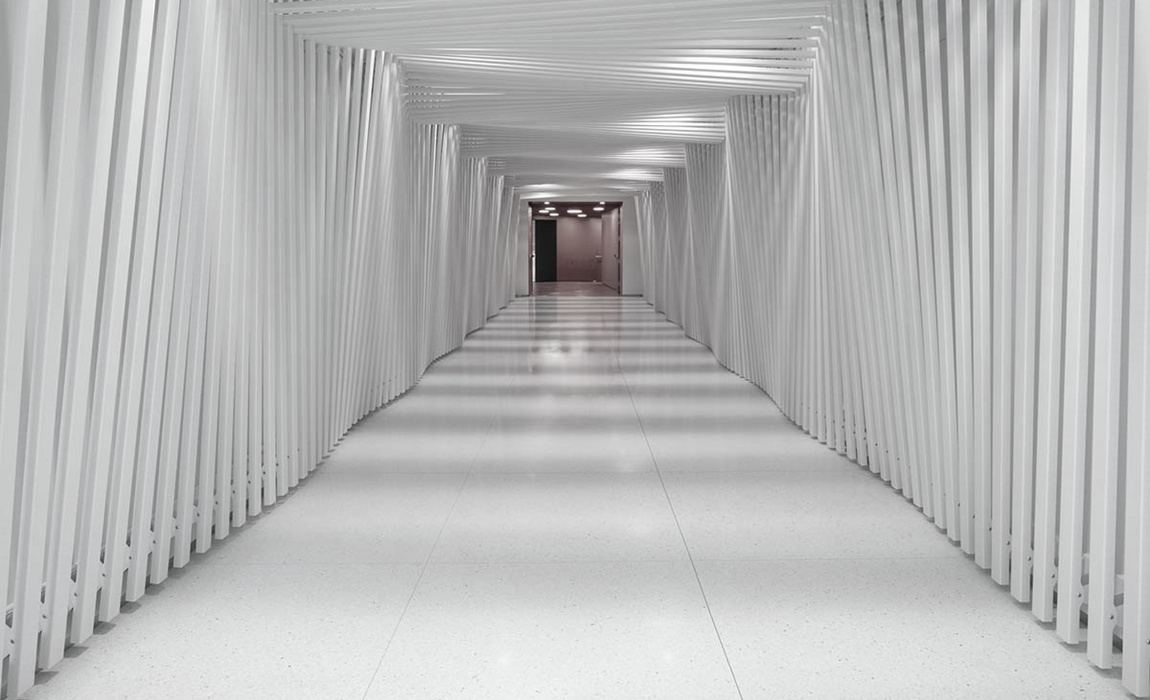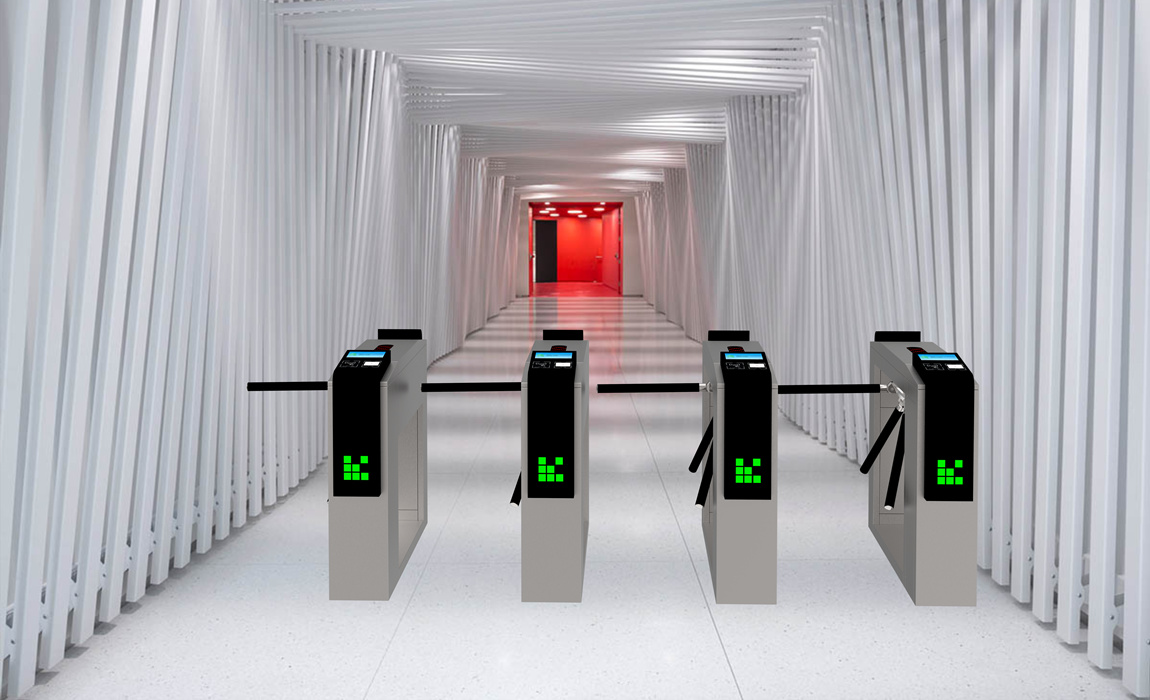 Tripod turnstile from tripod turnstile manufacturers is a compact and cost-effective entrance solution.
Tripod turnstile has fully rainproofed 304 stainless steel housing, which is rust-resistant, solid, and durable.
The Tripod turnstile from tripod turnstile manufacturers can be mounted for both indoor and outdoor locations. The IP rate is 54.
It has an international standard relay output, which can be easily integrated with all kinds of third-party access control systems (i.e RFID, Fingerprint, Face, Barcode, IR thermometer).
The Tripod security gate from tripod turnstile manufacturers is a semi-automatic one. You will need to push the arm slightly to open the gate when access is granted.
The reasonable design and high performance are to ensure the gates can move quickly and accurately, stably and quietly; with low-power consumption, energy conservation, and environment protection.
Durable, corrosion-resistant, heavy-duty, mold mechanism for extended service life
The mechanism is mold design. All the components are precise.  It makes the gate system operate smoothly, with low noise. A hydraulic damper can be added.
The design of the tripod security turnstile makes only one person pass at one time.
Professional tripod turnstile manufacturers – Mairsturnstile.
Single-directional or Bi-directional is an option.
LED directional indicator light on top.
Solenoid valve: DC24V ±5%
Automatic clock function: if there is an open signal received,  but the visitor does not pass through the gate within a specific time (default 5s), the turnstile arm will lock automatically.
When power is off, tripod turnstile arms will drop down automatically to allow free passage, which is complying with fire safety requirements.
Sharing this: