Last updated on: July 14th, 2023 16:37 pm
Supermarket entrance turnstile carries a 2 years warranty and durable maintenance and repair support.
We can provide OEM and ODM services. We have experienced designers who can complete deep customization according to any of your needs. We will provide a series of materials such as 3D renderings, dimensional drawings, etc. as soon as possible. We also provide biometric devices, such as IC/ID card readers, fingerprint scanners, QR code scanners, face recognition cameras, and so on. If you need to integrate these devices on the full height turnstile gate or have any questions, please contact us
Supermarket entrance turnstile is a kind of pedestrian turnstile gate, which is specially used for the entrance and exit of large supermarkets and unmanned supermarkets. The length of the wing rod of the supermarket turnstile can be customized according to the width of the supermarket entrance. Of course, this supermarket entrance turnstile can also be used in clothing stores, supermarkets, jewelry stores, shopping malls, cosmetics stores, bookstores, etc.
The main purpose of supermarket entrance turnstile is personnel access control management, security inspection, and self-service checkout. A supermarket is a public place, and everyone will go in for consumption. As an ordinary customer, it is unlikely to bring an access card with him. The supermarket entrance turnstile will automatically open the door according to the infrared sensor. Of course, some additional functions can be customized according to the actual needs, such as face recognition or QR code scanning.
This supermarket entrance turnstile has the advantages of no manual detection, high efficiency, fast, safe, and good service.
The supermarket entrance turnstile with a guardrail is suitable for controlling the flow of people entering the supermarket and maintaining standardized and orderly access to the supermarket. When no staff enters the supermarket, the supermarket swing turnstile gate will be automatically locked.
We can also create a rendering for you within a few minutes based on your actual scenario. We also provide detailed layout and drawings, as well as installation drawings.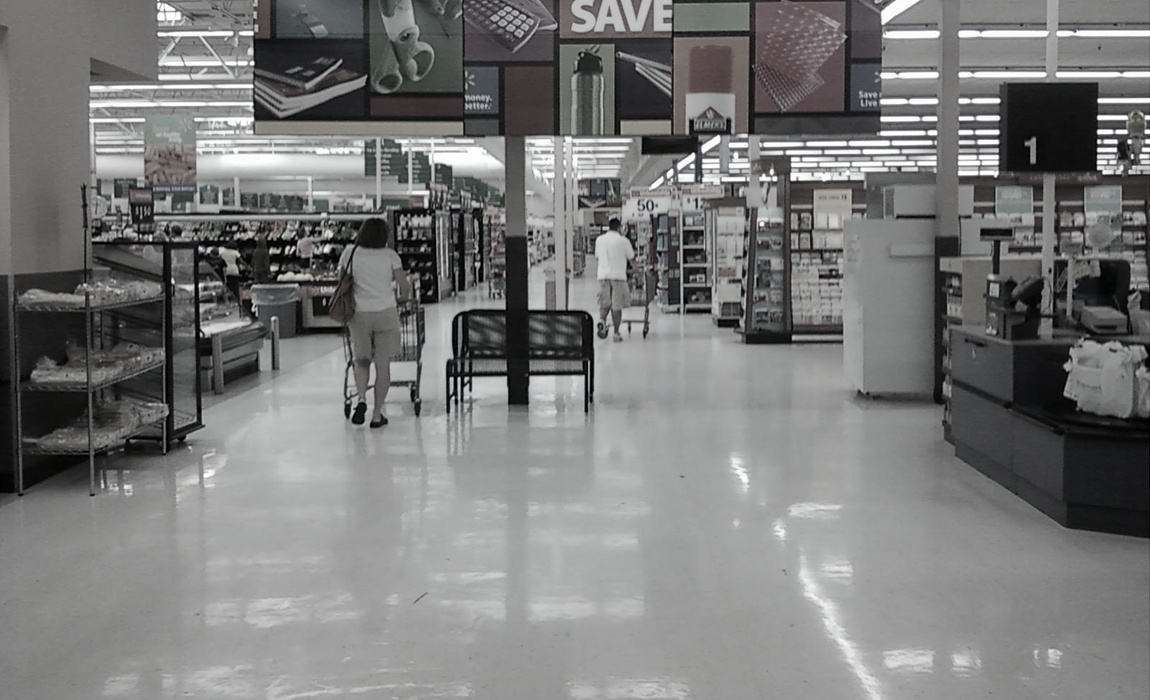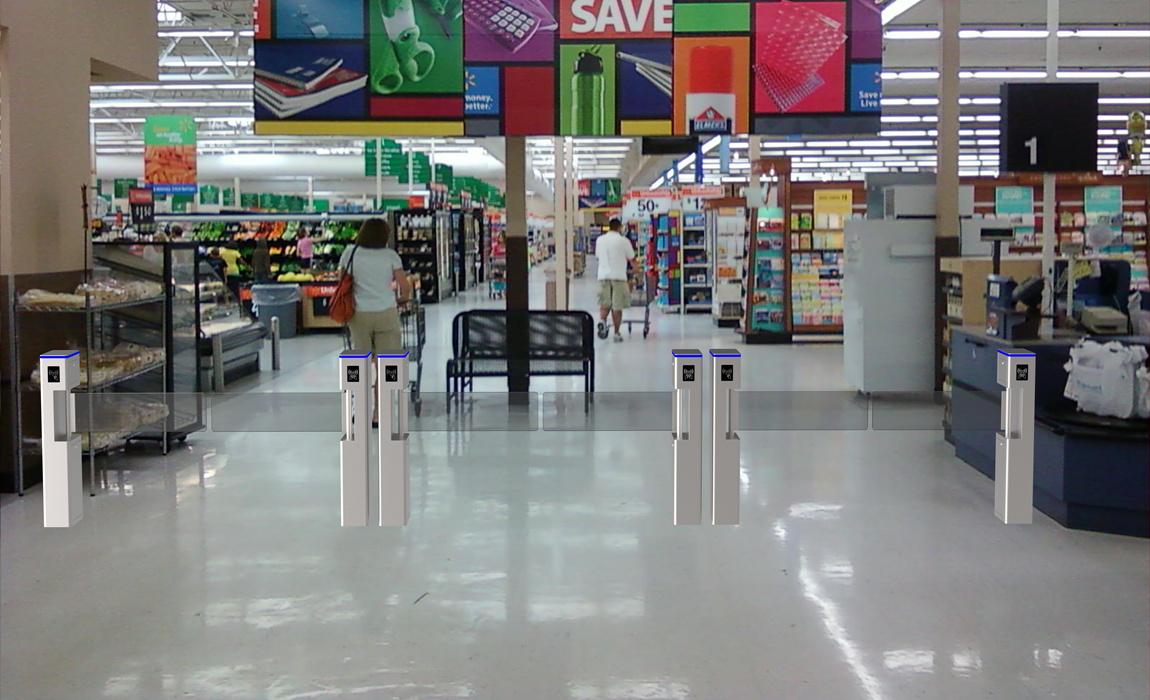 Supermarket entrance turnstile is different from general consumer goods. According to the place where people flow is large, they are especially unique, such as: checking whether the personnel carry the goods out of the supermarket, self-help shopping and self-checkout on unmanned occasions, and scanning QR codes to save shoppers' time, so according to the different needs, appearance, and functions of different places, the specific supermarket turnstile security solutions are different.
The supermarket entrance turnstile is polished with exquisite stainless steel, with a novel style and elegant appearance. It can effectively control the flow of people and provide effective safety protection for the restricted area.
Reliability of the mechanism: 3 million, no-fault
An acrylic arm is available
LED indicating light on the top cover
Single pcs or two pcs a lane both are available
Working Direction: Bidirectional/Single directional
Emergency situation: open automatically when the electricity is cut off. Backup battery self-provided
Humidity: ≤90%
Casing Material: 304 stainless steel
Working temperature: -20℃~60℃
Communication distance: ≤1200 m
Communication interface: RS485
Feature: IC/ID reader, Barcode Reader, Face recognition, Fingerprint, other access control equipment, UPS, etc
The time needed for opening: 0.2 s
Working environment: Indoors or outdoors(outdoor is optional)
Application range: Community, Factory, Construction site, School, Place of the resort, etc
We can provide the entire security access control solution. If you have your own access control system, you can directly use our turnstile gate. If you don't have one, we also provide a complete security access control solution. Please refer to the video below for details.
Sharing this: