Last updated on: March 4th, 2023 15:21 pm
Full Height Tandem Turnstile carries a 2 years warranty and durable maintenance and repair support.
Tandem turnstile is a dual lane full height turnstile composed of two channels side by side or multiple channels full height turnstiles are composed of multiple turnstile machines side by side. Tandem turnstile with the best security performance, which is much higher and wider than an ordinary turnstile gate and has obvious security advantages.
We can provide OEM and ODM services, including customization of color, style, material, size, etc. for example, for a special color, the customer only needs to provide us a Pantone number, and we will adjust the color according to the Pantone number and spray powder into the same color. If the customer has ODM needs, we can also design a style for this customer according to the customer's appearance and size preferences, without external sales. This will be your company's only unique style in the market.
We also provide biometric devices, such as IC/ID card readers, fingerprint scanners, QR code scanners, face recognition cameras, and so on. If you need to integrate these devices on the full-height turnstile gate or have any questions, please contact us
Full-height tandem turnstile can form a closed passage space, and personnel passes orderly by swiping cards and other methods. Full-height tandem turnstile can be unattended and has high application value in some places with strict security measures. The Tandem turnstile is composed of chassis and 3 or 4 rows of rotating rods. It is developed on the basis of a tripod turnstile gate.
This is a customized full-height tandem turnstile with special treatment. The basic material is a 304 stainless steel iron plate. The surface is treated with ultra-high-temperature baking paint. The paint will not fall off after long-term use. It can be used outdoors, and the color can be customized freely. Just like the customization of this product, we can customize all other products according to your needs, including size.

Material of full-height turnstile:
Full-height tandem turnstile is made of SUS304 stainless steel. It adopts the most advanced drive control technology, which can change the design in a large range to meet the various requirements of different styles of modern buildings for intelligent pedestrian access control systems.
Performance characteristics:
Full height turnstile mechanism adopts a unique mechanical structure, with a reasonable and reliable design, low noise, stable operation, and long service life.
It can effectively prevent tailing and improve the traffic speed of people.
After a power failure, the door will be unlocked automatically to form a mechanical mode, and personnel can enter and exit by themselves, meeting the fire protection requirements.
Led prompt light indicating whether card swiping is effective.
It has an automatic reset function. If the personnel does not pass the gate within the set time after obtaining the gate clearance authority, the full-height door will automatically cancel the authority and return to the initial state.
Waterproof, sunscreen, cold and high temperature resistant.
It has a personalized installation interface and is compatible with IC, ID cards, and other smart cards.
It can be extended to an automatic identification system to realize access control, attendance, charging, and other functions.
Remote control and management can be realized directly through the management computer
Reliability of the mechanism: 5 million, no-fault
Mechanism with hydraulic damper for shock-absorbing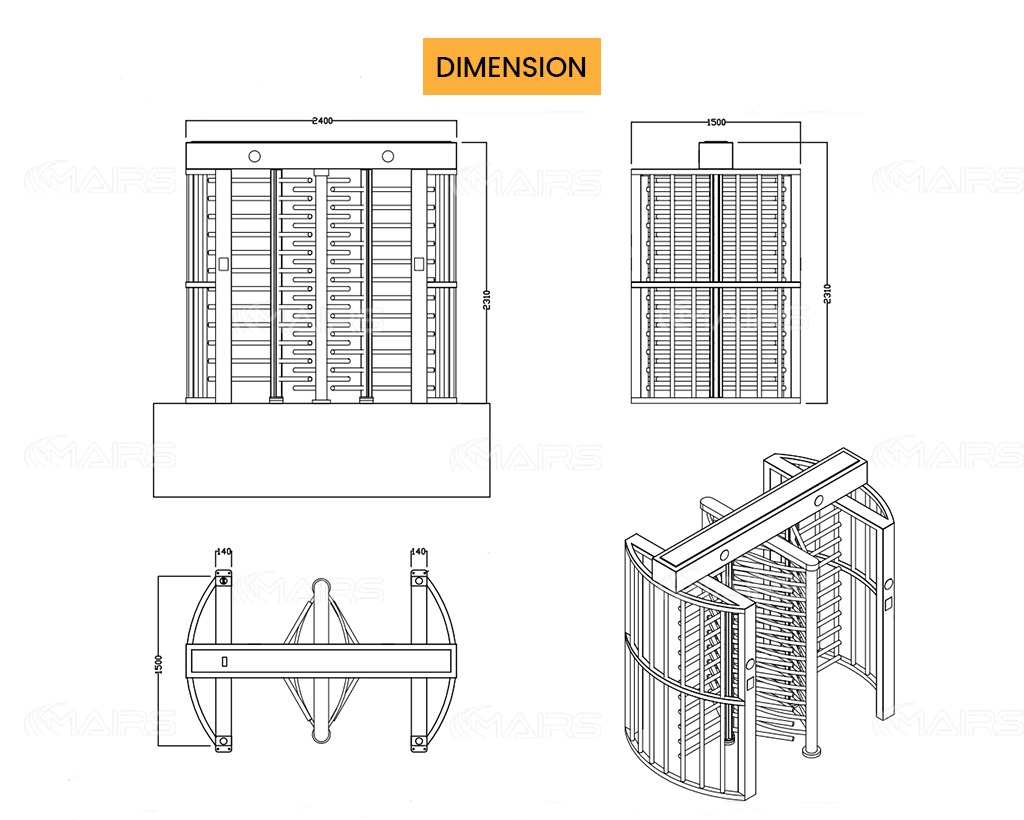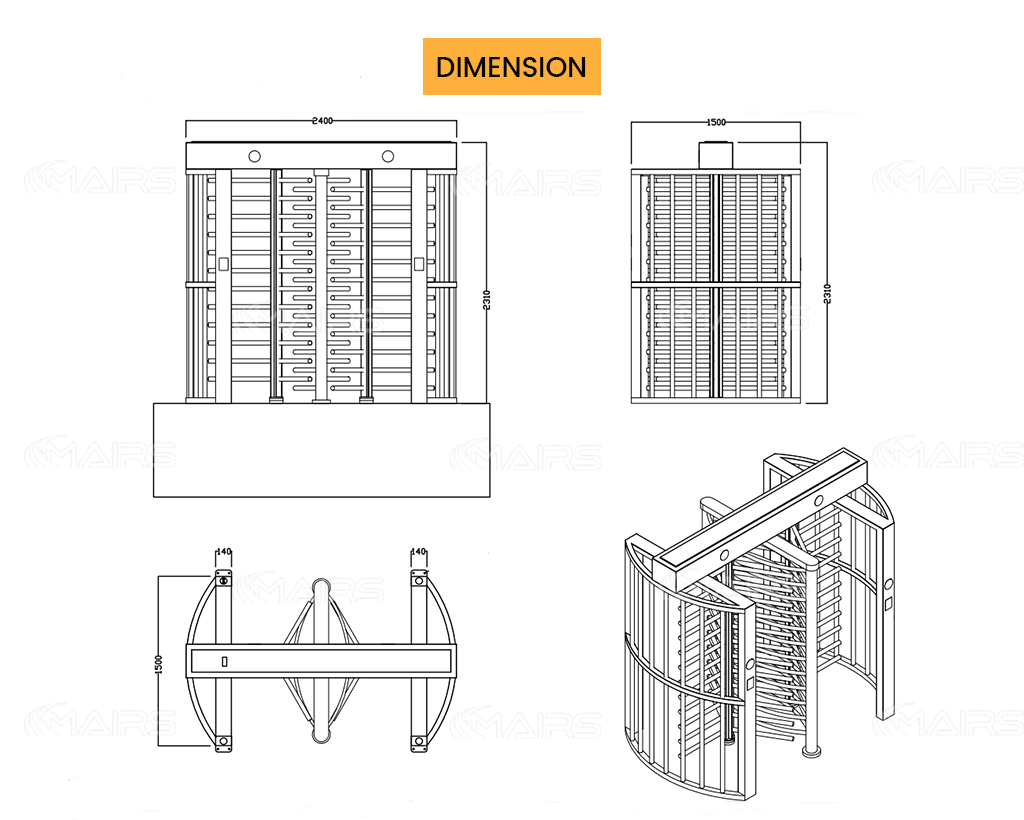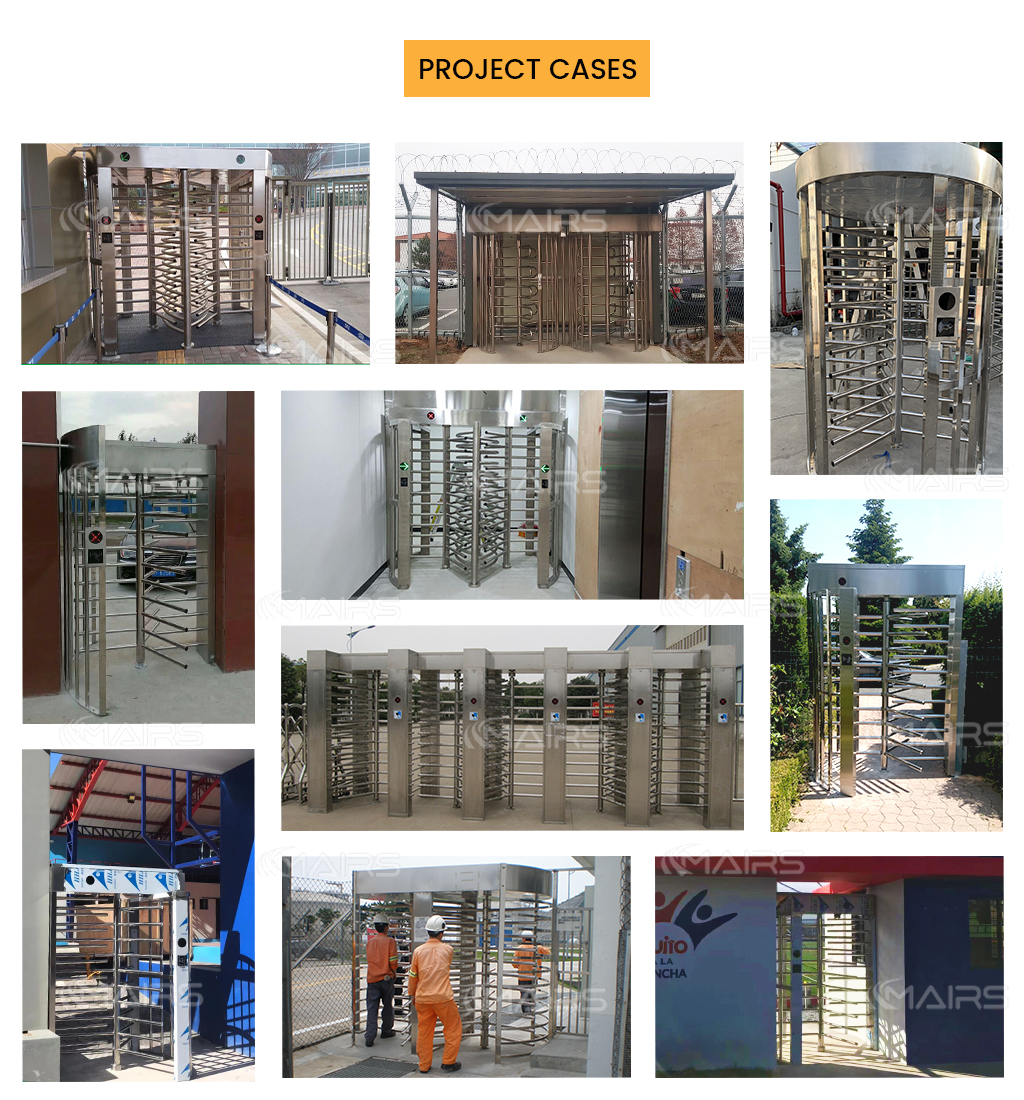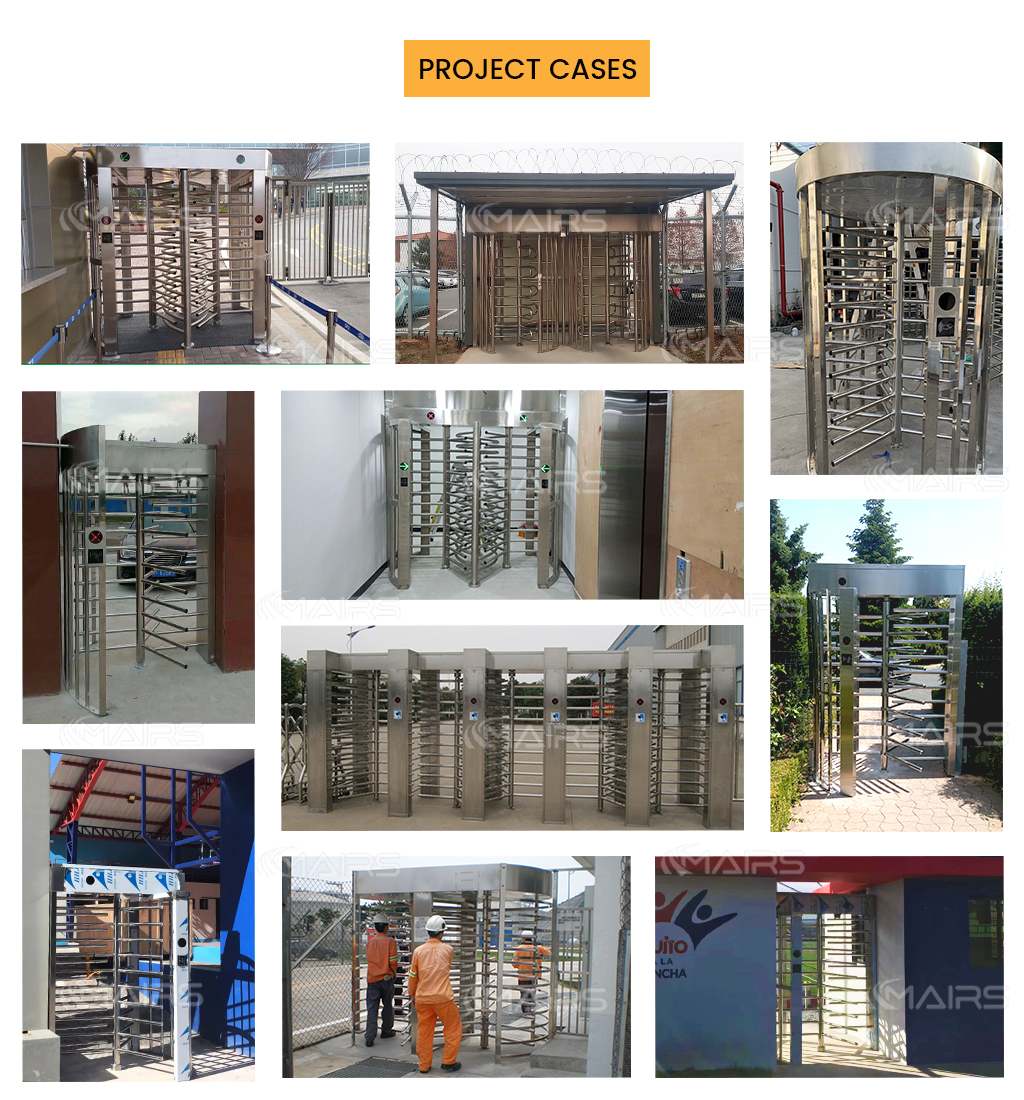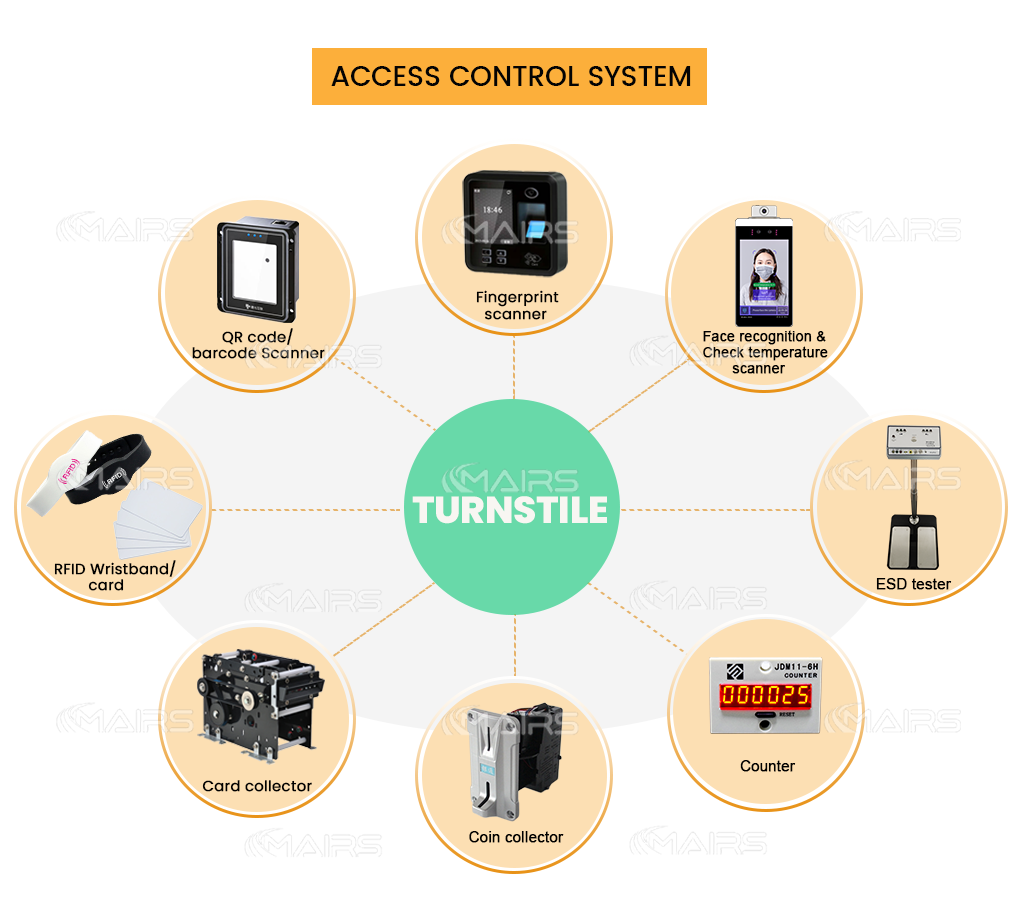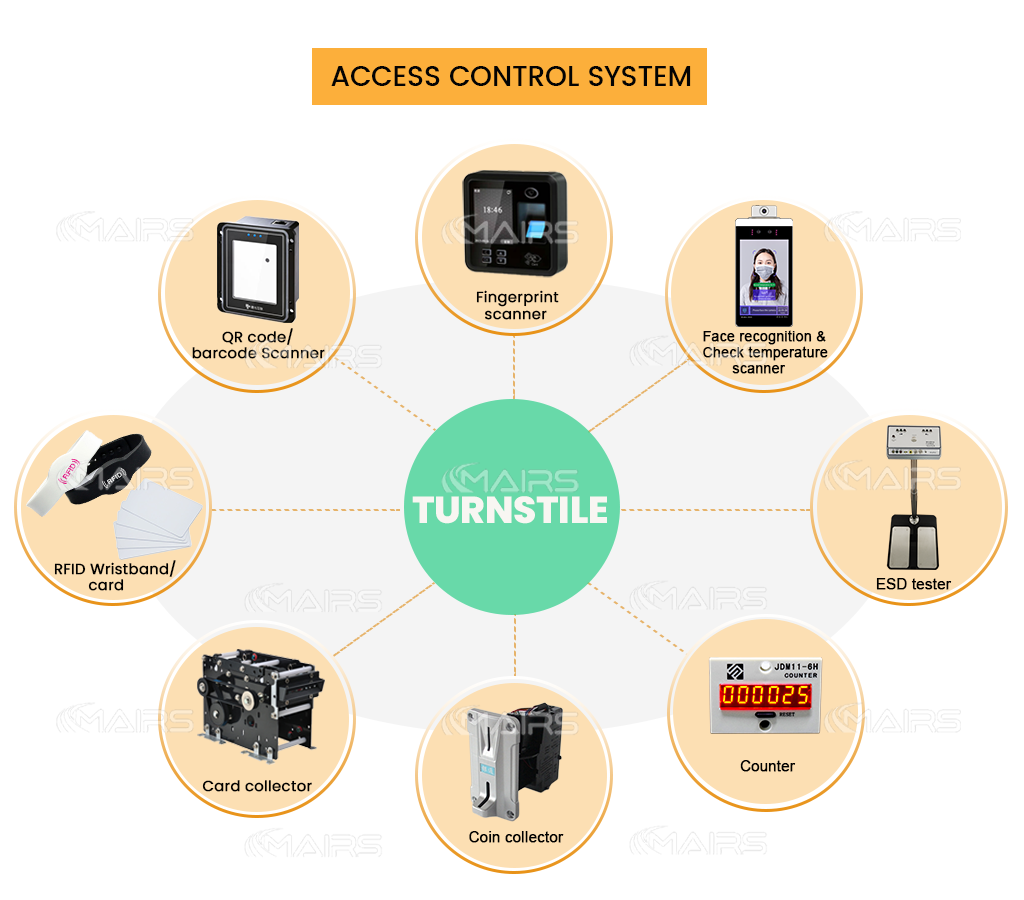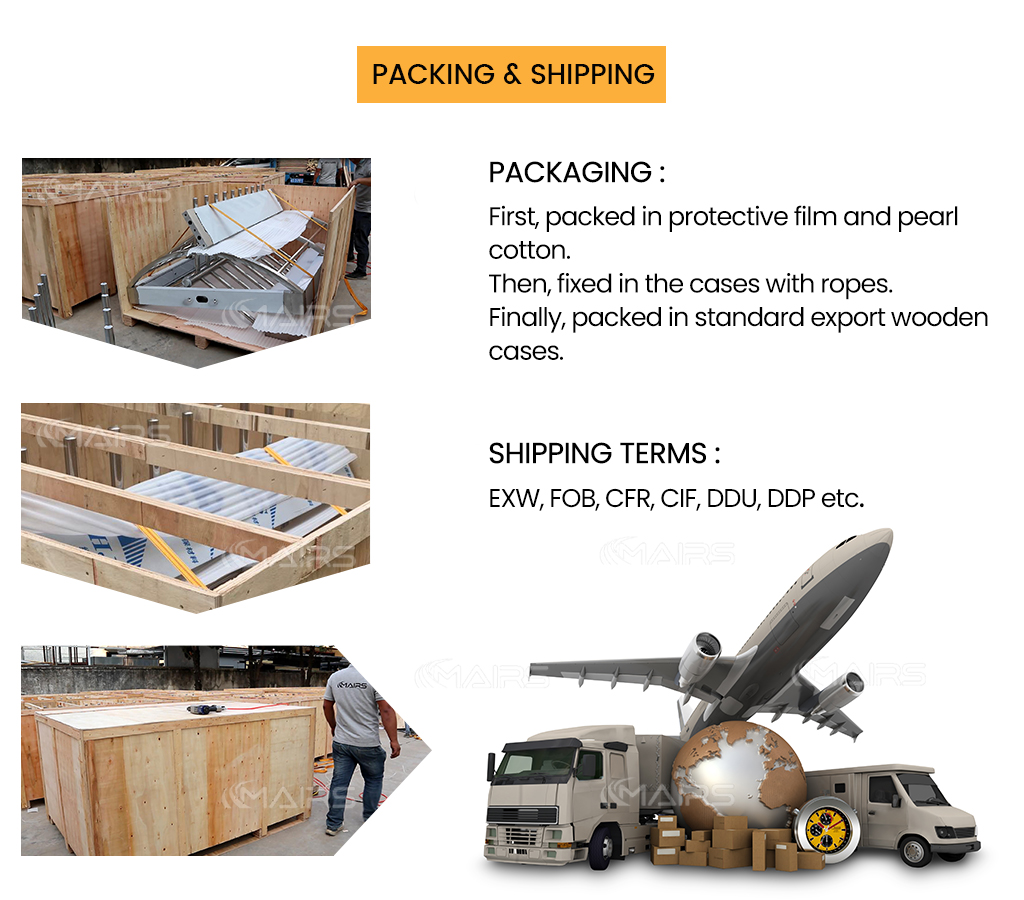 Sharing this: