Last updated on: October 8th, 2023 11:13 am
FLAP BARRIER AUTOMATED TURNSTILES carry a 2 years warranty and durable maintenance and repair support.
We can provide OEM and ODM services. We also provide biometric devices, such as IC/ID card readers, fingerprint scanners, QR code scanners, face recognition cameras, and so on.
What are automated turnstiles?
Automated turnstiles(automatic turnstiles) are a kind of pedestrian turnstile gate equipment, which is driven by a motor. It is also called electric turnstiles. Compared with manual turnstile gate, all the operation of the automatic turnstiles gate is driven by the motor, and automatic turnstile gate has higher safety factor and credibility. The automated turnstiles have the advantages of professional and good-looking appearance design, fast passage, illegal user alarms, and so on. Most of our turnstile gates are fully automatic turnstiles. If you need any models of automatic turnstiles, please contact us
Automated turnstiles Principle:
Of course, the automated turnstiles will be equipped with a motor. After the user obtains the access authorization, the motor drives the brake rod to rotate about 15° to unlock, prompting the passer-by to pass. When the passer touches the brake rod, the turnstile machine will feel that the passer-by wants to pass, so the main controller controls the motor to drive the brake rod to rotate again, Making the walkers pass smoothly along the passage direction.
When the gate rod rotates 120°, the transmission system of the turnstile gate will be locked automatically, and the counter in the passage direction will automatically increase by 1. At the same time, it can realize the automatic rod drop after a power failure, and the power on the motor drives the gate rod to rotate to realize the automatic rod loading after power on, which is very convenient for use.
We can also create a rendering for you within a few minutes based on your actual scenario. We also provide detailed layouts and drawings, as well as installation drawings.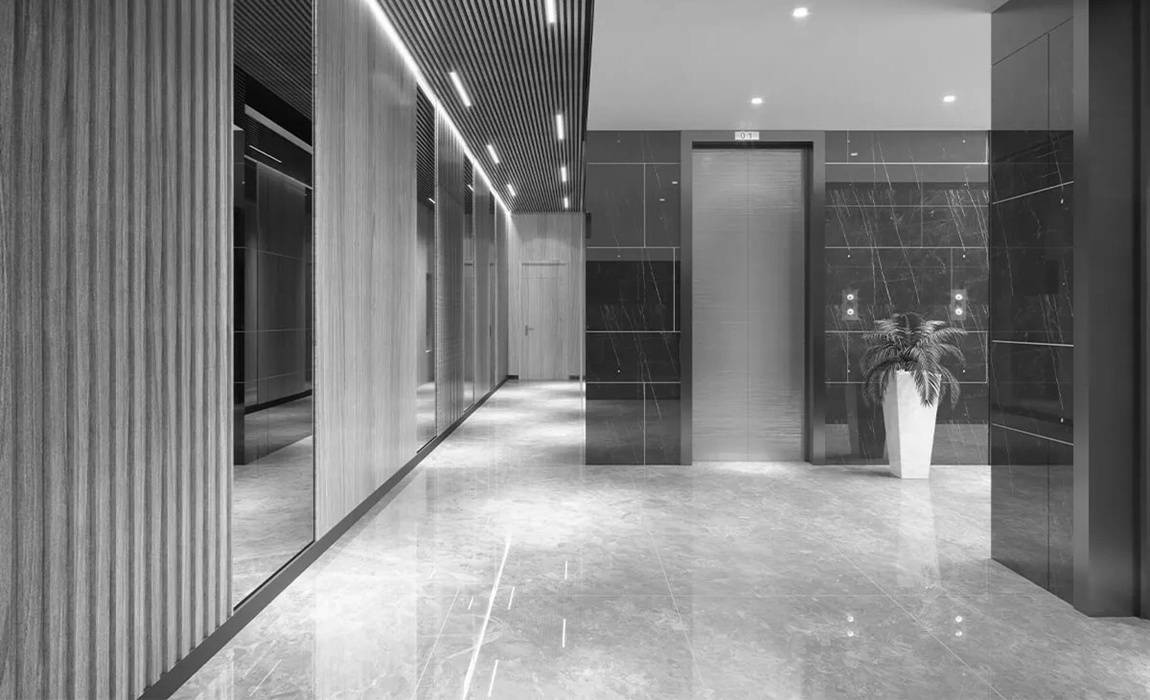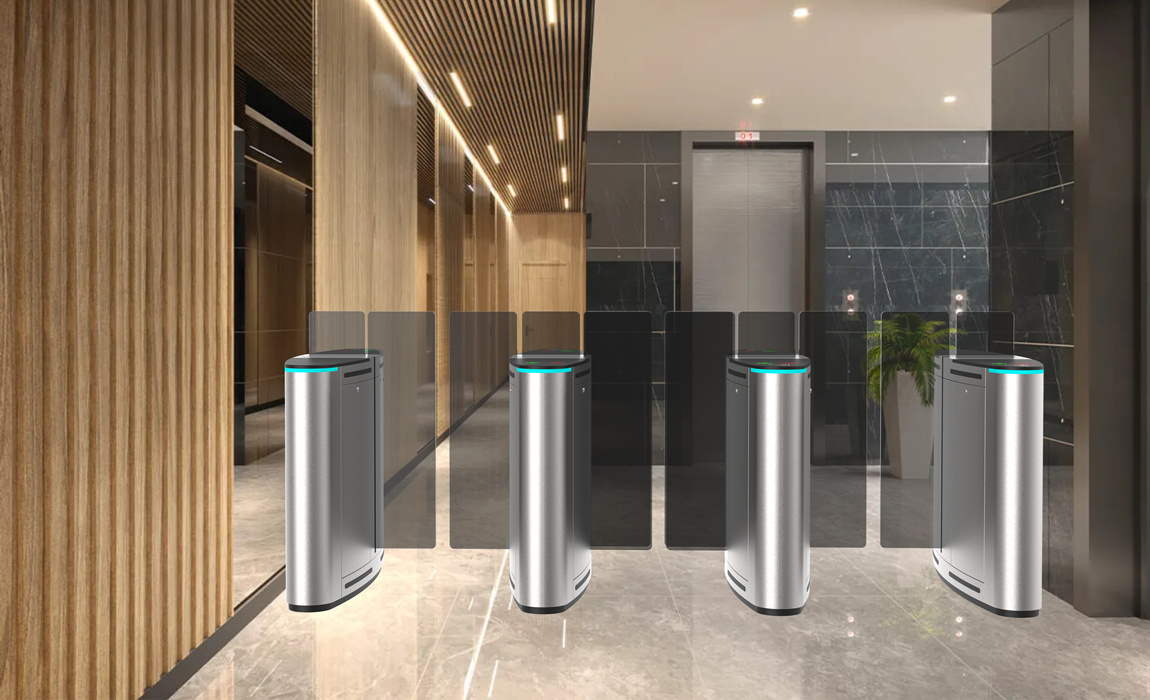 Flap barrier automated turnstile gates are an ideal solution for metro stations, stadiums, factories, or commercial buildings. Flap barrier is well adopted in entrances and exits of buildings or construction sites, to help to track staff and visitors. Only authorized users are able to access specific areas through the flap barrier automated turnstiles gate. RFID, fingerprint verification, face recognition with temperature check, and vein verification technologies are available for options of flexibility.
Flap barrier automated turnstiles are constructed to control people entering or exiting the restricted area. It is usually used in high pedestrian traffic flow locations in both directions.
The flap barrier automated turnstiles casing is made of brushed 304 stainless steel which creates a seamless and nice entrance system to blend into most indoor environments.
It can be integrated with all third-party access control systems (e.g.: RFID access system, Push the button, Fingerprint and face recognition with temperature check).
In case of emergency, the Sliding Turnstile arm will open automatically connecting with the battery or capacitor to allow free passage.
Optical Flap barrier automatic Turnstiles are suitable for luxury and elegant entrance solutions.
The sliding turnstile features fast speed, long-life, high performance, and high operation dependability
 Alarm function, in case of illegal intrusion and reverse intrusion.
The infrared sensor will alarm and the LED light will flash to prevent pinching pedestrians.
Automatic reset function: sliding arms will close automatically within 5s in default (can be set) if a passenger delays to
The flap barrier turnstiles will stay in the lock if someone wants to burst in without swiping the RFID card.
An LED directional indicator on the top and front post
Anti-reverse function, the turnstile alarms if someone wants to enter in the reverse direction.
Bi-direction or single-direction running are options
We can provide the entire security access control solution. If you have your own access control system, you can directly use our turnstile gate. If you don't have one, we also provide a complete security access control solution. Please refer to the video below for details.
Sharing this: