Last updated on: April 10th, 2023 18:28 pm
Hydraulic road blocker carries a 2 years warranty and durable maintenance and repair support.
We can provide OEM and ODM services. This automatic road blocker can be equipped with a card reader, which can automatically control the lifting of the hydraulic rising bollards through card swiping. It can also be equipped with a parking turnstile gate or access control. It can also be connected with the management system and the charging system and controlled by the computer. You can also customize the LED flashing function to flash warning during column activity and light warning at night. You can also customize the audible alarm and intermittent alarm. If you want to customize a hydraulic rising bollard, please contact us
Hydraulic road blocker is a kind of traffic security equipment with good characteristics (such as anti-collision, anti-terrorism, anti-rust, corrosion resistance, long service life, etc.), which is used to prevent unauthorized vehicles from forcibly entering, and has high practicability, reliability, and safety.
Hydraulic road blocker is widely used in highway toll stations, checkpoints, prisons, airports, government agencies, embassies, military bases, customs, banks, industrial and mining enterprises, ports, warehouses, parking lots, and all places where vehicle traffic is restricted.
Hydraulic road blocker is automatically lifted and lowered by the inductive detection automatic command of the roadblock device or the manual button operation; to control the lane, the door is released or closed. To effectively prevent vehicles from forcibly punching cards.
Hydraulic road blocker parameters:
Weight: 1.5T
IP rate: IP68
The roadblock mechanism is with a buffer function
Buffer time: 0.2-0.5s
LED light with various color options
Compatible with Traffic light, boom barrier interface
In case of a power outage, the roadblocks can be manually raised and lowered
Reliable structure, heavy-duty load, smooth action, low noise.
Remote control distance: 50-100m(According to the environment)
In raising and falling, a reversible operation is available.
The device running noise≤60decibel
The hydraulic cylinder is double-sealed to ensure a waterproof rating
The hydraulic drive comes with a hydraulic lock
Welding steel cylinder
PLC programming command control system
Control solenoid valve 24V
Lifting solenoid valve 24V
The control box displays text adjustable(Up, Down, Action, and Time control adjustable)
Text display with Chinese and English bilingual
PLC built-in encryption system
Text LCD display, precision start time setting
Heavy-duty hydraulic cylinders: HOB63-200CA+I Stroke200  Heavy-duty Industrial Level
Double dynamic double oil pump 2.3ML/time
Oil container:60liter
Hydraulic oil hose: PT international interface, 1/2 Double wire high-pressure hose
Road blocker size: Standard
L2000*W1000*H760, Rising height:500(Customized)
L2500*W1000*H760, Rising height:500(Customized)
L3000*W1000*H760, Rising height:500(Customized)
L3500*W1000*H760, Rising height:500(Customized)
L4000*W1000*H760, Rising height:500(Customized)
L4500*W1000*H760, Rising height:500(Customized)
L5000*W1000*H760, Rising height:500(Customized)
L5500*W1000*H760, Rising height:500(Customized)
L6000*W1000*H760, Rising height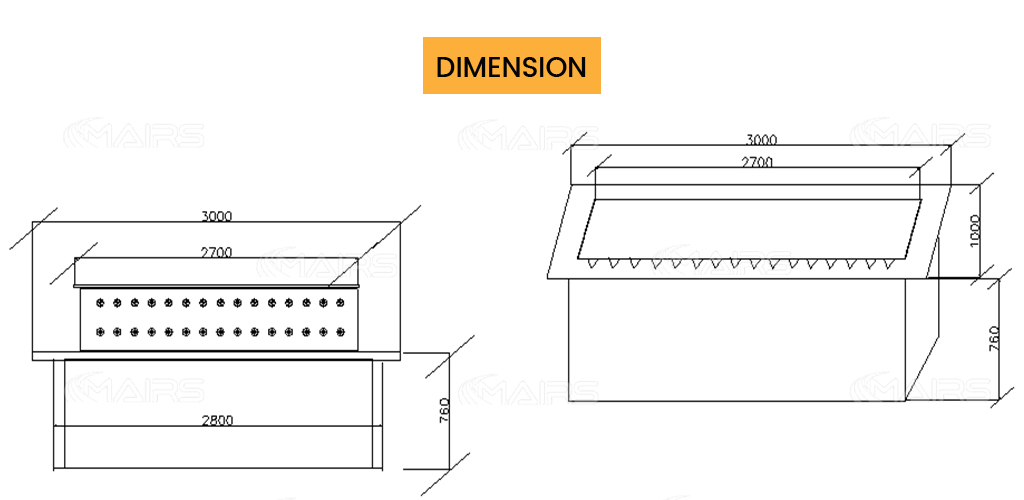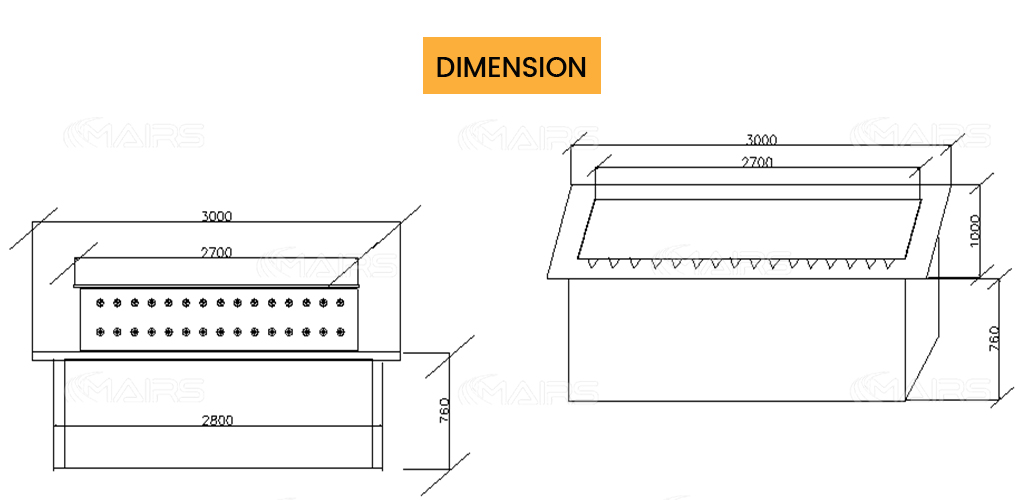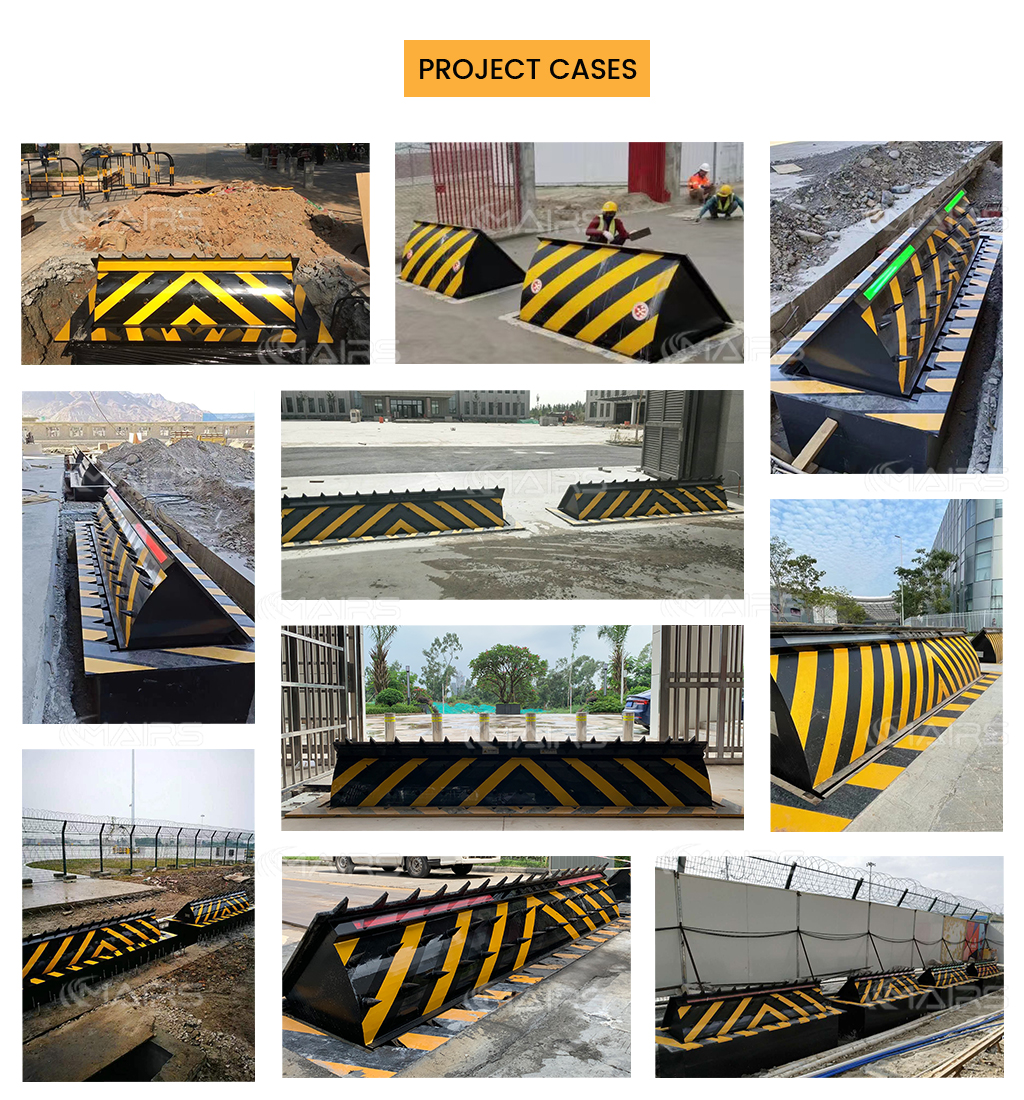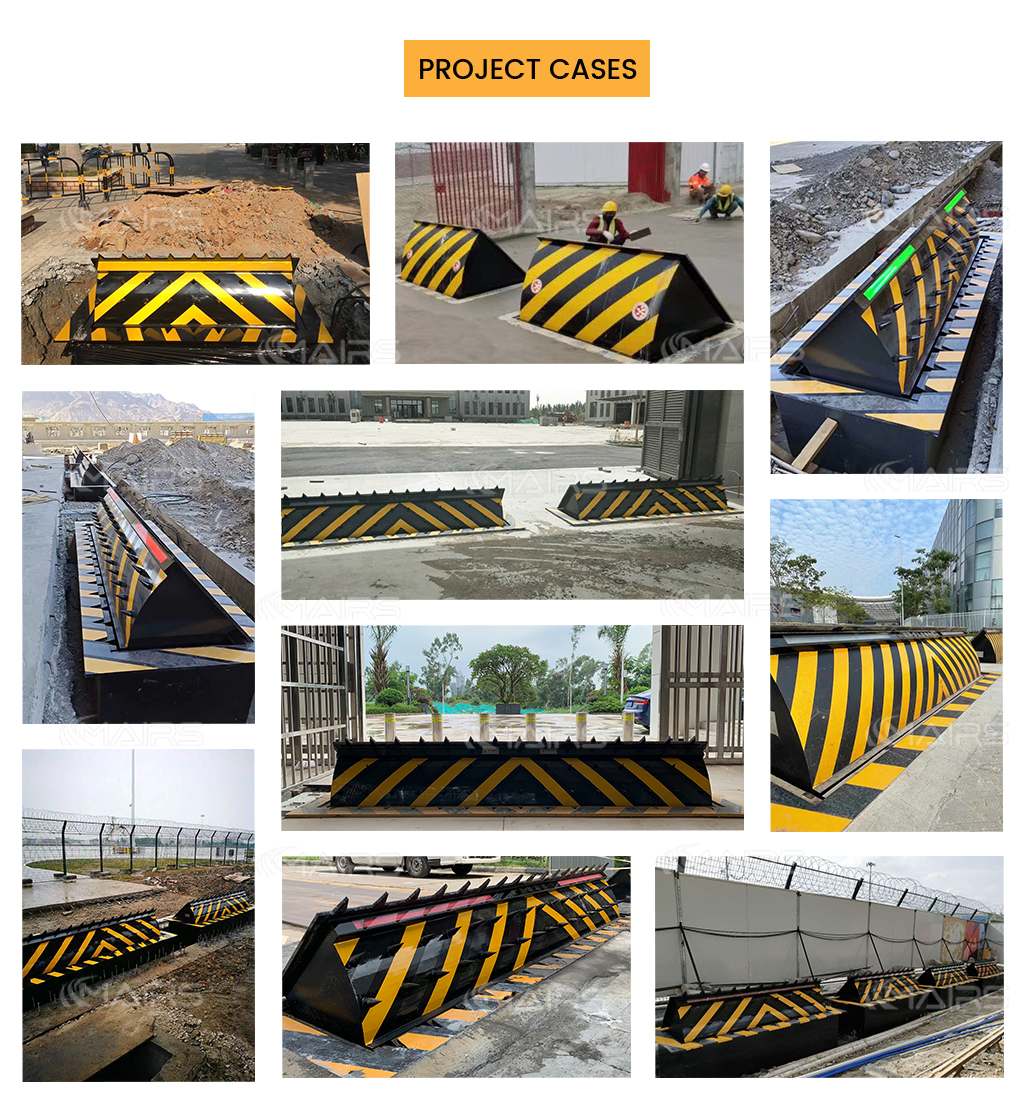 Sharing this: