Last updated on: March 4th, 2023 15:48 pm
Access control turnstile compact design speed gates MT-S306 carries a 2 years warranty and durable maintenance and repair support.
We can provide OEM and ODM services. We also provide biometric devices, such as IC/ID card readers, fingerprint scanners, QR code scanners, face recognition cameras, and so on.
Access control turnstile is a kind of pedestrian turnstile gate used to control and manage access. Access control turnstile gate speed gate turnstile controls the people to enter or exit the restricted area. The arm height is 980mm, which can prevent people from climbing over the gate. Swing barrier turnstile is high security and fast-speed gate that is widely used in office buildings, bank lobbies, etc.
Access control turnstile is mainly used to control and manage pedestrian channels. When combined with other access control management systems, it can effectively control and manage various channels and reduce the pressure and cost of channel management of enterprise properties. Because it can effectively solve various problems of access control management, it is favored by customers and the security market.
Access control turnstile is a kind of pedestrian compact design speed gates turnstile, a high-speed gate, which is usually applied in a location with high traffic flow in bi-direction running. Digital turnstile is also called electronic turnstile gates, or electronic turnstiles.
The access control turnstile chassis is made from hairline texture 304 stainless steel, which creates a seamless and elegant access point to match most indoor environments.
This access control turnstile swing turnstile gate comes with international standard RS485 and relays Which makes it widely compatible with all existing software in the industry and almost all the access control like RFID systems, Bar codes systems, Face recognition systems and fingerprint systems, etc.
In case of emergency, cut off the power, and the Slim swing turnstile will open automatically to allow free passage which is complying with fire safety requirements. But it has to come with a battery. As for export, the battery is sensitive, we can use the capacitor to replace
The optical access control turnstile is suitable for luxury and high-end entrance solutions.
The whole system runs smoothly, with low noise, and high speed.
Alarm function, if there is an illegal intrusion and reverse intrusion, the gate will alarm and the door will lock.
There is a total of 5pairs of infrared sensors The middle sensors are to prevent pinch pedestrians.
Anti-tailing function, one person can pass at one time. If someone tails after the front people, the digital turnstile will alarm.
LED indicator. Red cross and green arrow. There are also LED indicators on the front post.  The LED light can be added to the arms.
Bi-directional access reduces the need for more gates. It is accommodated for wheel Chair, shopping stroller increases the passing efficiency.
Automatic reset function. If the people did pass within the preset time (default time is 5 seconds), the system will cancel the authority of the user and close automatically
Anti-bump, Anti clamp, The gates come with brushless During operation if someone hits the arm, the gate will reset automatically. This function effectively prevents pedestrians especially children from bumping, clipping, striking, etc.
Working humidity: 30%~95%
Working temperature: -40℃~+70℃
Input interface: RS485, Dry contact,Relay
Mechanism with clutch for anti-hit, automatic reset
Infrared sensor: 4 pairs
MCBF: 5,000,000 Cycles
Feature: with fire alarm interface, unlock when power off
Application: Office Building, Hotels, Government Halls, etc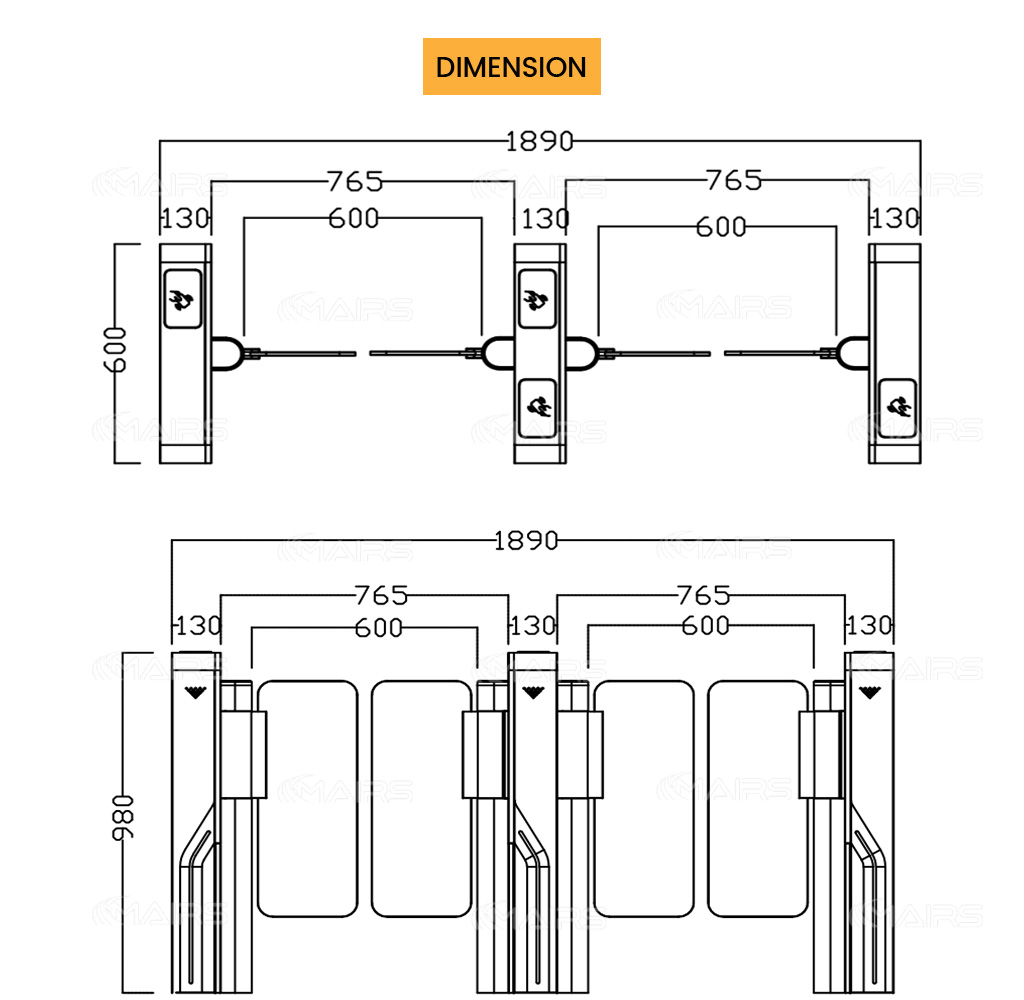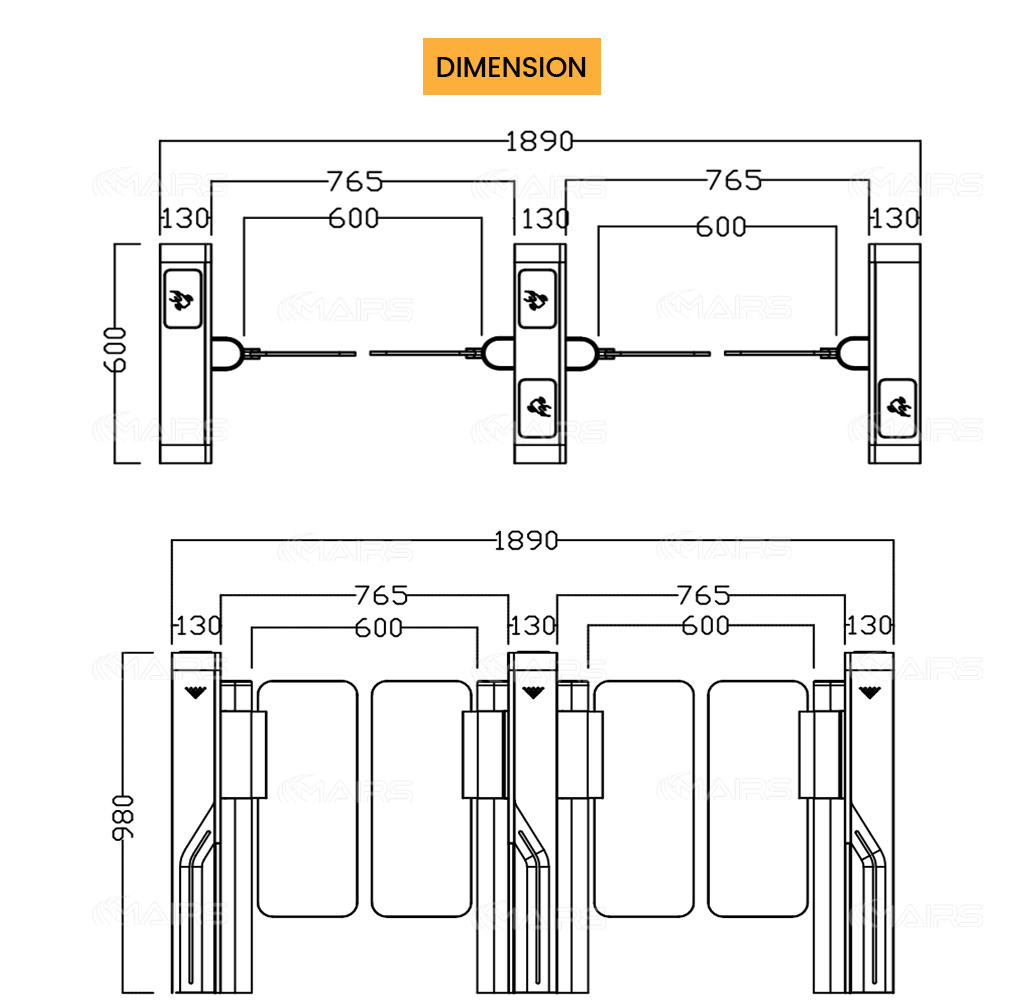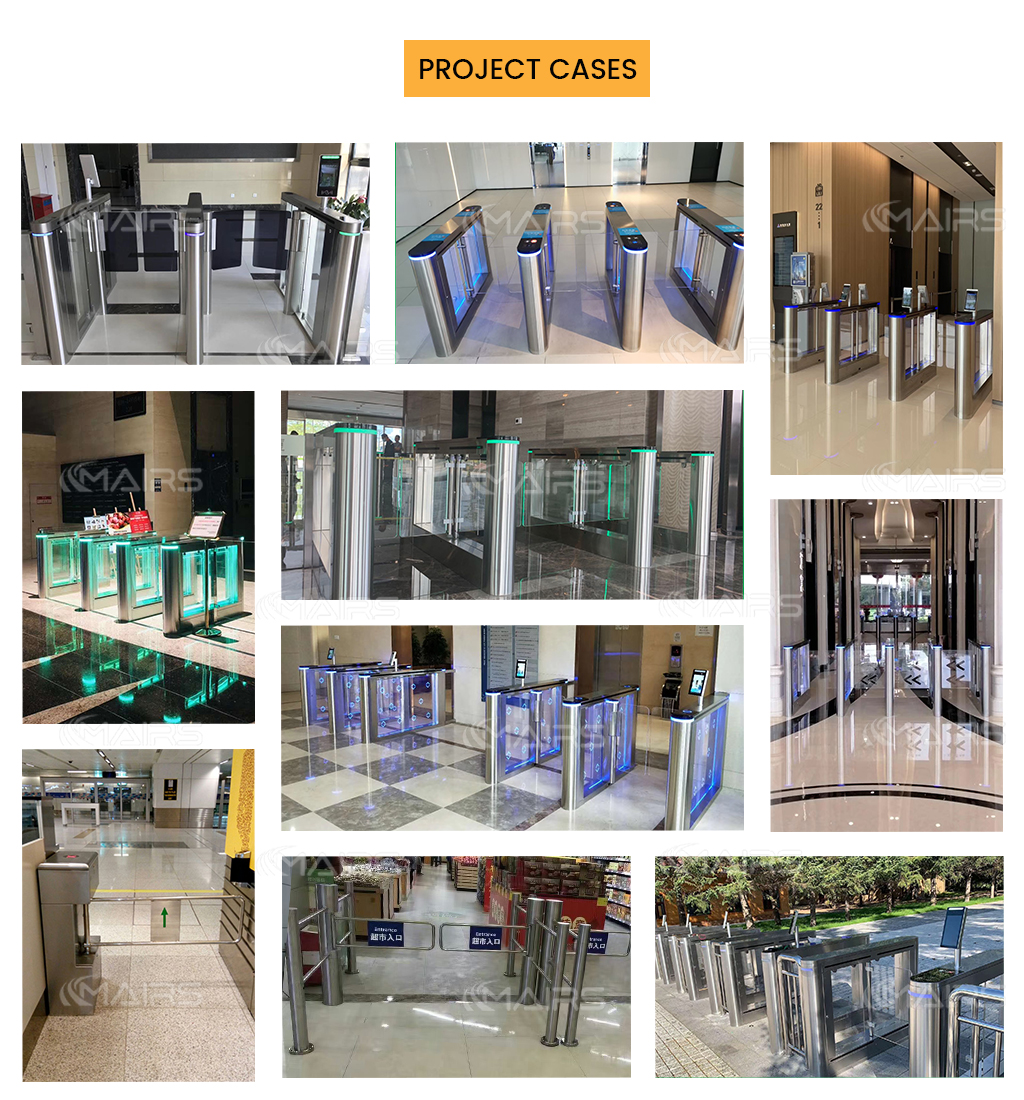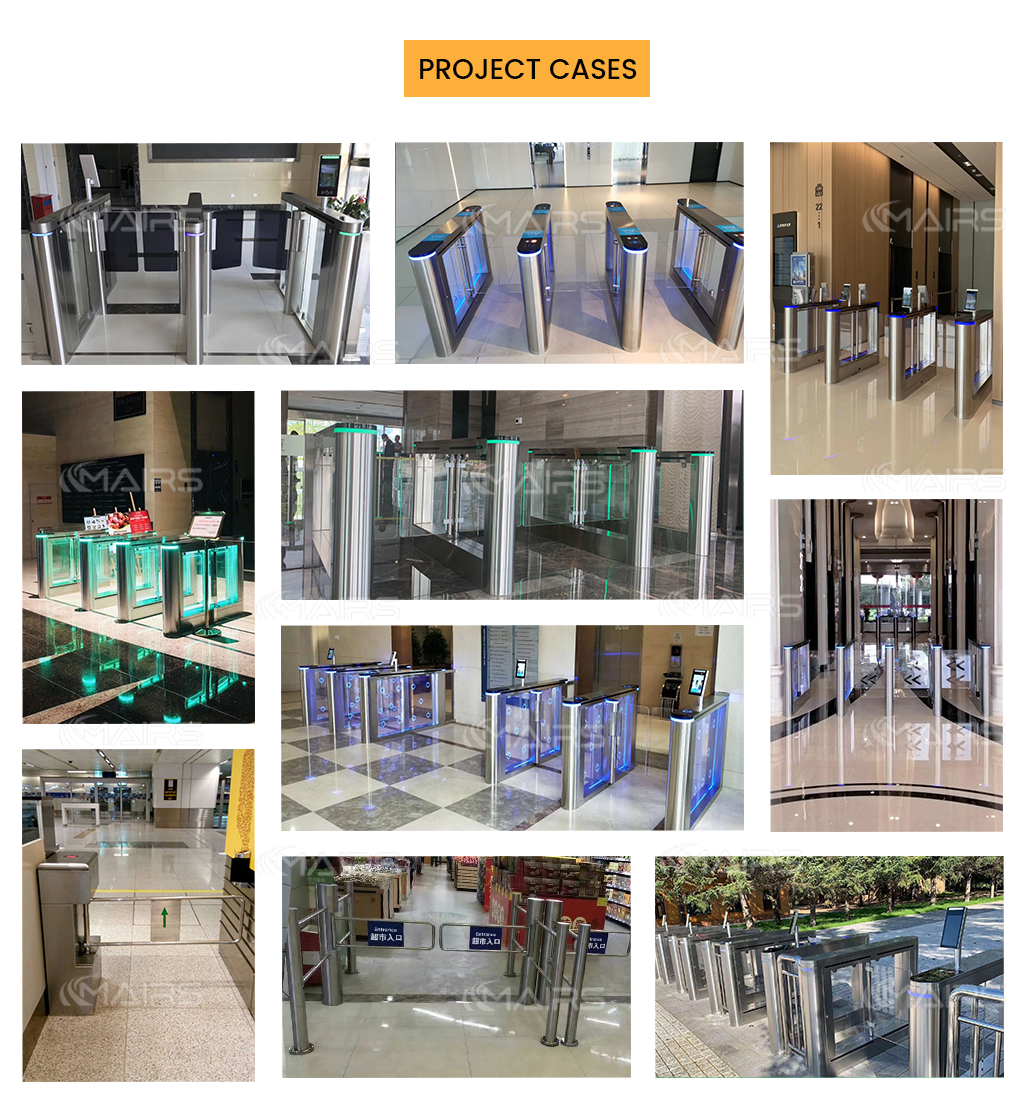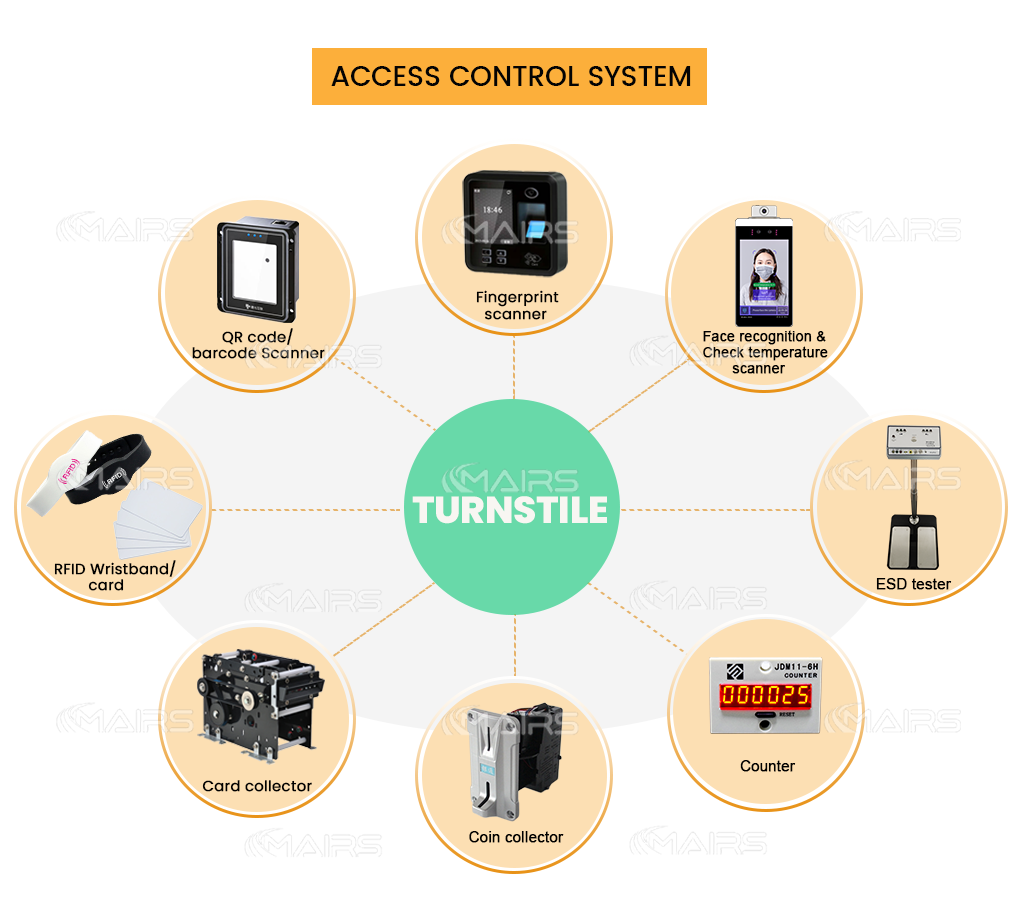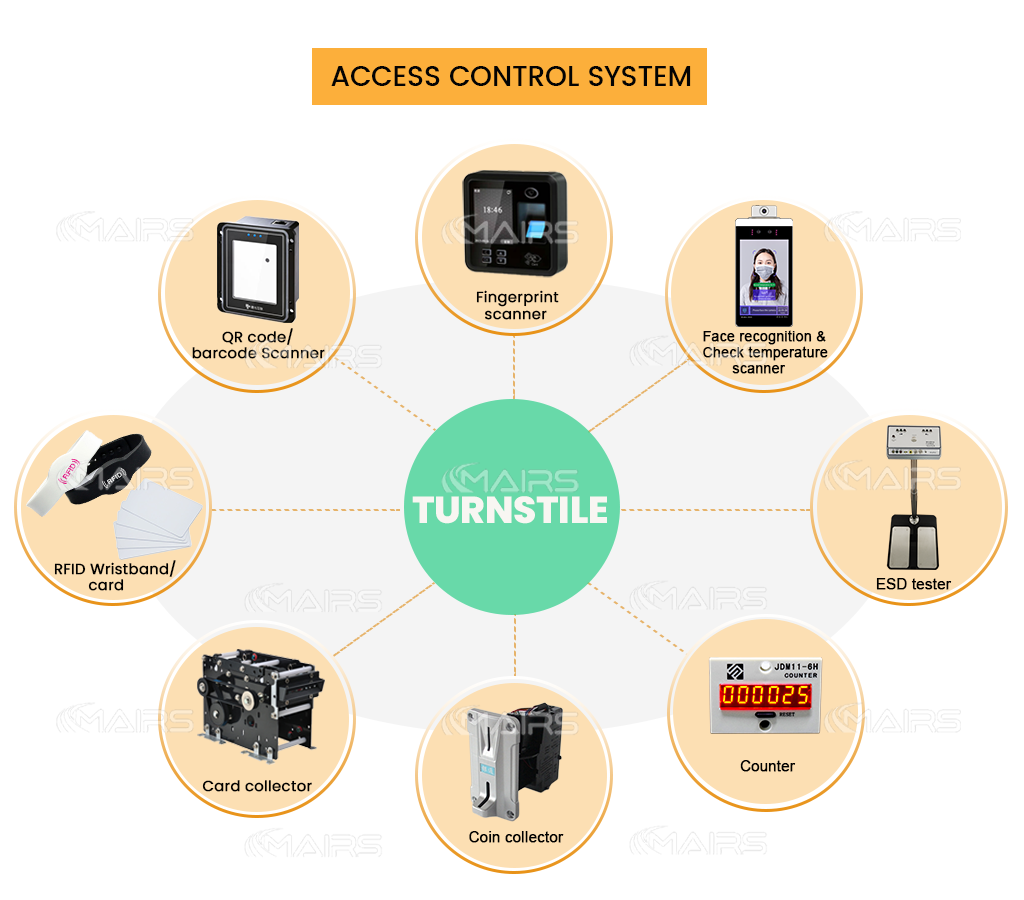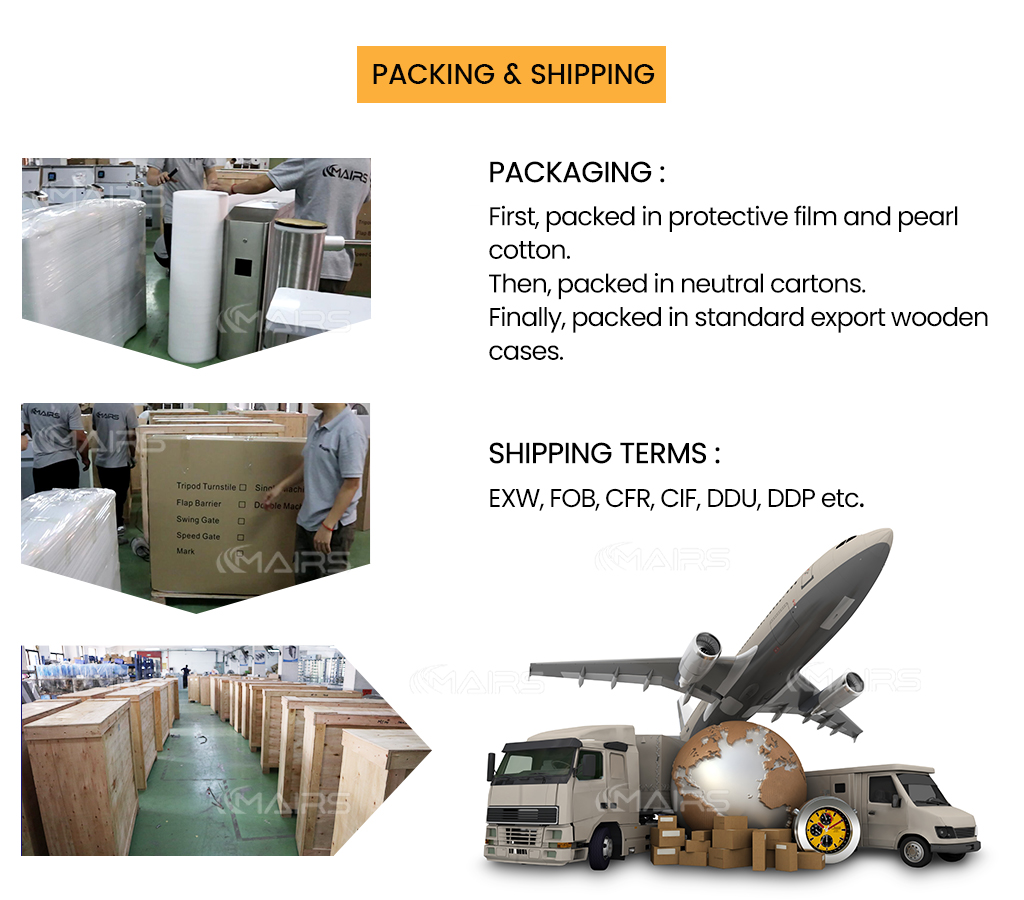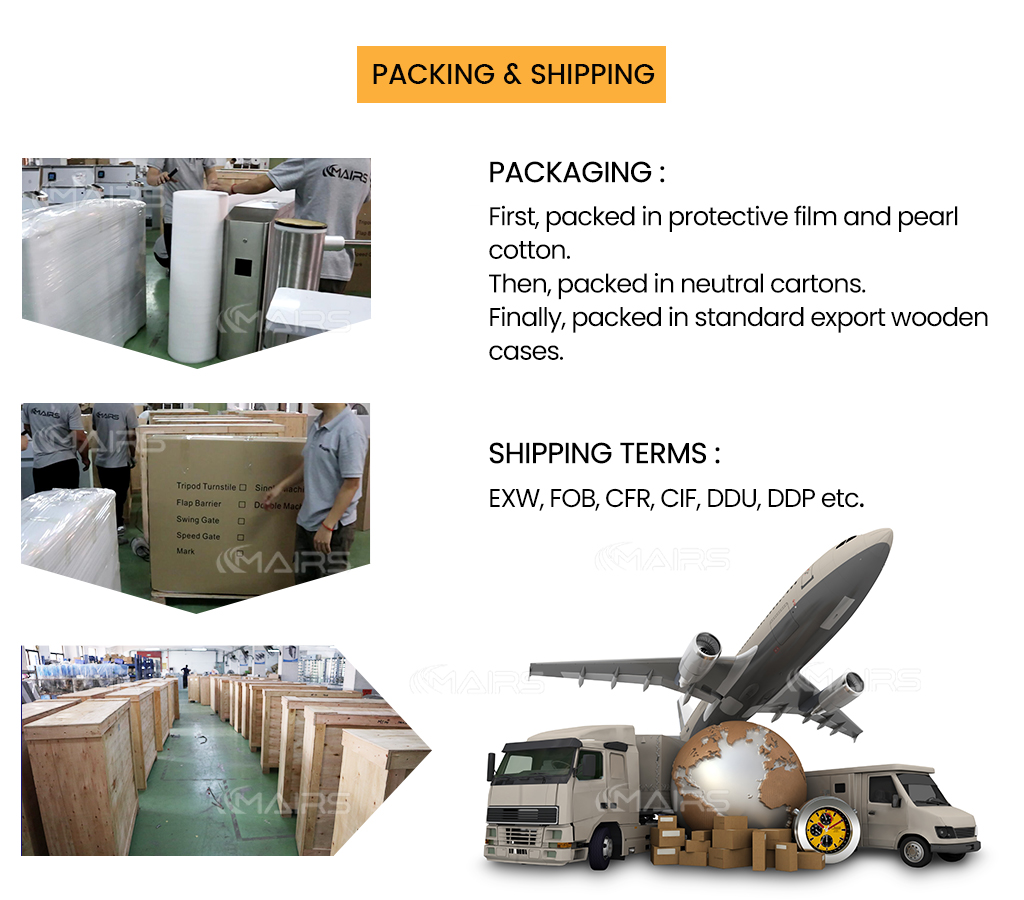 Sharing this: