Last updated on: July 14th, 2023 18:18 pm
We can provide OEM and ODM services. We have experienced designers who can complete deep customization according to any of your needs. We will provide a series of materials such as 3D renderings, dimensional drawings, etc. as soon as possible.  We also provide biometric devices, such as IC/ID card reader, fingerprint scanner, QR code scanner, face recognition camera, and so on.
CONSTRUCTION TURNSTILES FULL HEIGHT TURNSTILES, Double Lane Construction Turnstiles Full Height Pedestrian Turnstile Gate.
Construction turnstiles Full height turnstiles gate carries a 2 years warranty and durable maintenance and repair support.
Construction turnstile is a kind of pedestrian turnstile gate that is used for construction site personnel access control management, which is the main control equipment of the pedestrian traffic access control on the construction site. At the same time, according to the environmental requirements of the construction site, the construction turnstiles need to have good waterproof and lighting performance and realize the functions of access control and attendance, on-site patrol, meeting sign in, violation management, statistical report, and system management through face recognition, RFID card, etc.
The construction site turnstile is generally a tripod turnstile gate and a full height turnstile gate, because its design is very suitable for the construction site. The full height turnstile gate has higher safety performance, the turnstile gate on the construction site can not only prevent the entry and exit of foreign personnel, but also be equipped with an attendance system to record the attendance status of workers. The use of construction turnstiles can make the flow of people on the construction site pass through the channel orderly.
The construction turnstiles have the function of preventing human damage; The construction turnstiles are used to protect the safety of personnel and property; Ensure that the property on the construction site is not easy to be lost.
Only one person can pass through the turnstile gate on the construction site at a time, which can also prevent accidents due to congestion. When a major event occurs on the construction site, the administrator cuts off the power to the turnstile gate, and the gate will be opened, so that pedestrians can pass by themselves, so as to speed up the evacuation of the crowd.
This full height turnstile gate construction turnstile is double lanes, which is designed to control pedestrian entering and exiting, adopts stainless steel #304, double-brushed surface treatment, dust-proof, rustproof, rainproof design, suitable for indoor and outdoor use, easy to integrate with other reads/write devices, and widely used for applications like a stadium, apartment, gym, museum, station, library, and factory, etc.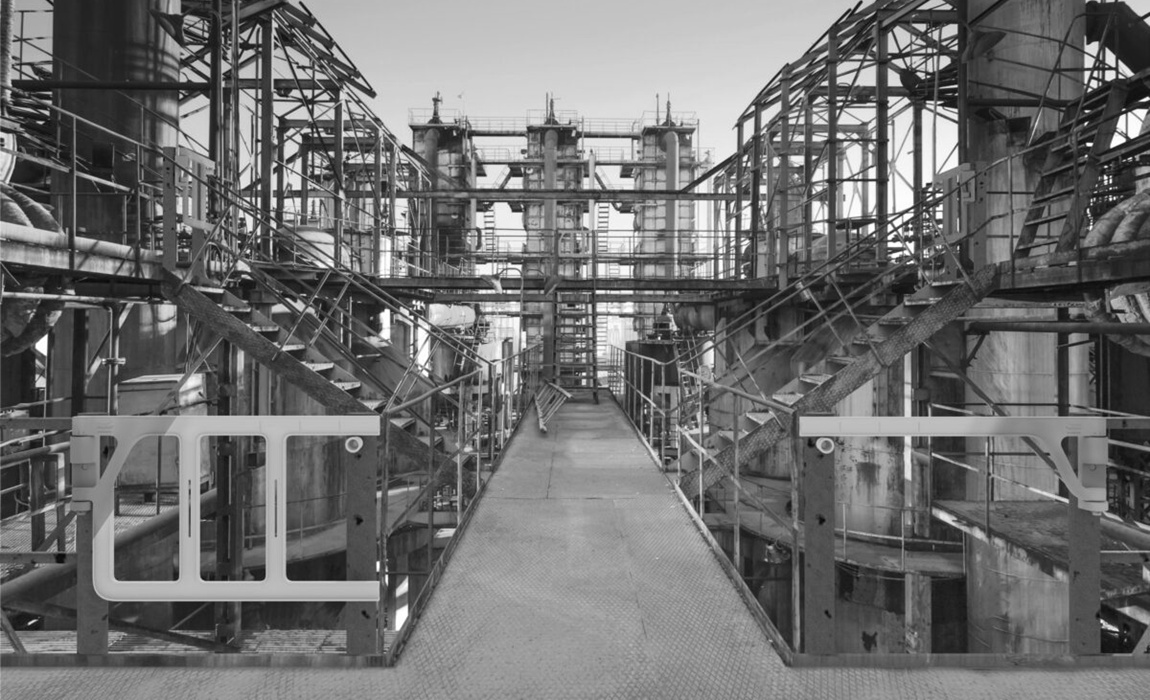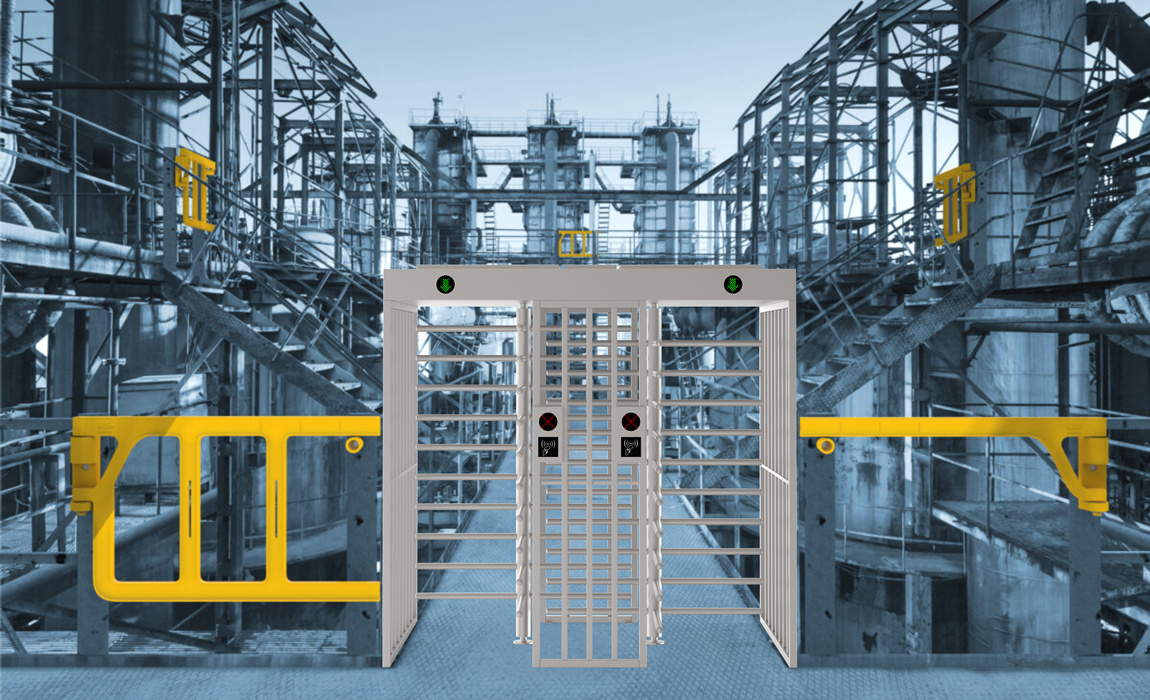 We can also create a rendering for you within a few minutes based on your actual scenario. We also provide detailed layouts and drawings, as well as installation drawings. Let you have no worries about installation. Please download our corresponding PDF file for specific dimensions and installation dimensions.
Our High-Security turnstiles are engineered to meet the most demanding security and control requirements and are ideal for tight-space situations where large numbers of people need to be authenticated for entry. The double lanes are essentially two single turnstiles in one frame which improves efficiency and saves significant space.
Construction turnstiles full height turnstiles gate is often used for high-security access control solutions.
The body material is 304 stainless steel which is anti-rust and durable and has high resistance. The arm is a U-type one.
The construction turnstiles gate is suitable for both indoor and outdoor settings.
With the anti-reverse function, stop reversed direction.
To meet emergency control requirements, the turnstile gate will open automatically when the power is off.
The full system runs very smoothly, with long-life and high performance, high operation dependability, and fast response.
The mechanism is equipped with a high-quality hydraulic damper With this device, there is very low noise when running and it is more smooth.
Self-test function, the gate will restore automatically when power is on.
Dual-bearing devices, keep the gate in balance when there is an external force.
Single-directional or Bi-directional is optional.
With LED indicator light.
Drive: Semi-automatic Operated
Can be controlled by a remote controller and managed by the computer directly.
When power fails, the turnstile lane will be free to access, complying with fire safety requirements.
The size/design of the gate can be customized based on the client`s drawing.
The size can be adjusted to meet the requirements in different places.
We can provide the entire security access control solution. If you have your own access control system, you can directly use our turnstile gate. If you don't have one, we also provide a complete security access control solution. Please refer to the video below for details.
Sharing this: