Last updated on: October 6th, 2023 12:51 pm
Bicycle Turnstile Full Height Turnstile With Bicycle Gate MT451-Z carries a 2 years warranty and durable maintenance and repair support.
We can provide OEM and ODM services. We also provide biometric devices, such as IC/ID card readers, fingerprint scanners, QR code scanners, face recognition cameras, and so on. If you need to integrate these devices on the full-height turnstile gate or have any questions, please contact us
Bicycle turnstile is a kind of full height turnstile equipment specially designed for pedestrians and bicycles. Pedestrians can pass safely with bicycles. Pedestrians can also pass alone. It integrates the pedestrian passage and bicycle passage. After the pedestrian provides the legal door opening signal, the pedestrian turnstile blocking rod rotates a certain angle to the door opening direction to prompt the pedestrian to pass. The bicycle passage blocking rod rotates 120 degrees to be open. After the pedestrian gently pushes the pedestrian passage blocking rod, the pedestrian passage blocking rod automatically rotates to the door opening direction. The chassis and rotating blocking rod adopt a removable structure, which is convenient for installation and transportation.
The bicycle turnstile has strong waterproof and dustproof ability, a large blocking area, and can not cross or climb. It is suitable for indoor and outdoor places with high-security requirements, such as military bases, state secret units, prisons, factories, residential communities, etc.
The bicycle turnstile adopts a mechanical anti-tailing design to effectively control only one person at a time.
When a legal door opening signal is received in one direction, within the allowable passage time, pedestrians entering the passage from the opposite direction and pushing the turnstile rod will be regarded as reverse passage, and the turnstile rod in this direction will be locked to prevent pedestrians from the reverse passage.
The closed-loop feedback control system is used to monitor the motion state of the brake rod, which can sensitively detect the behaviors threatening the safety of the channel such as illegal rod collision and reverse passage, and then send out warnings in the form of sound and light, and can also be linked with other security systems.
The bicycle turnstile adopts an advanced turnstile mechanism structure and is equipped with a high-quality imported brushless DC motor (movement core), so that the service life of the full height turnstile is super long, and the performance is stable, and maintenance-free.
Advanced motor control technology: the advanced servo control system and DSP + arm motor control technology are adopted, and the motor control algorithm is combined to realize the accurate control and positioning of the barrier.
We can also create a rendering for you within a few minutes based on your actual scenario. We also provide detailed layout and drawings, as well as installation drawings.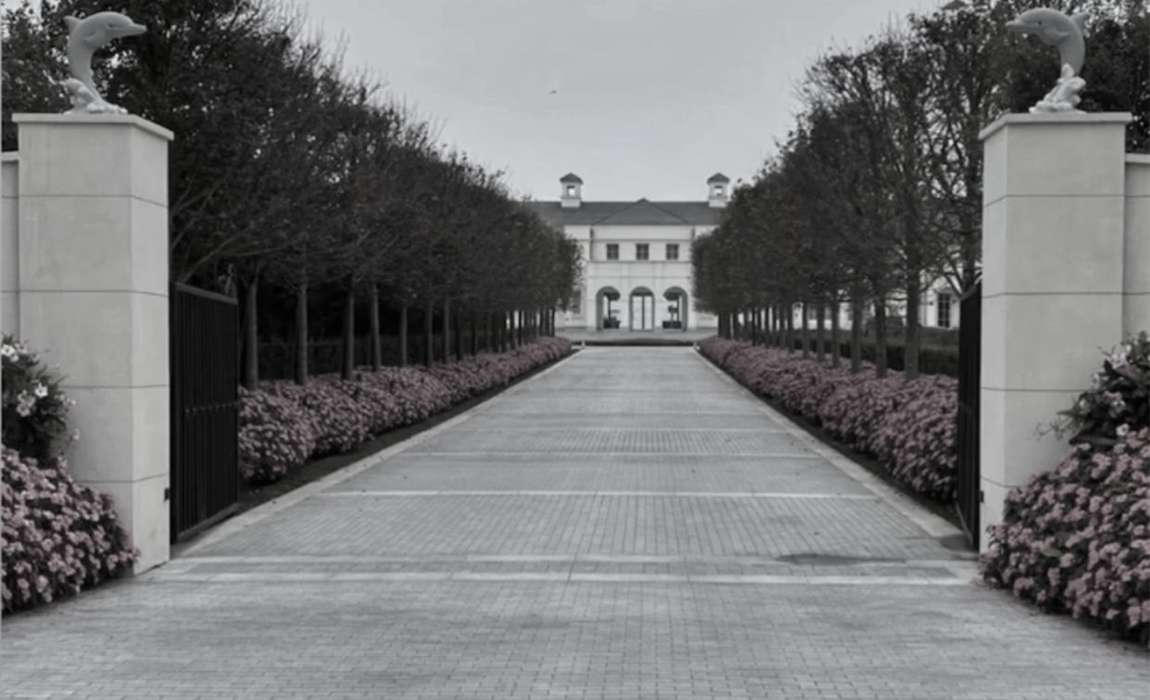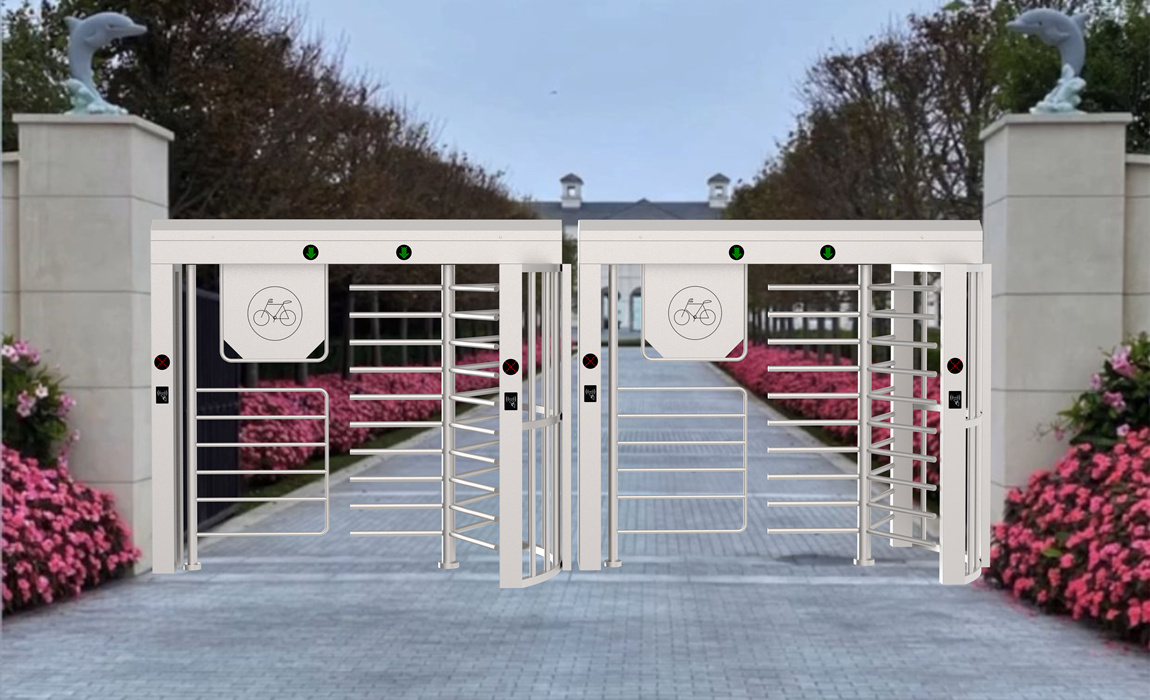 Power off and door opening: the bicycle turnstile adopts an advanced mechanical structure. When power is off, the blocking rod will automatically unlock and can be pushed freely, which is convenient for evacuating people. That is, power off and open the door to provide all-round personal safety protection for passing personnel
Emergency door opening: equipped with an emergency escape control device to automatically unlock the turnstile rod and push it freely, so as to facilitate the evacuation of people.
Electric shock prevention: all electrical modules adopt a safety voltage below 24V and are equipped with a residual current protector to prevent pedestrians from being injured by electric shock.
Mechanism: bicycle turnstile gate is an automatic one with a Brushless motor
Semi-automatic full height for people access(automatic optional)
Reliability of the mechanism: 5 million, no-fault
Mechanism with hydraulic damper for shock-absorbing
The direction of rotation: Bidirectional/Single directional
Emergency situation: In the event of an emergency or isolation of the power supply the Rotating Door can be configured to Fail-Safe i.e.rotates freely or Fail-Lock
Bicycle Turnstile Humidity: ≤95%
Working temperature:-25℃~60℃
Optional Features:  IC/ID reader, Barcode Reader, Face recognition, Fingerprint, other access control equipment, UPS, etc
Communication distance: ≤1200 m
Communication interface: RS485
Size can be customized
The time needed for opening: 0.2 s
Working environment: Indoors or outdoors
Application range: Community, Factory, Construction site, School, Place of the resort, Government facility, etc
We can provide the entire security access control solution. If you have your own access control system, you can directly use our turnstile gate. If you don't have one, we also provide a complete security access control solution. Please refer to the video below for details.
Sharing this: