Last updated on: July 14th, 2023 17:40 pm
ESD TURNSTILE TRIPOD ACCESS CONTROL TURNSTILE carries a 2 years warranty and durable maintenance and repair support.
ESD Turnstile is a kind of turnstile gate that integrates with human electrostatic test devices(ESD Tester, ESD wrist band, ESD wrist strap, ESD shoes) to realize the security management of special pedestrian access control. Of course, We can integrate these human electrostatic test devices into our turnstile gate. If you need these ESD turnstiles, please inquiry us
We can provide OEM and ODM services. If you want to know more about ESD turnstile specifications, please check our article ESD turnstile gate system.
All styles of tripod turnstiles and flap barrier turnstiles can be made into ESD turnstiles. Usually, most customers choose tripod turnstiles and flap barrier turnstiles. Of course, some models of swing turnstile and speed gates can also be made into ESD turnstile. If you need to customize an ESD flap barrier turnstile, please check our flap barrier product page. For the actual project cases of the ESD flap barrier turnstile and ESD tripod turnstile, you can see the following case pictures.
As a Professional Pedestrian Access Control Turnstile Gate Manufacturers. Mairs offers the best ESD turnstile tripod turnstile gate at an affordable price.

Tripod turnstile offers dissuasive automated access control for sites with heavy use requirements. Well-built for increased durability, it efficiently controls high throughput. Since it can be installed inside or outside of the buildings, it provides control of occasional user abuse. This is simple, durable, economical equipment.
ESD turnstile tripod turnstile gate is a compact and cost-effective entrance solution.
The ESD tripod turnstile has fully rainproofed 304 stainless steel housing, which is rust-resistant, solid, and durable.
Tripod turnstiles can be mounted for both indoor and outdoor locations. The IP rate is 54
It has an international standard relay output, which can be easily integrated with all kinds of third-party access control systems (i.e RFID, Fingerprint, Face recognition, Barcode, IR thermometer).
The gate is a semi-automatic one. You will need to push the arm slightly to open the gate when access is granted.
The reasonable design and high performance are to ensure the gates can move quickly and accurately, stably and quietly; with low-power consumption, energy conservation, and environment protection.
Durable, corrosion-resistant, heavy-duty, mold mechanism for extended service life
The mechanism is mold design. All the components are precise.  It makes the gate system operate smoothly, with low noise. A hydraulic damper can be added.
The design of the tripod turnstile makes only one person pass at one time.
Single-directional or Bi-directional is an option.
LED directional indicator light on top.
Automatic clock function: if there is an open signal received,  but the visitor does not pass through the gate within a specific time (default 5s), the turnstile arm will lock automatically.
When power off, tripod turnstile arms will drop down automatically to allow free passage, which is complying with fire safety requirements.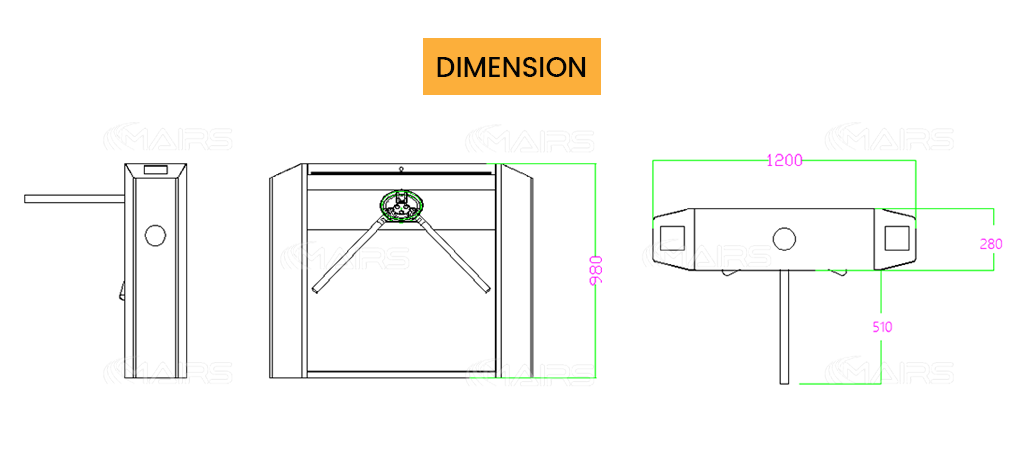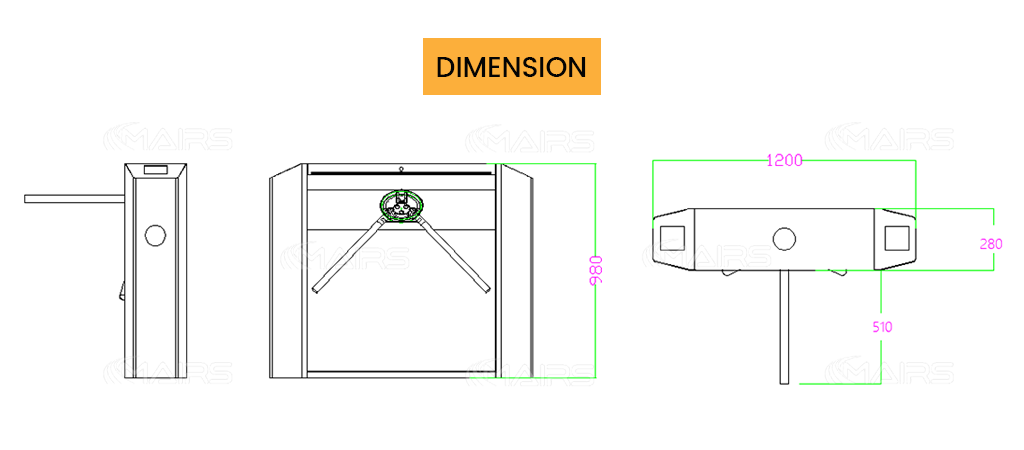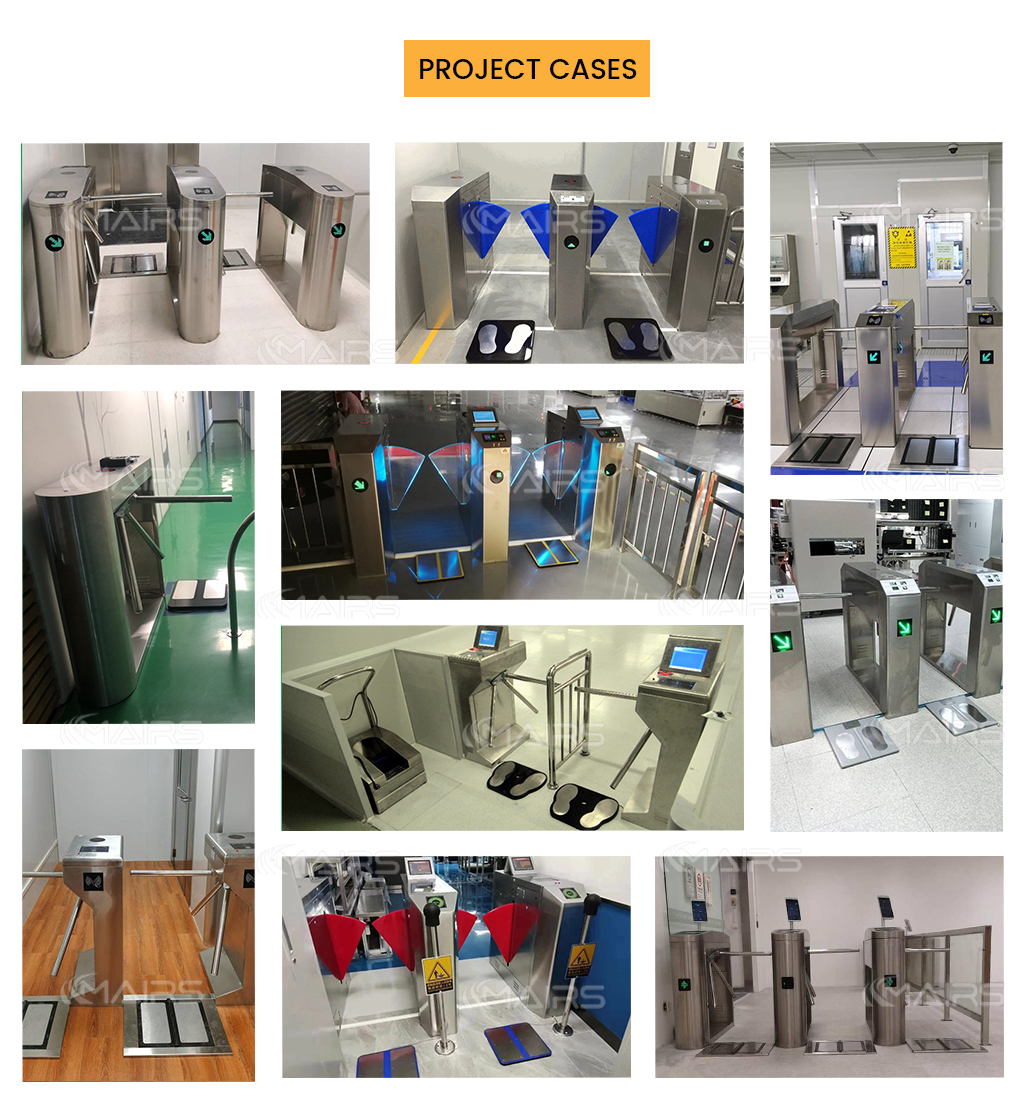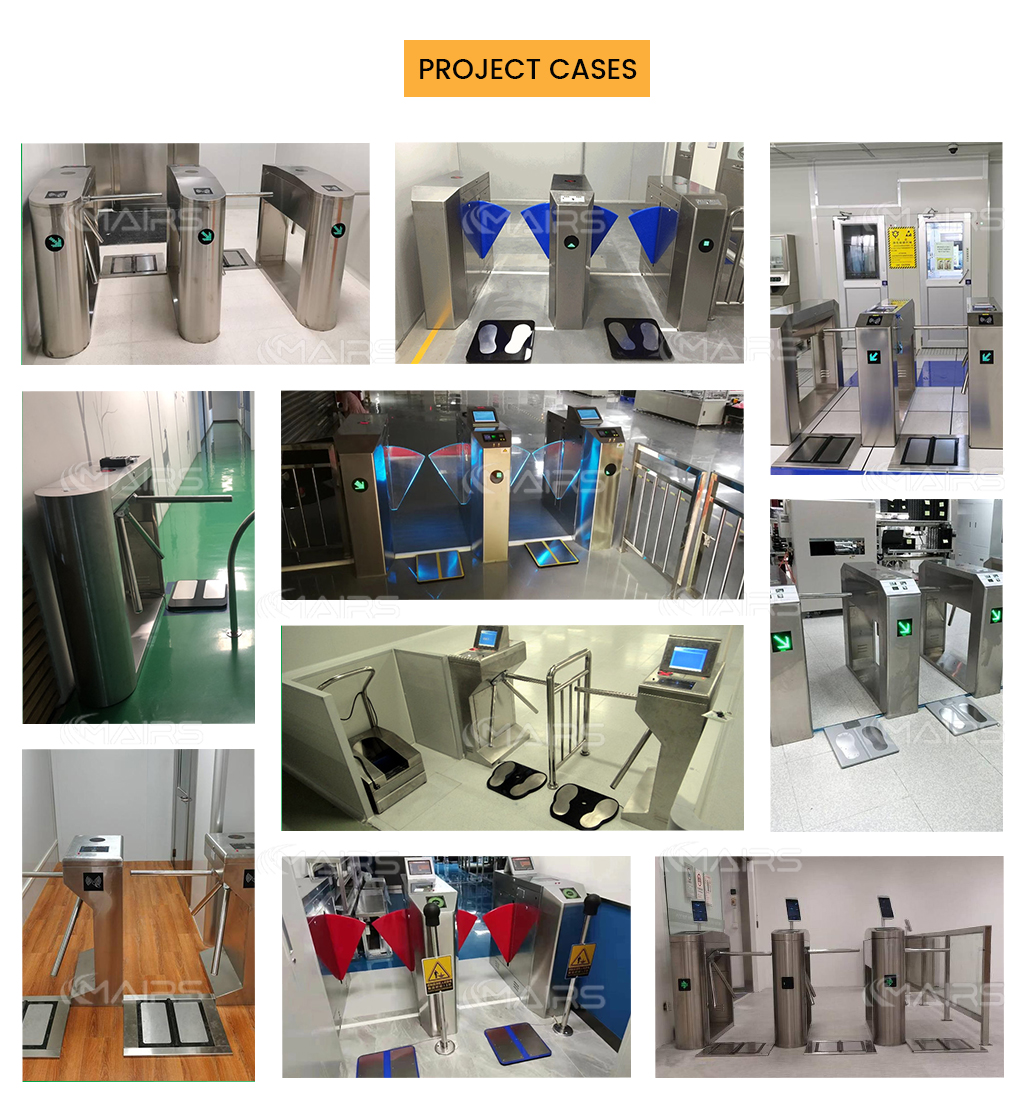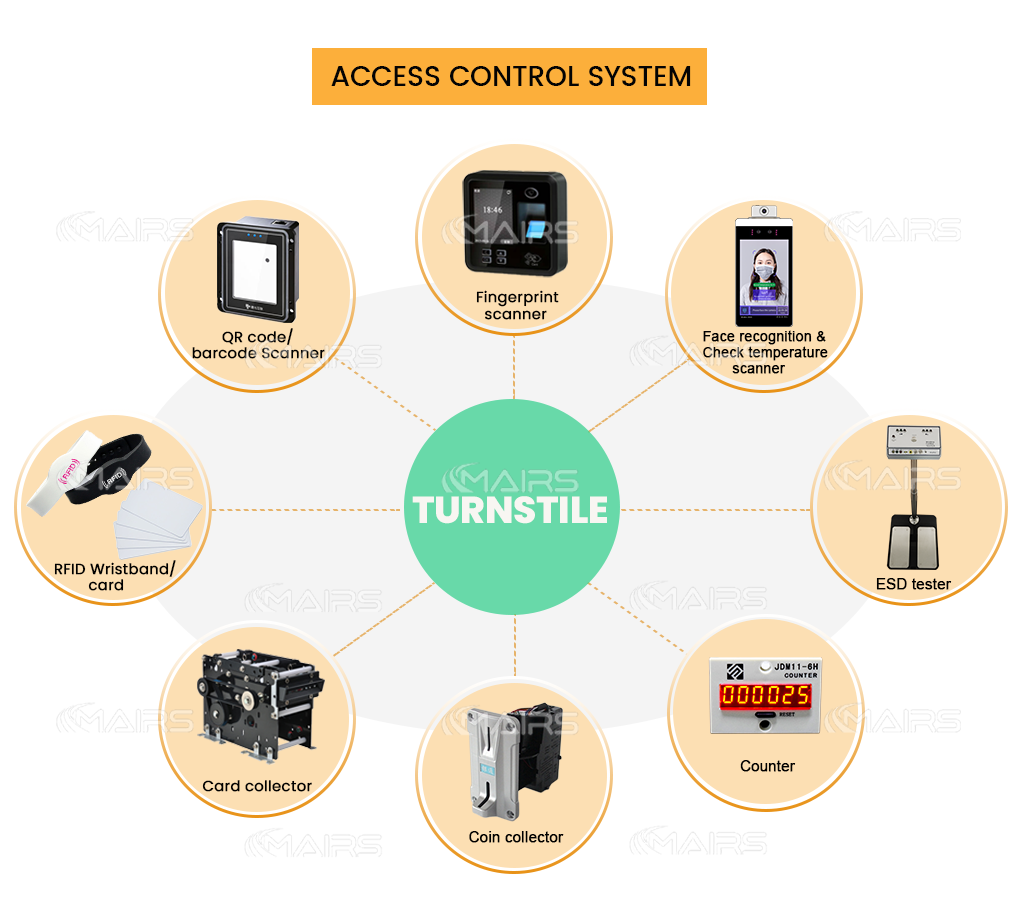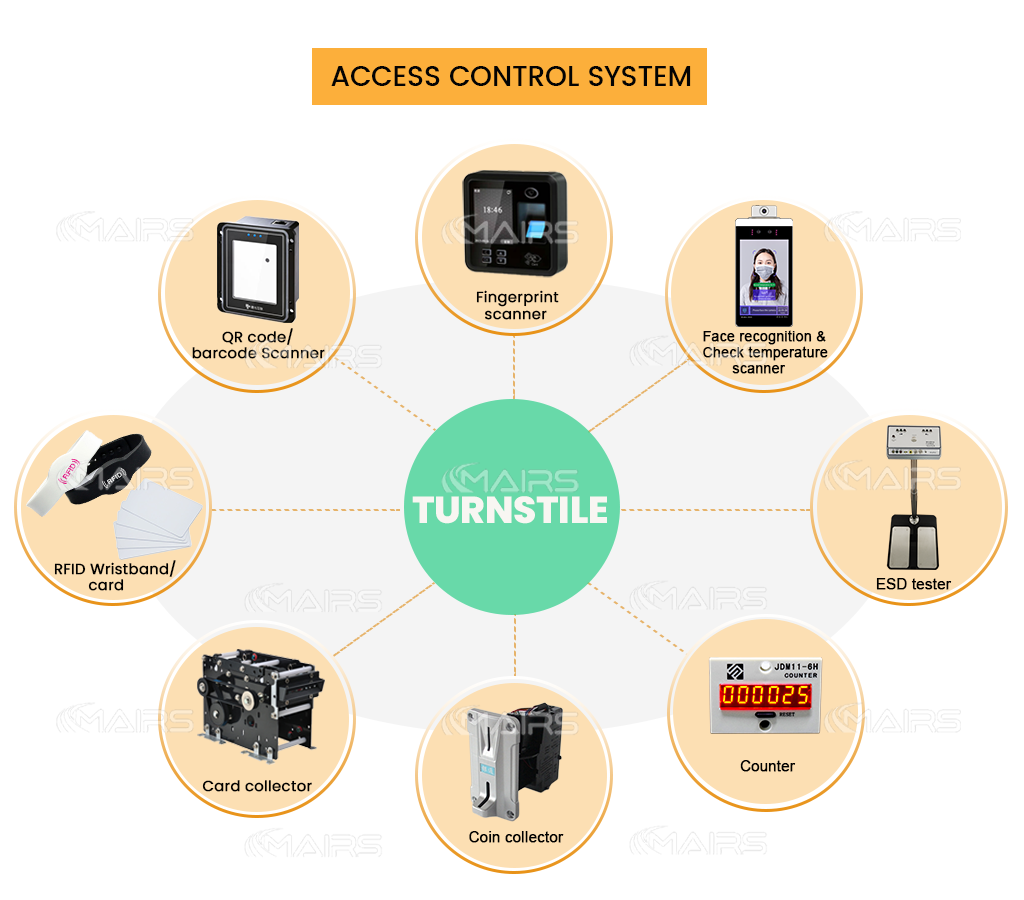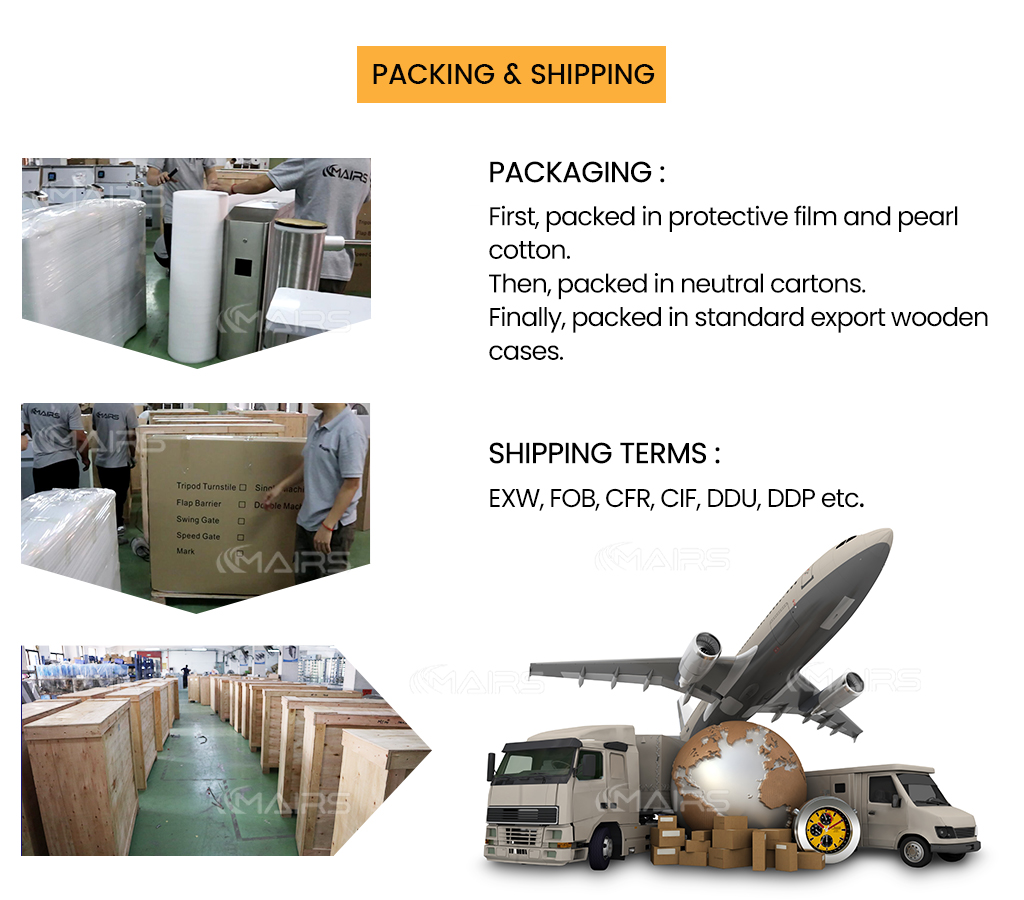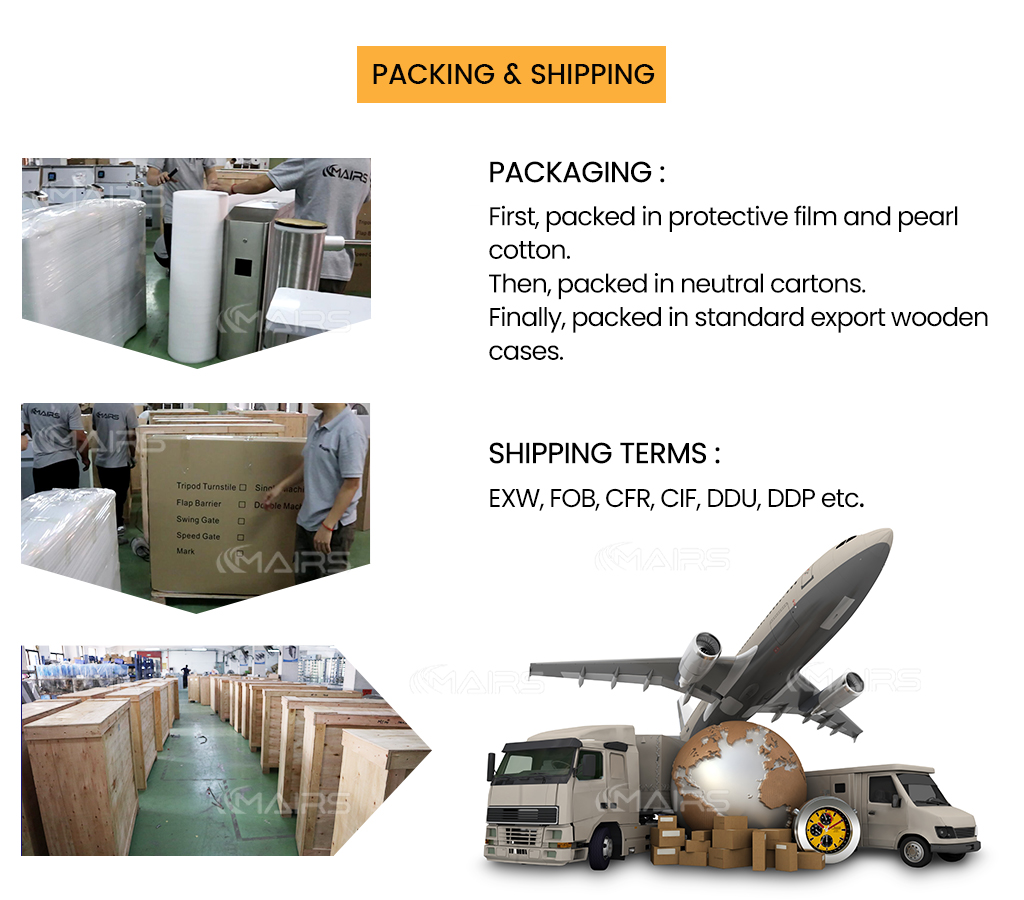 Sharing this: