Last updated on: October 6th, 2023 13:19 pm
Full height turnstile gate carries a 2 years warranty and durable maintenance and repair support.
We can provide OEM and ODM services, including customization of color, style, material, size, etc. for example, for a special color, the customer only needs to provide us a Pantone number, and we will adjust the color according to the Pantone number and spray powder into the same color. If the customer has ODM needs, we can also design a style for this customer according to the customer's appearance and size preferences, without external sales. This special turnstile gate will be your company's only unique style in the market.
Mairs promise to use only high-quality accessories and materials, and each of our accessories is strictly screened and quality controlled. Only in this way can we make a turnstile gate that truly satisfies customers. Each of our full-height turnstiles adopts 304 stainless steel with a full thickness of 1.0. Of course, if you can also customize 316 stainless steel or 1.2 thickness stainless steel, the mechanism of our full height turnstile has been tested and verified by us for countless times, which is also the most basic requirement for us to ensure quality.
Every part of our full-height turnstiles adopts the highest standards in the industry, and every part and material of our products can be displayed and tested separately for customers. This is also a premise for us to ensure quality and service.
All of our products carry a 2 years warranty and durable maintenance and repair support. We also provide biometric devices, such as IC/ID card readers, fingerprint scanners, QR code scanners, face recognition cameras, and so on.
Full Height Turnstile Gate RFID Card Reader Security Rotating Entrance Turnstile Gate for GYM.
Full height turnstile gate is a high-cost pedestrian turnstile gate with the best security performance at present. It has high safety and a special structure. It is generally used in places with high safety levels, such as prisons and stations, etc. A full height turnstile gate can be divided into a single-lane full height turnstile and a double lane full height turnstile(also called full height double turnstile). Three channels or above can also be done, but it needs to be customized according to the requirements of the site.
These 304 stainless steel full height turnstiles provide a stable and efficient way to make sure only authorized people are allowed to access each area of a building. Full height turnstile manufacturers – Mairs offers the best full height turnstile gate at the cheapest price.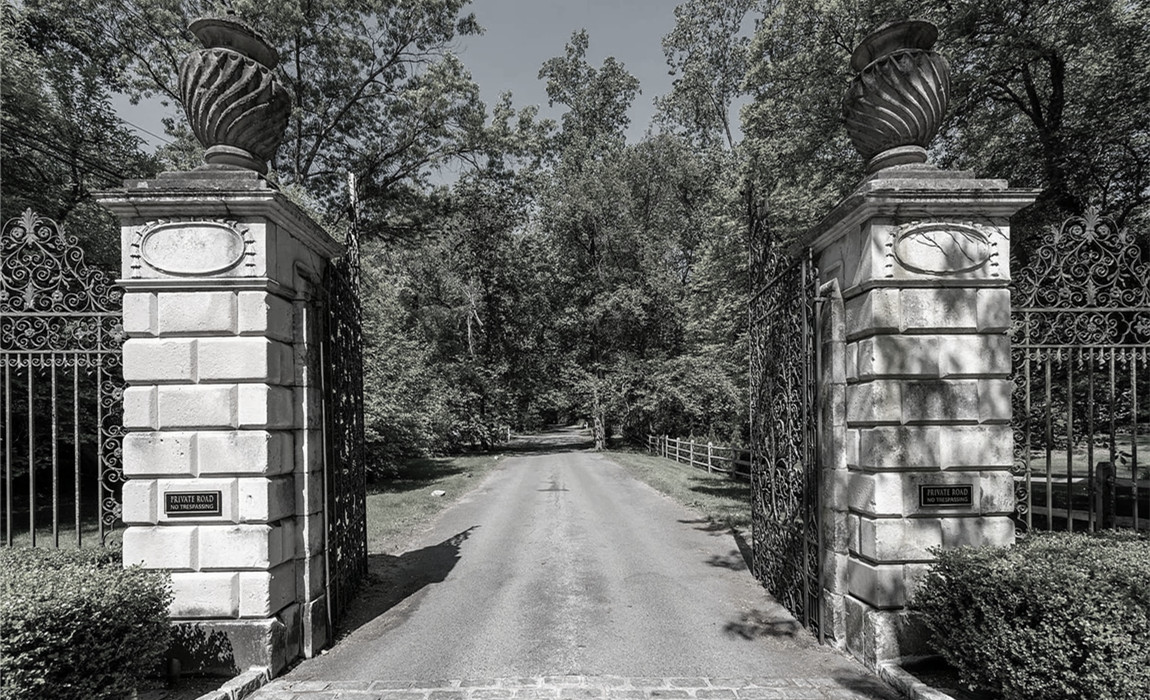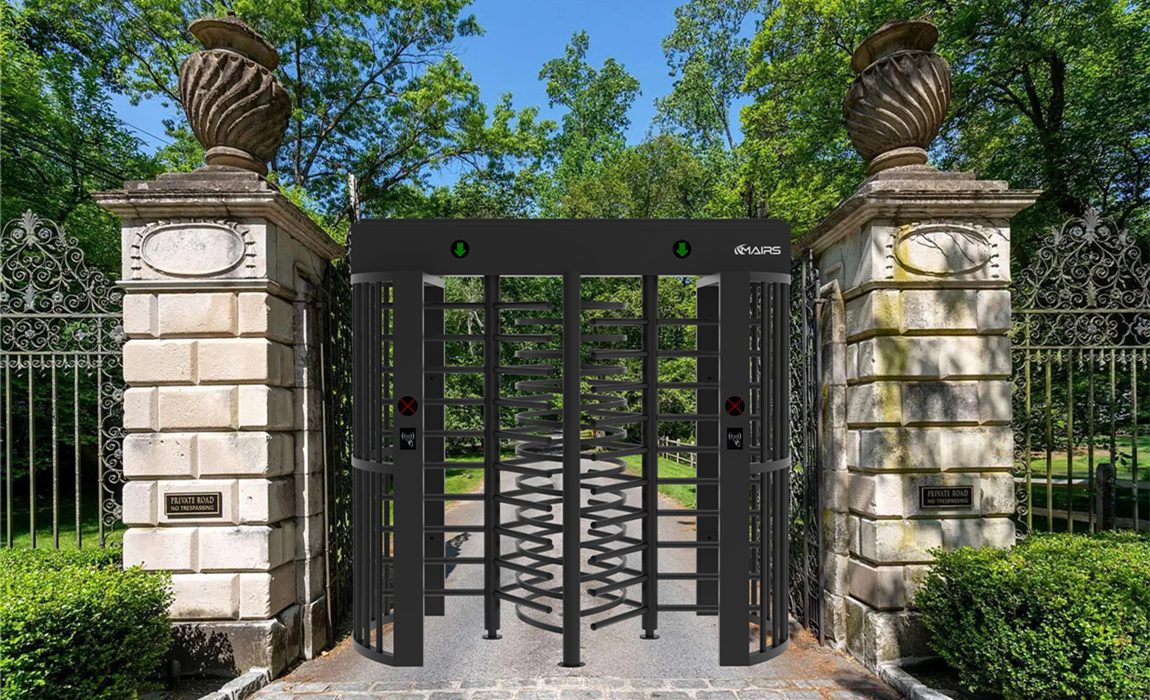 We can also create a rendering for you within a few minutes based on your actual scenario. We also provide detailed layout and drawings, as well as installation drawings.
Full height turnstile gate can effectively solve the loopholes in the pedestrian access control management of tripod turnstile gate and prevent people from drilling under the rod. Because the switch rod of full-height turnstiles is relatively high, the anti-climbing and anti-drilling effects are relatively good.
Due to its unique advantages, full height turnstiles are often used in more strict control areas. Full height turnstiles are mainly used in factories, construction sites, prisons, enterprises, institutions, railway stations, bus stations, airports, and other places. Its anti-tailing function is particularly strong. At the same time, it is very high. People can't cross it. Full height turnstile gate has great security. The community can also use full-height turnstiles, which are relatively stable.
This full height turnstile gate is the double lane, which is designed to control pedestrians entering and exiting, and adopts iron with black powder coating surface treatment. It is a dust-proof, rustproof, rainproof design, suitable for indoor and outdoor use. It is easy to integrate with another read/write devices and is widely used for applications like event stadiums, apartments, gyms, museums, stations, communities, and factory, etc. Using the standard electrical interface, compatible with ID/IC card, fingerprint, face recognition, an infrared detector, temperature controller, Barcode/QR code, phone app, ESD system, visitor system, etc
Full height turnstile gate is often used for high-security access control solutions.
The body material is 304 stainless steel which is anti-rust and durable and has high resistance.
Full height turnstile gate is suitable for both indoor and outdoor settings.
With anti-reverse function, stop reversed direction.
To meet emergency control requirements, the turnstile gate will open automatically when the power is off.
The whole system runs smoothly, with long-life performance, high operation dependability, and fast response.
The mechanism is equipped with a high-quality hydraulic damper With this device, there is very low noise when running and it is more smooth.
Self-test function, the gate will restore automatically when power is on.
Direction of rotation: Bidirectional/Single direction
Can be a single direction or double direction.
Single directional or Bi-directional is optional.
With LED indicator light.
Communication interface: RS485
Can be controlled by a remote controller and managed by the computer directly.
When power failure, the turnstile lane will be free to access, complying with fire safety requirements.
The size/design of the gate can be customized based on the client`s drawing.
The size can be adjusted to meet the requirements in different places.
Sharing this: