Last updated on: March 10th, 2023 09:17 am
LOBBY TURNSTILES SPEED GATE TURNSTILE MT353 carries a 2 years warranty and durable maintenance and repair support.
We can provide OEM and ODM services. We also provide biometric devices, such as IC/ID card readers, fingerprint scanners, QR code scanners, face recognition cameras, and so on. If you need to integrate these devices on the lobby security turnstile gate or have any questions, please contact us
Lobby turnstiles are a kind of pedestrian turnstile gate which used for lobbies of various buildings to control and manage the access of personnel. The use of the lobby turnstile has greatly improved the verification efficiency and traffic efficiency of the building hall. Generally, speed gates and swing turnstiles are the most common lobby turnstiles, and some customers choose flap barrier turnstile according to their actual needs as lobby turnstiles.
Of course, in addition to swing turnstile gate and speed gate, for office buildings with many employees and many entrances and exits, it is also a good choice to install an intelligent flap barrier turnstile in the lobby or office.
For some government agencies and units or places with strong confidentiality and high-security requirements, the sliding turnstile can be selected as the main access control management equipment, which has more strict access management and stronger security measures. The security measures are mainly reflected in its design. The sliding arm is relatively high to prevent drilling and climbing, and the main material is acrylic glass. The vision of this channel will not be limited. It is placed in the hall of the office building, and the whole is still transparent and bright.
Lobby turnstiles can not only effectively realize the personnel management of the building access and reduce the personnel management cost of the property or building, but also increase the beauty of the building lobby and make the whole lobby look more upscale.
Fastlane lobby turnstiles gate is a smart access control security system. It can integrate with any kind of access control system like face fingerprint recognition, RFID systems, fingerprints, QR code, etc.
The high-speed mechanism and elegant appearance design make it to be the ideal choice for an office building, university, amusement park, etc. A swing turnstile gate is a high-efficiency turnstile gate that is easily capable of handling high volume and abusive conditions.
In case of emergency, cut off the power, the Fastlane turnstiles will open automatically to allow free passage which is complying with fire safety requirements. But it has to come with a battery. As for export, the battery is sensitive, we can use the capacitor to replace
Lobby Turnstiles are suitable for luxury and high-end entrance solutions.
The whole system runs smoothly, with low noise, and high speed.
Alarm function, if there is an illegal intrusion and reverse intrusion, the gate will alarm and the door will lock.
There is a total of 6pairs of infrared sensors The middle sensor is to prevent pinch pedestrians.
Anti-tailing function, one person can pass at one time. If someone tails after the front people, the gate will alarm
LED indicator. Red cross and green arrow. There are also LED indicators on the front post.  The LED light can be added to the arms.
Bi-directional access reduces the need for more gates. It is accommodated for wheel Chair, shopping stroller increases the passing efficiency.
Automatic reset function. If the people did not pass within the preset time (default time is 5 seconds), the system will cancel the authority of the user and close automatically
Anti-bump, Anti clamp, The gates come with a brushless motor. During operation, if someone hits the arm, the gate will reset automatically. This function effectively prevents pedestrians, especially children from bumping, clipping, striking, etc.
The anti-hit mechanism, automatically resets when encountering force impact
Lobby Turnstiles Casing Material: 304 stainless steel and powder coated
Reliability of the mechanism: 5 million, no-fault
Hall Switch Locating arm, more precise
Working Direction: Bidirectional/Single directional
Emergency situation: open automatically when the electricity is cut off with a capacitor
Humidity: ≤90%
LED lights on arms are available
Arm acrylic thickness: 10 mm
Working temperature: -20℃~60℃
Communication distance: ≤1200 m
Communication interface: RS485
Feature: IC/ID reader, Barcode Reader, Face recognition, Fingerprint, other access control equipment, UPS, etc
The time needed for opening: 0.2 s
Working environment: Indoors
Application range: Community, Factory, Construction site, School, Place of the resort, etc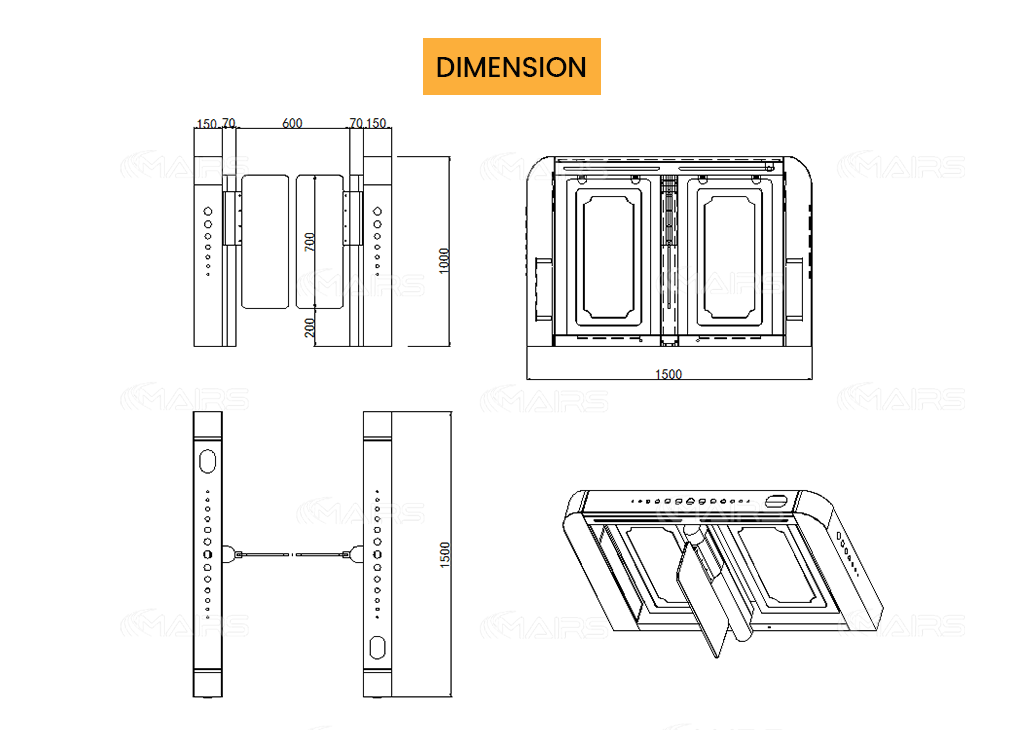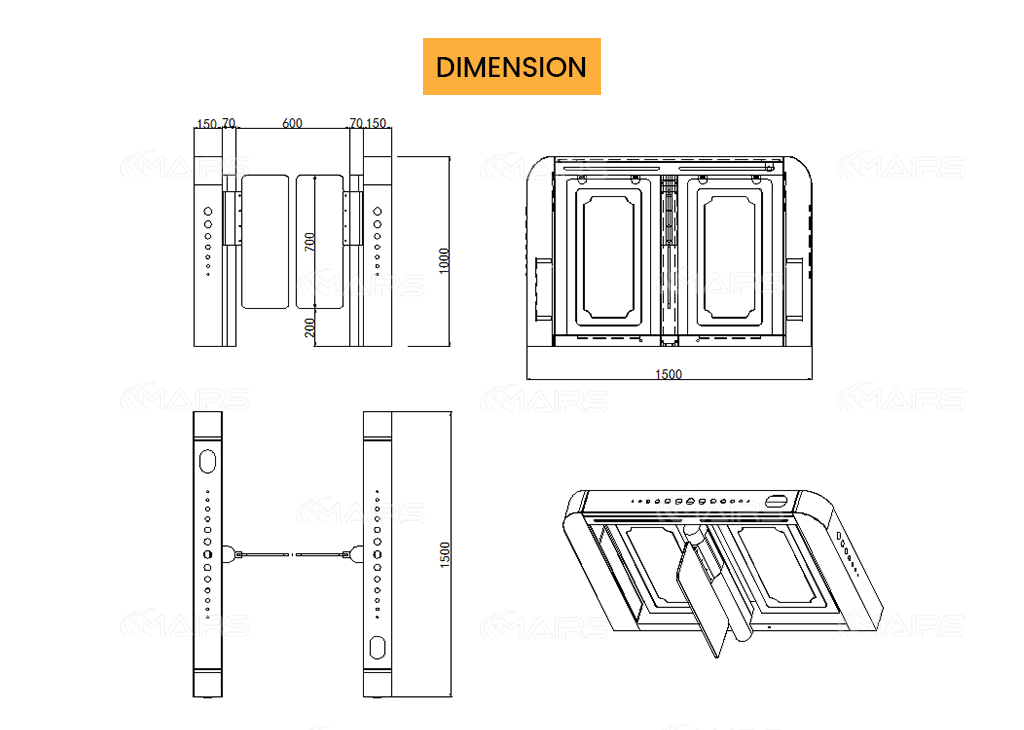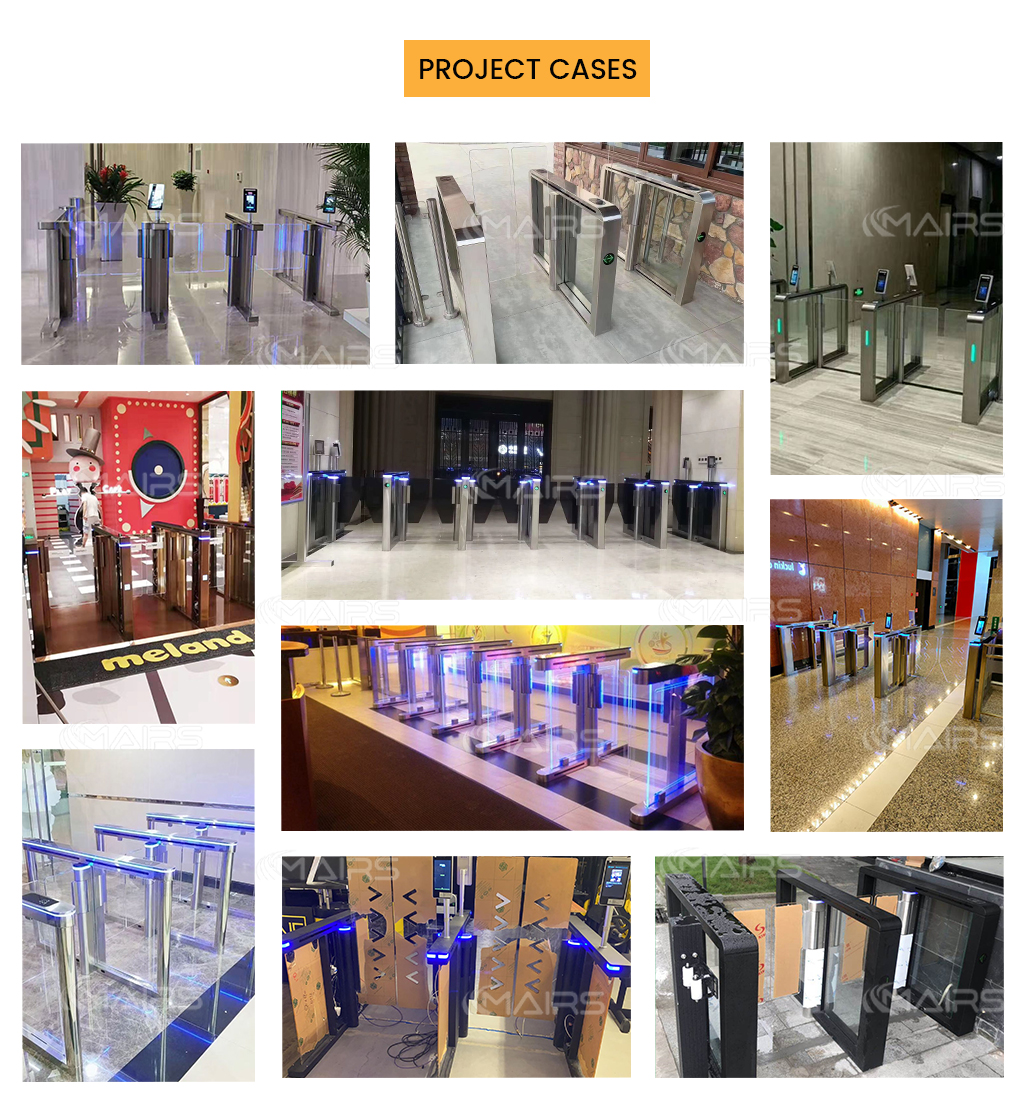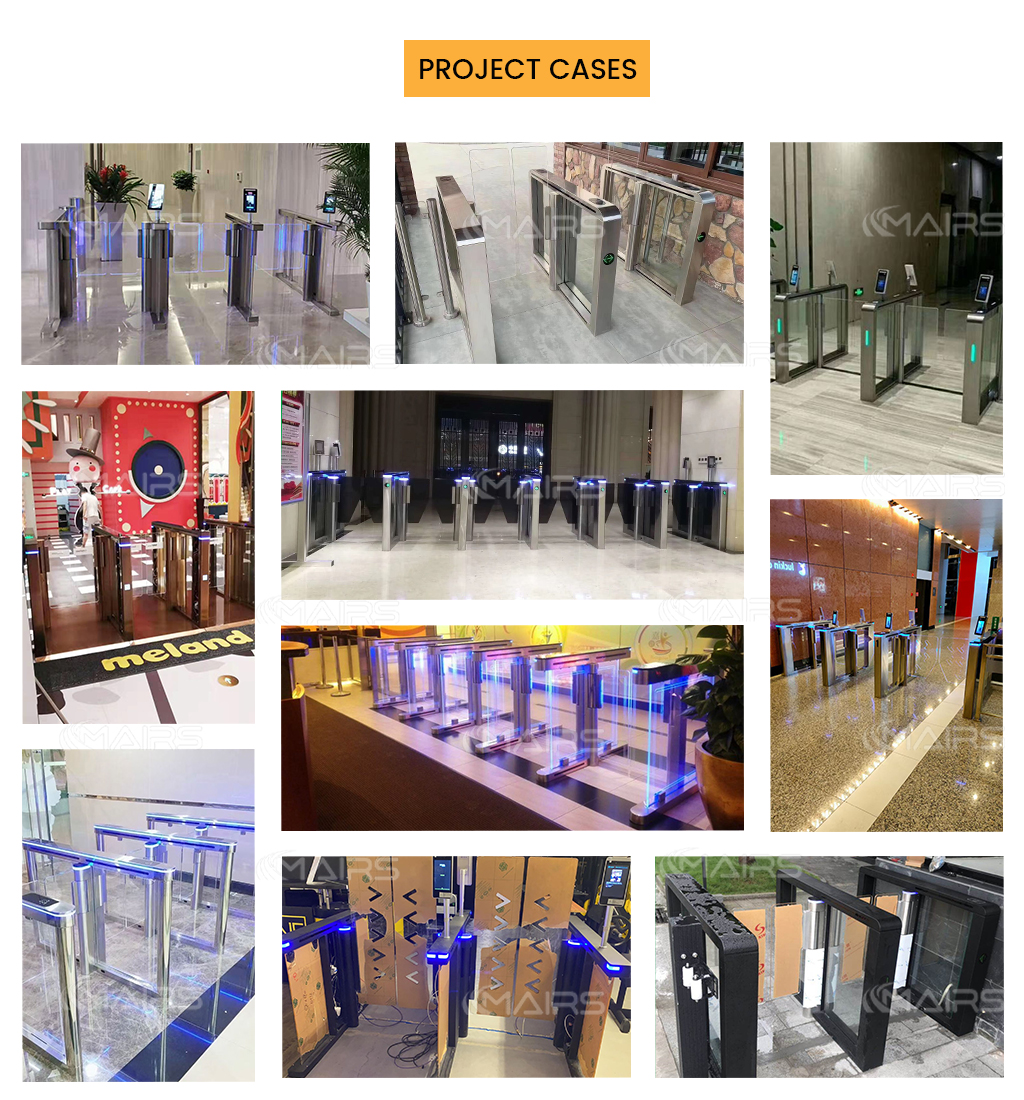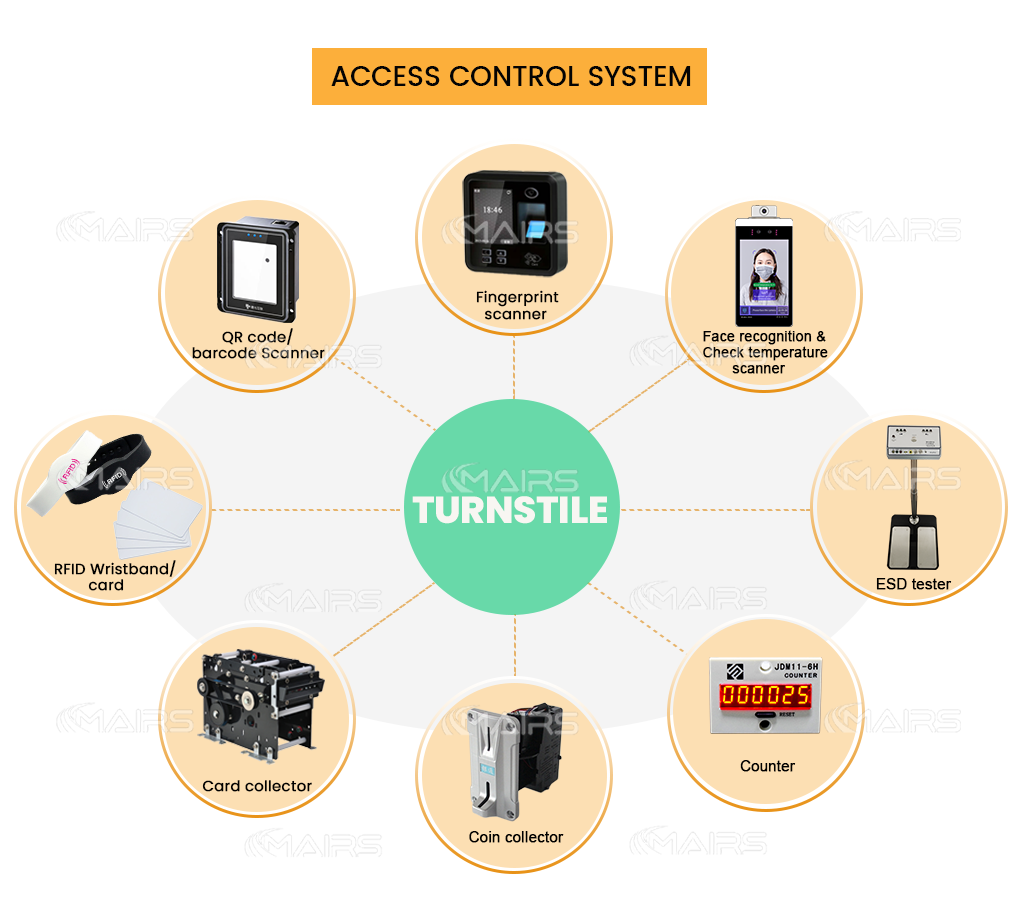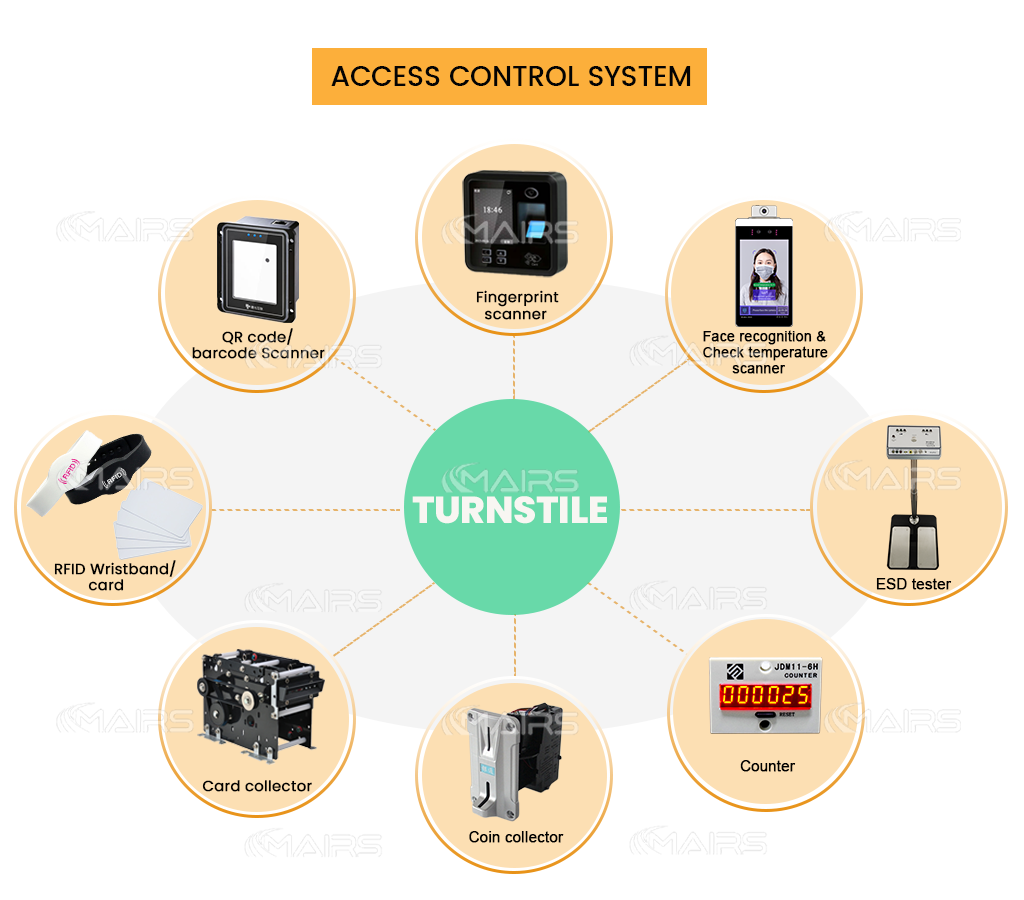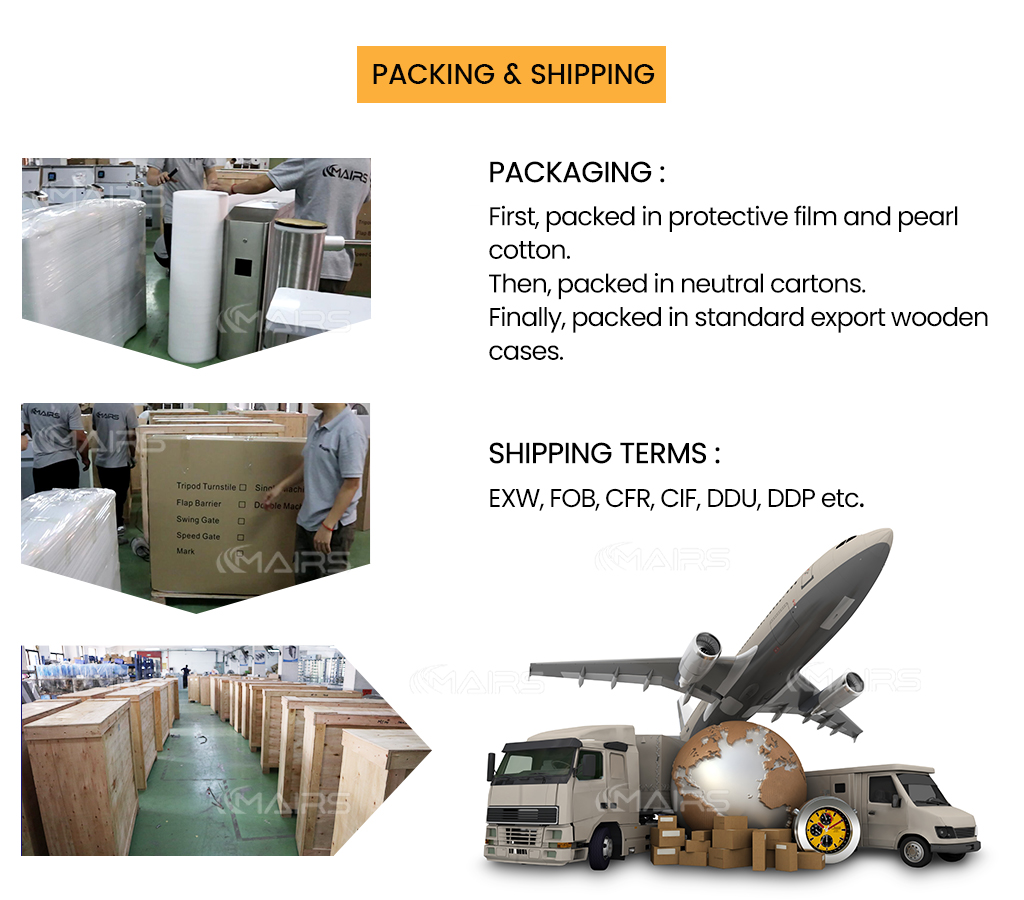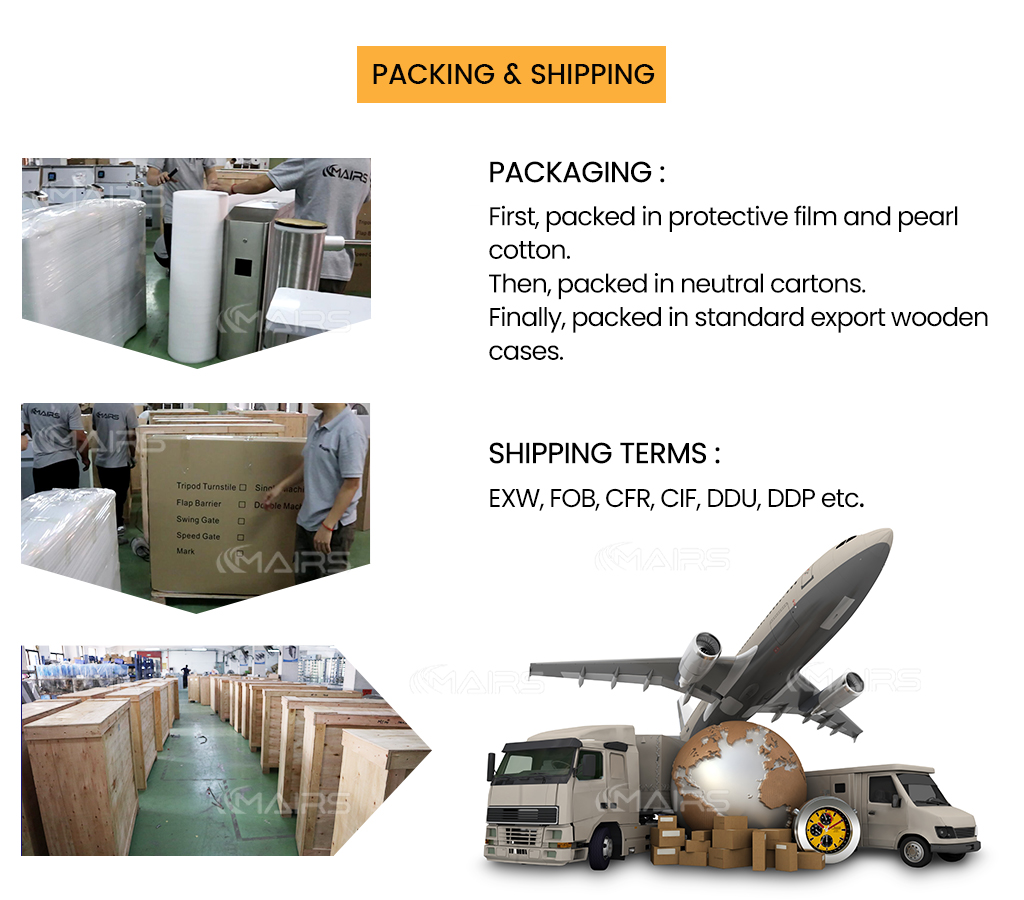 Sharing this: