Last updated on: July 14th, 2023 16:19 pm
Security Turnstiles Aluminum Alloy Speed Gates carries a 2 years warranty and durable maintenance and repair support. 
We can provide OEM and ODM services. We also provide biometric devices, such as IC/ID card readers, fingerprint scanners, QR code scanners, face recognition cameras, and so on. If you need to integrate these devices on the lobby security turnstile gate or have any questions, please contact us
Security turnstiles are a kind of pedestrian safety access control equipment, which is widely used in places where the personnel entrance and exit need to be controlled. Security turnstiles equipment greatly improves the safety performance of pedestrian passage and the environment and increases the sense of safety of pedestrians.
The main function of the security turnstiles is to make the pedestrians flow to pass through the passage orderly, so as to ensure the safety of pedestrians and the environment.
Security turnstiles are usually divided into tripod turnstile, swing turnstile, flap barrier turnstile, full height turnstile, sliding turnstile, speed gates, if you want to check more details, please check our article: types of turnstiles.
Security Turnstiles Speed Gates MT-L363 is also a kind of Speed gate. Speed gates are a kind of pedestrian access control turnstile gate, which has faster traffic speed, running speed, more accurate positioning function, and more stable operation than the swing turnstile gate. It can be considered as an upgraded product of the swing turnstile gate. Speed gates adopt a better brushless DC or servo motor integrated mechanism, it is a highly intelligent pedestrian access control management equipment, which can fully detect the passing of the human body, so it is safe, reliable, fast, and efficient.
The speed gate security turnstile has a high-cost performance. Widely used in high-end commercial occasions, the lobby of buildings, railway stations, subway stations, scenic spots, etc.
Speed gate security turnstile has fast response speed, super mute, fashion appearance, anti-collision, automatic reset, memory function, remote control, voice prompt function, etc.
This speed gates turnstile can be compatible with IC cards, ID cards, barcode cards, fingerprint card readers, face recognition cameras, and other biometric devices, providing civilized and orderly access for staff; Effectively managing the access rights of employees. It can be widely used in lobbies of buildings, stations, wharves, subways, factories, office buildings, hotels, clubs, intelligent communities, enterprises, and other places that need intelligent access control management.
Technical Parameter:
Size and material thickness can be customized
Casing Material: Cold-rolled sheet and aluminum alloy;
Aluminum alloy can be oxidized into various colors
Reliability of the mechanism: 3 million-5 million, no-fault
Working Direction: Bidirectional/Single directional
Emergency situation: open automatically when the electricity is cut off with a capacitor
Humidity: ≤90%No Condensation
Working temperature: -25℃~70℃
Communication distance: ≤1200 m
Communication interface: RS485
Feature: IC/ID reader, Barcode Reader, Face recognition, Fingerprint, other access control equipment, UPS, etc
The time needed for opening: 0.2 s
Working environment: Indoors
Application range: Community, Office Building, School, Place of the resort, etc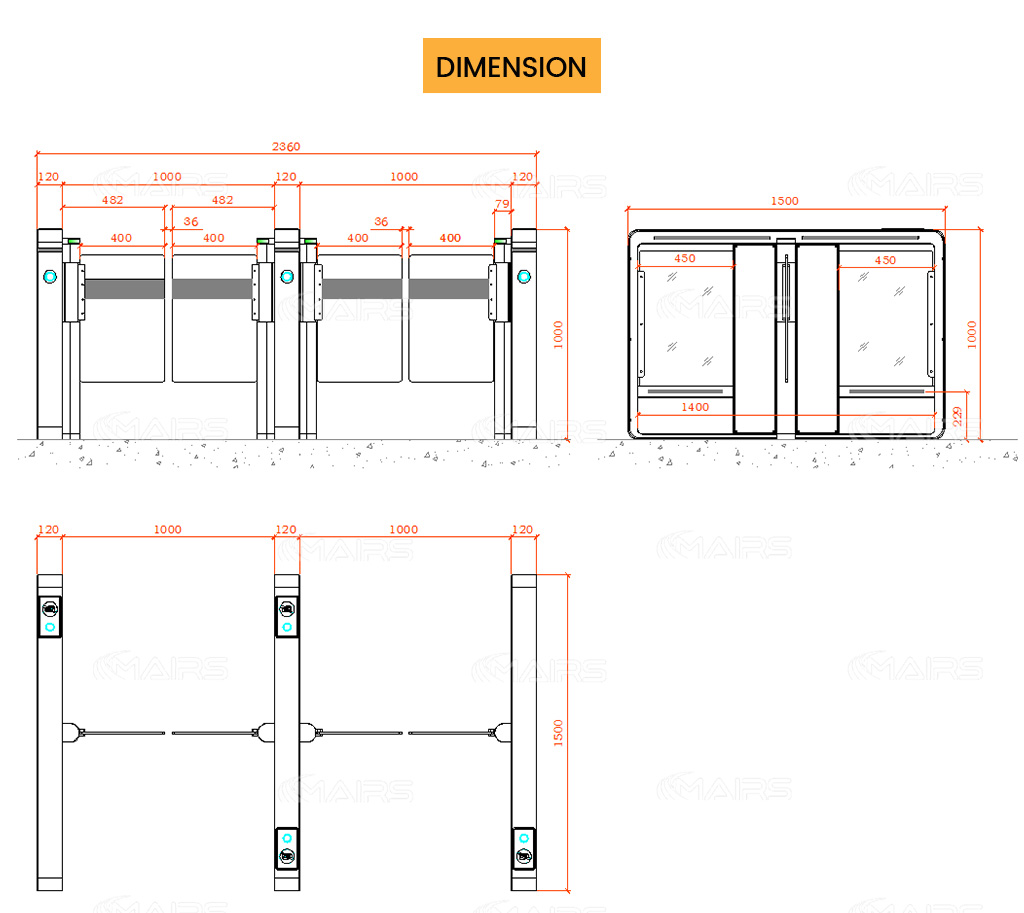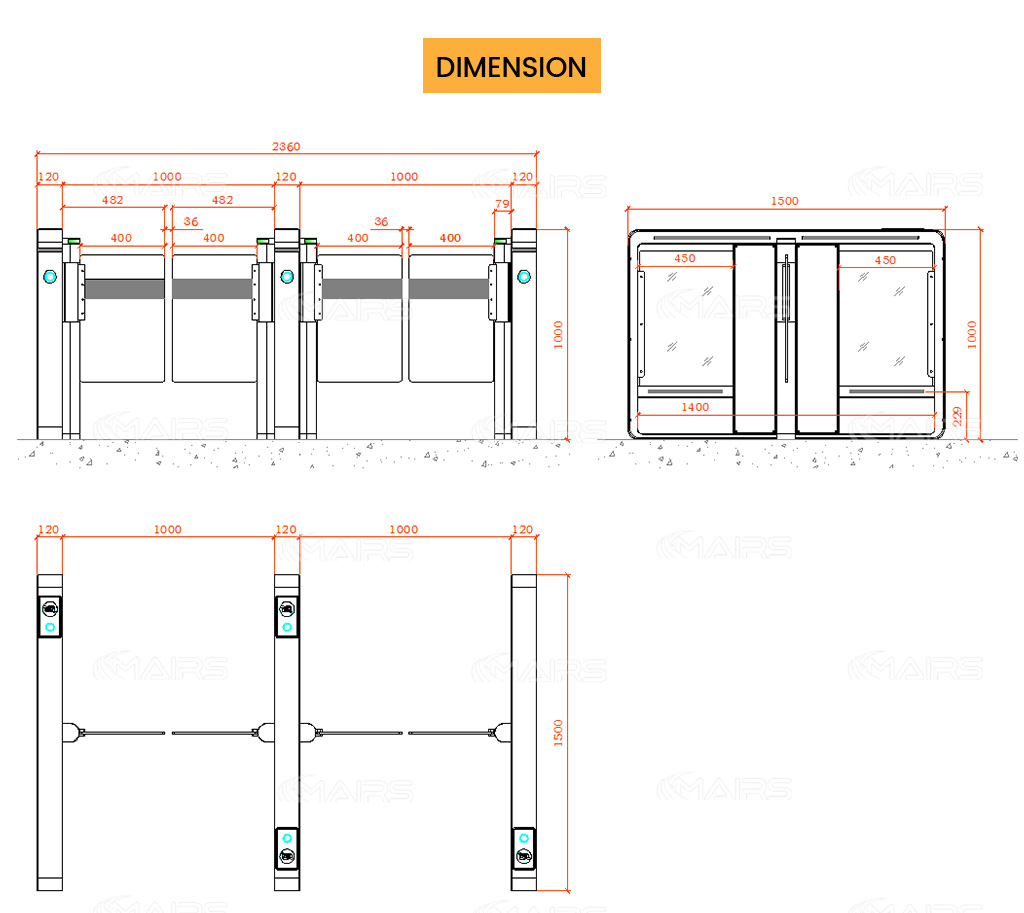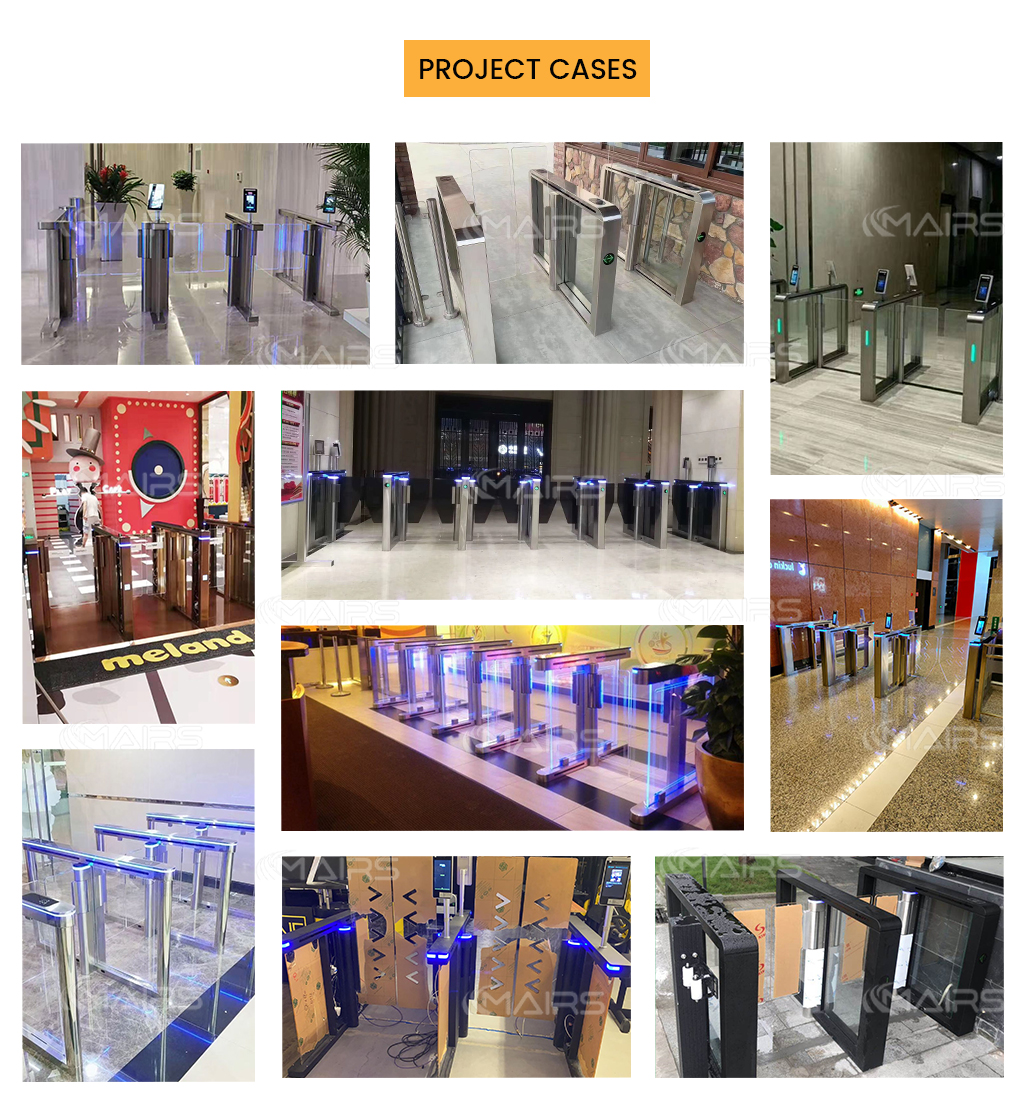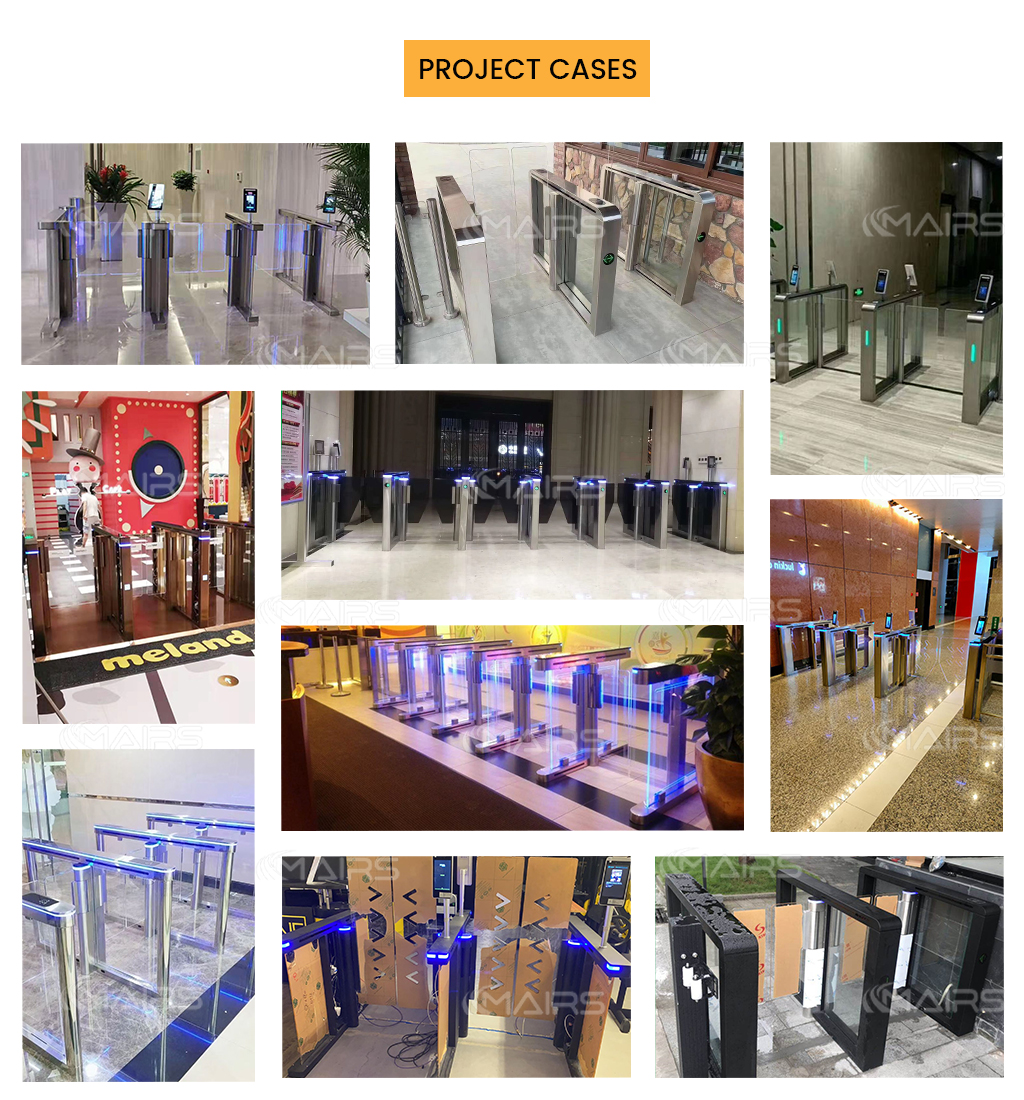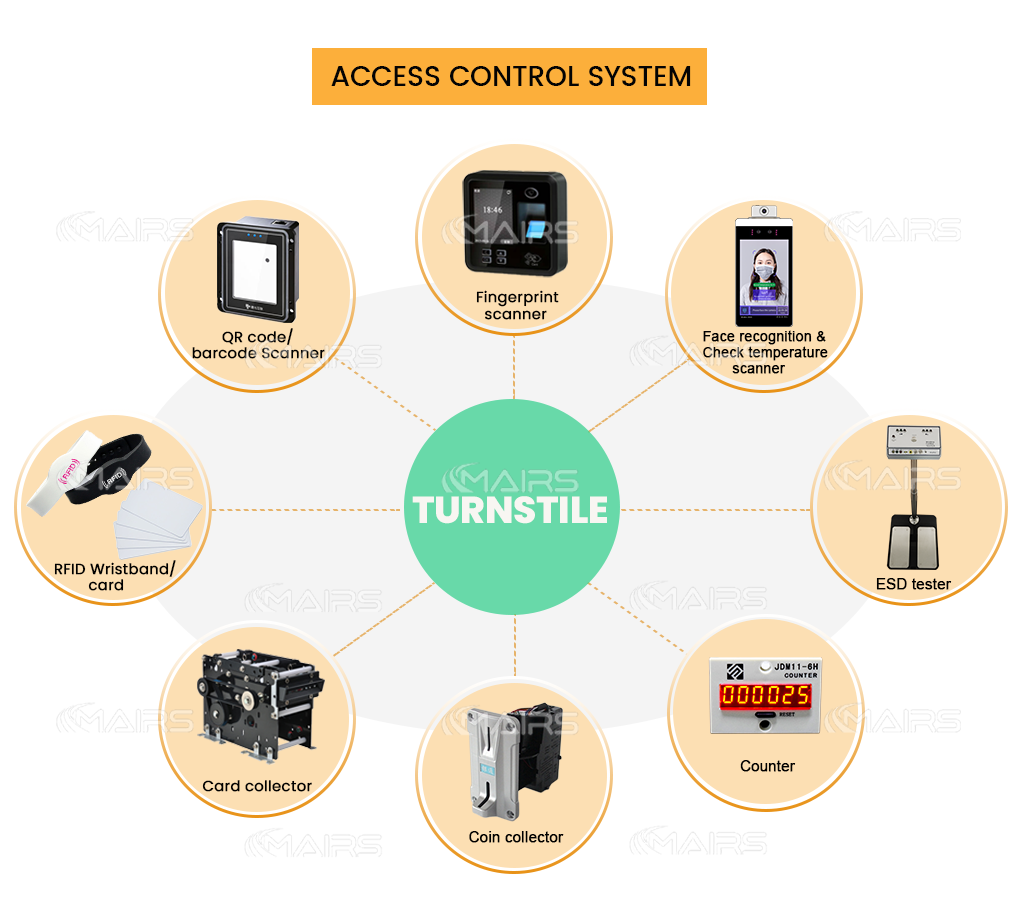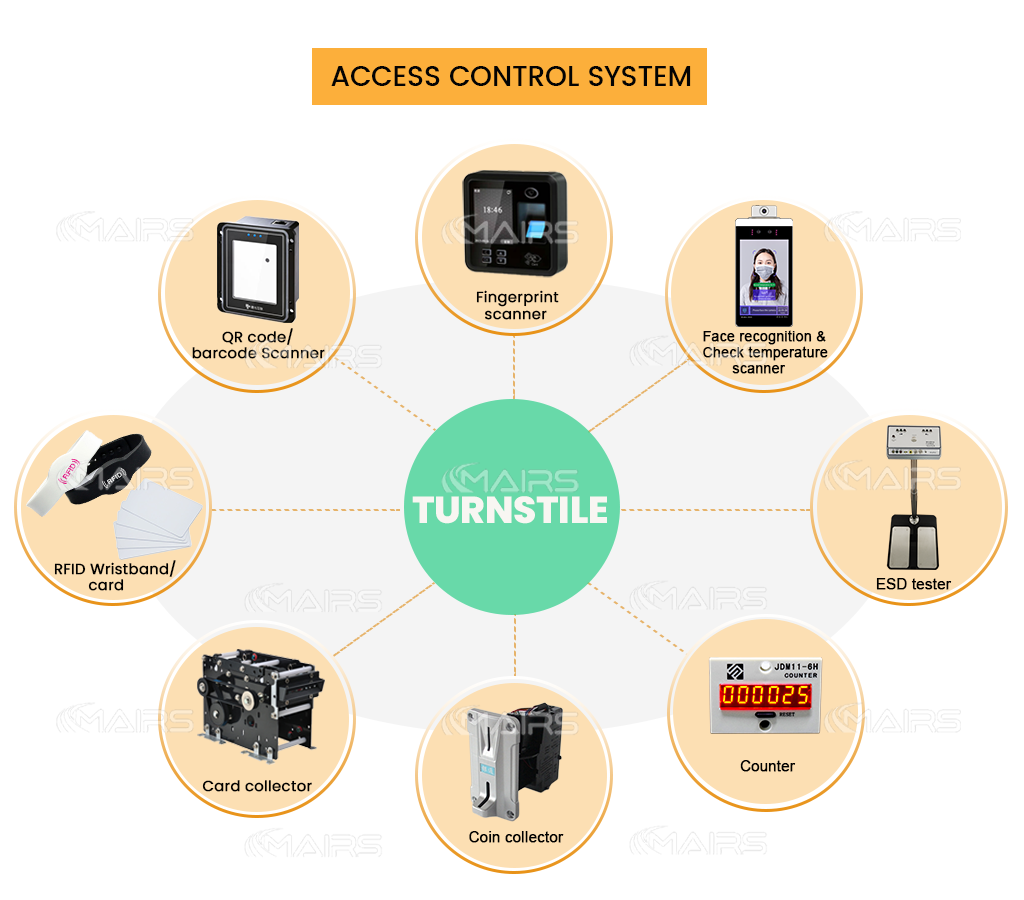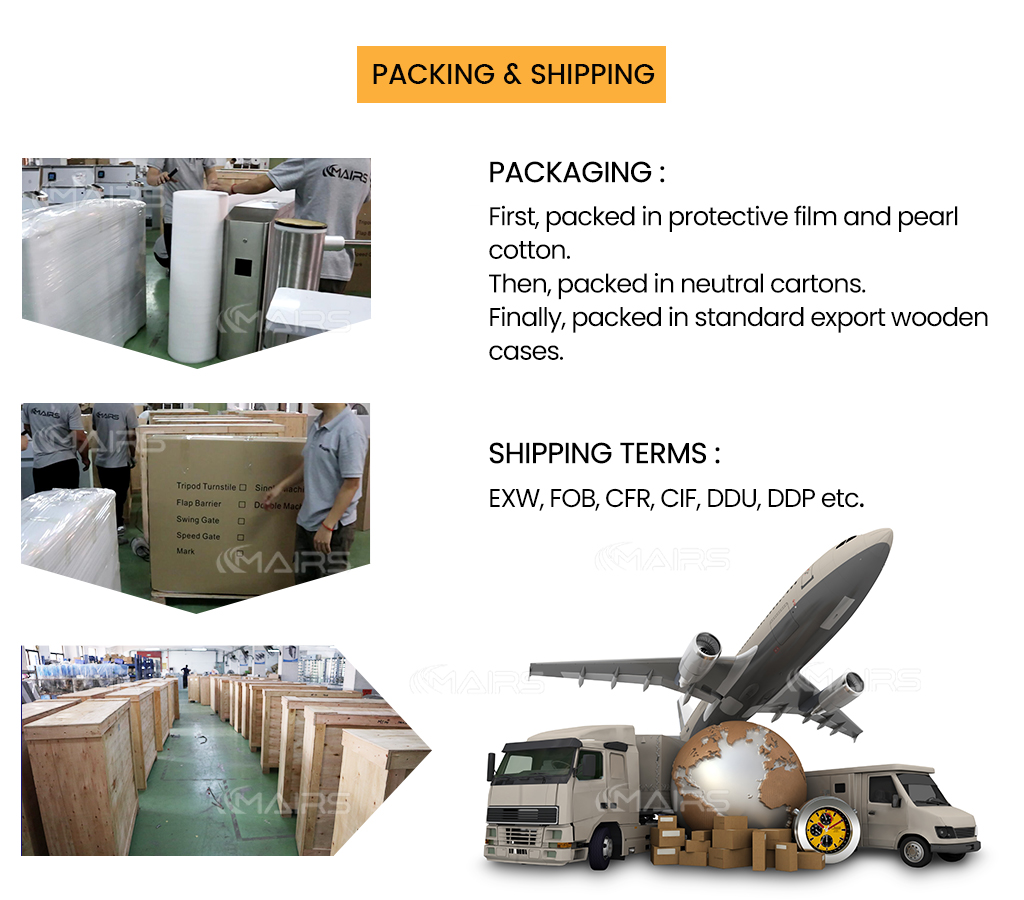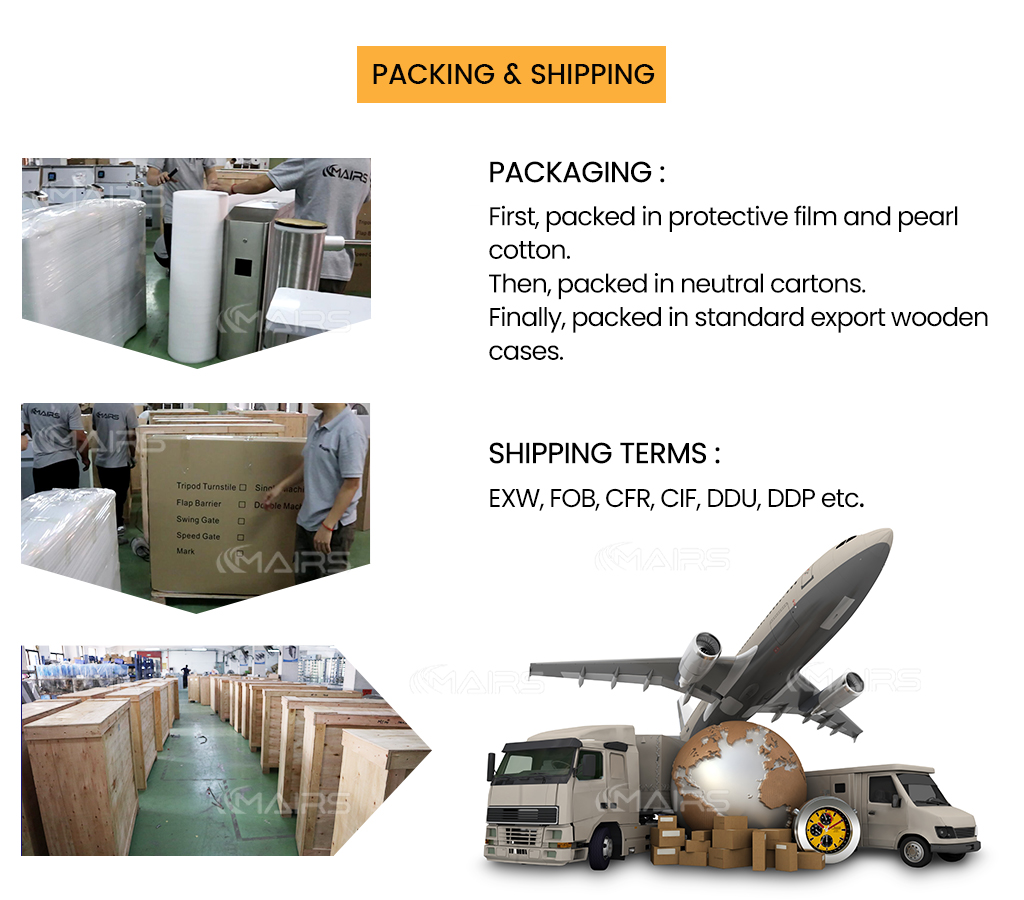 Sharing this: