Last updated on: April 14th, 2023 12:18 pm
Turn style door full height revolving turnstile carries a 2 years warranty and durable maintenance and repair support.
We can provide OEM and ODM services. We also provide biometric devices, such as IC/ID card readers, fingerprint scanners, QR code scanners, face recognition cameras, and so on. If you need to integrate these devices on the full-height turnstile gate or have any questions, please contact us
Turn style door is a kind of single full-height revolving turnstile with a large circular rotating/revolving door shape. Compared with ordinary full-height turnstiles, the biggest difference is the appearance.
Revolving turnstile is developed from the tripod turnstile gate and draws lessons from the characteristics of the rotary door. It can be divided into full height revolving turnstile and half height revolving turnstile according to height. This revolving turnstile belongs to the full height revolving turnstile. If you need a half-height revolving turnstile, please check our another product: half height turnstile
The large volume box is equipped with a flexible identification mode, which makes it not bulky to use, but it has the best security performance. Its two sides are no longer sidebars made of 304 stainless steel, but the special material PC board (polycarbonate sheet), which has the advantages of heat resistance, cold resistance, flame retardancy, fire resistance, impact resistance, very good light transmittance, and multiple colors. This composition makes the whole turn style door beautiful and durable, easy to disassemble, and convenient for transportation and installation.
Turn style door can be applied to all building environments and can solve all control problems of pedestrian entrance and exit passages. It can control whether the turn style door is open or closed at any time, the product also has multiple different kinds of signal interfaces. Customers can integrate with different third-party software or biometric equipment to expand the required special functions.
Drive: Semi-automatic Operated
Arm length: 600 mm
The direction of rotation: Bidirectional
Reliability of the mechanism: 5 million, no-fault
Emergency situation: In the event of an emergency or isolation of the power supply the Rotating Door can be configured to Fail-Safe i.e. rotates freely or Fail-Lock
Humidity: ≤95%
Working temperature:-25℃~60℃
Optional Features: IC/ID reader, Barcode Reader, Face recognition, Fingerprint, other access control equipment, UPS, etc
Communication distance: ≤1200 m
Communication interface: RS485
Size can be customized
The time needed for opening: 0.2 s
Working environment: Indoors or outdoors
Anti tailgating: the turnstile will stay in the lock when open around 60degree(3arms) or 45degree(4 arms) so the gate cannot run in the reverse direction to preventative-gating
Application range: Community, Factory, Construction site, School, Place of the resort, etc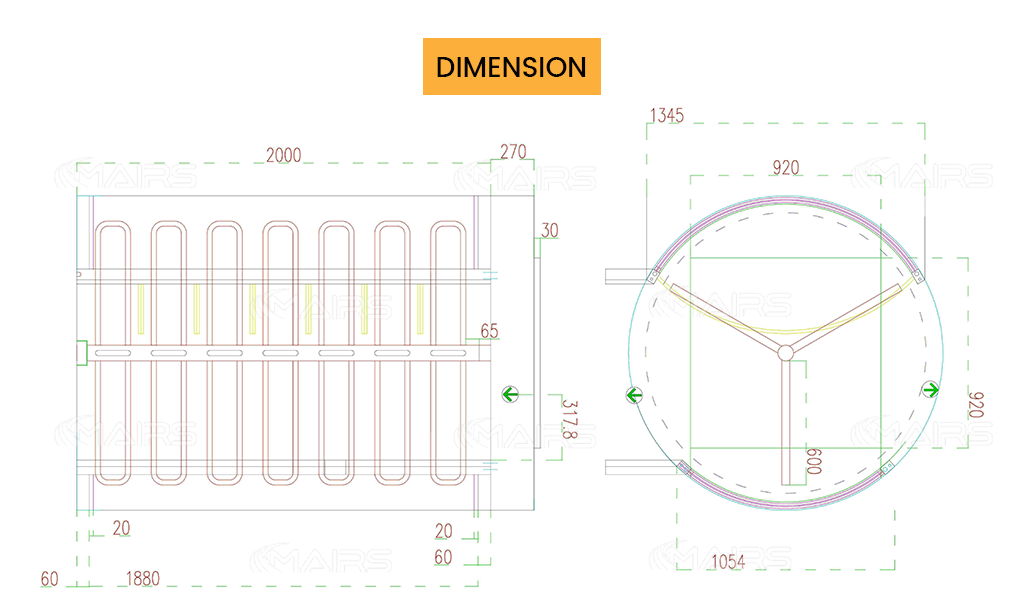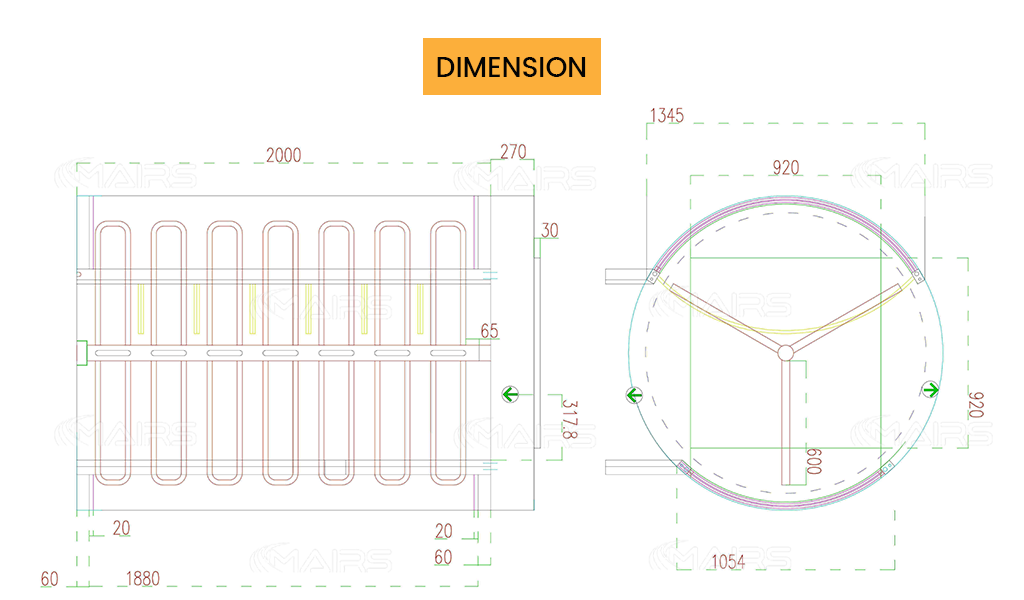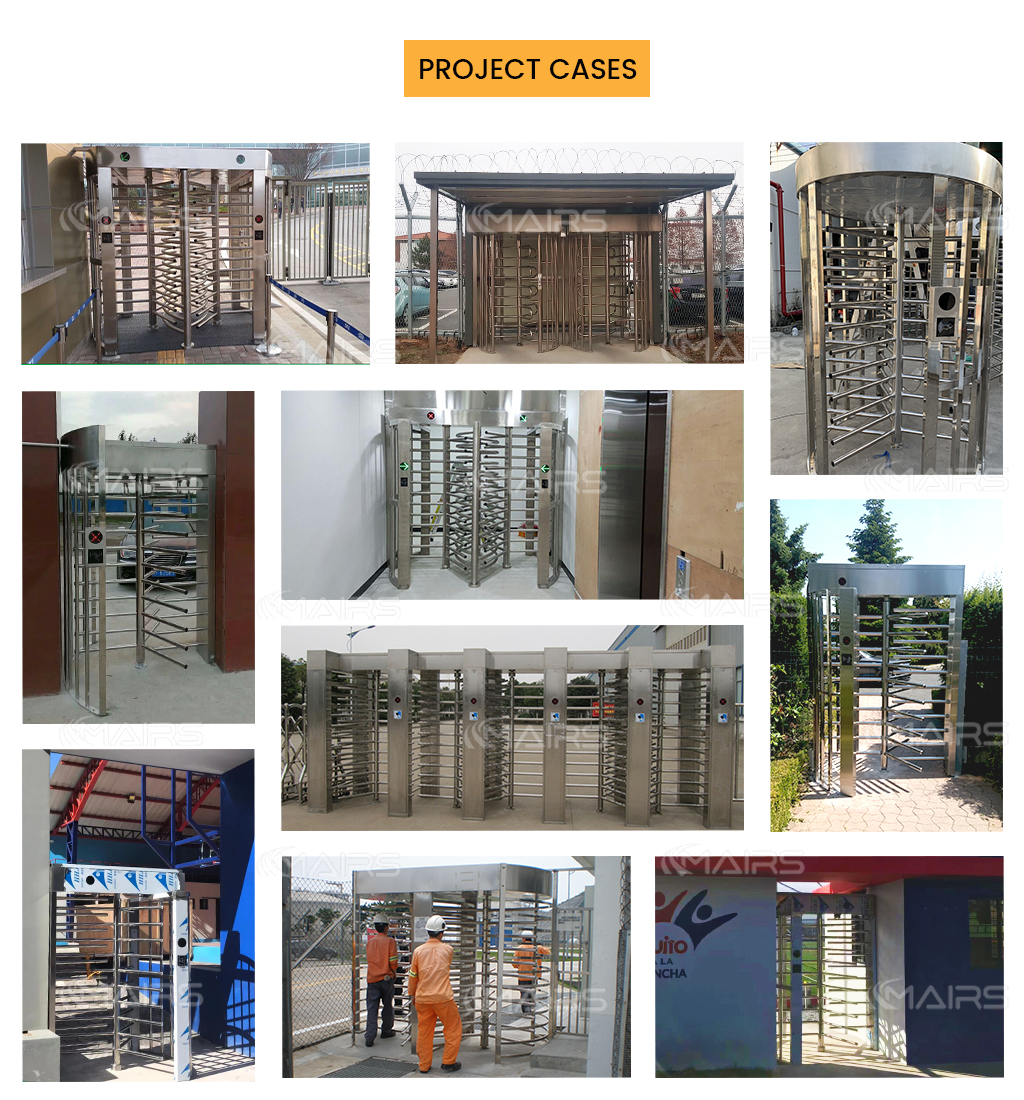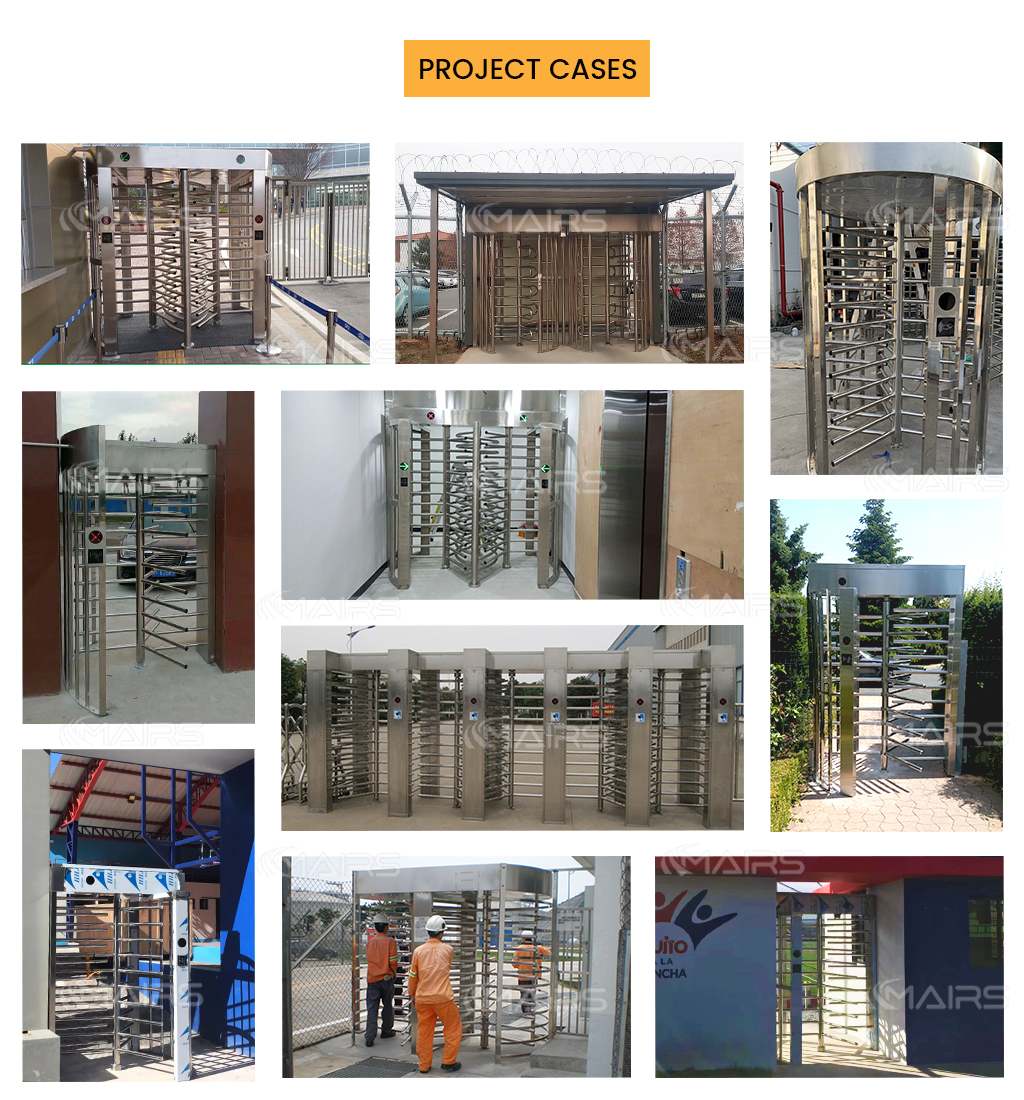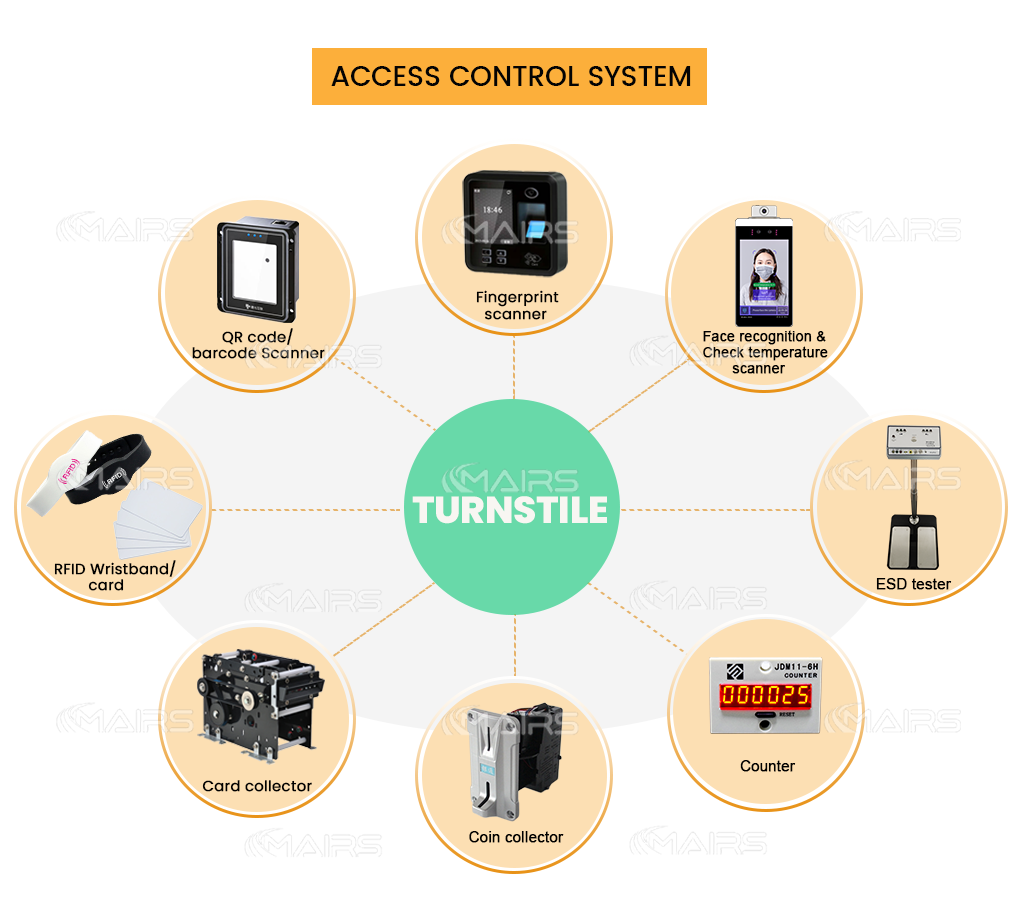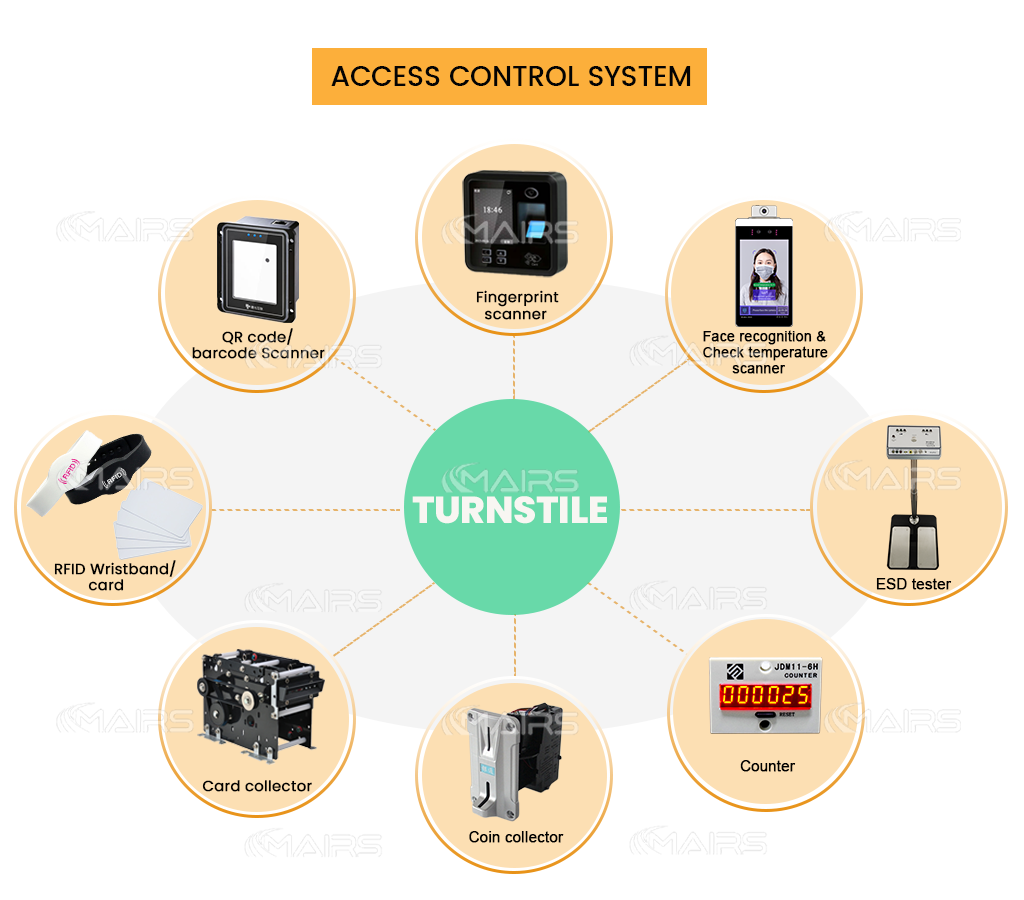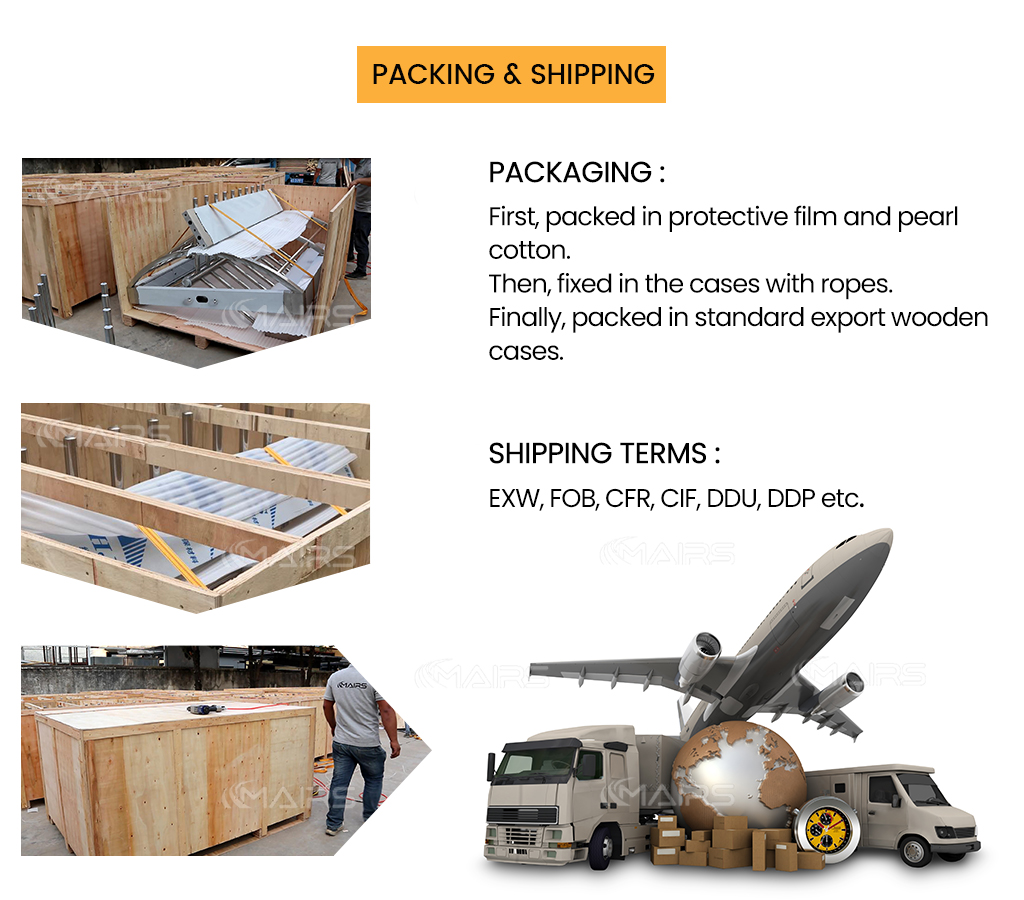 Sharing this: