Last updated on: November 8th, 2023 14:56 pm
What is QR Code Card Reader:
QR code card reader is a new generation of intelligent access card readers. It is a kind of fixed QR code scanner, not hand-held, on the table or fixed in the terminal device, like security turnstiles, etc. The product has a high-end appearance, fast scanning speed, high recognition rate, and strong compatibility. It can be connected to the access controller through RS485 and adapt to various application scenarios. At present, it is widely used in the management of visitors in and out of business office buildings, scenic spots, communities, administrative halls, etc Supporting gate, access control, smart home, etc.
What are the types of QR card readers? In short, there are two kinds of QR card readers, waterproof and non-waterproof. The former is suitable for outdoor and the latter is suitable for indoors. In terms of subdivision, there will be offices, scenic spots, apartments, and so on. Today, just talk about waterproof and non-waterproof.

Features of QR code card reader:
High scanning speed, high recognition rate, and strong compatibility
It can be connected to any access controller supporting Wigan input
Support to identify paper or electronic screen QR code or IC card or ID card
Support 4v-15v wide voltage, stable anti-interference, anti-static
Automatic induction, super decoding, support mobile phone, screen, paper, plastic, two-dimensional, one-dimensional, color code, deformation code, stain code accurate identification
Technical parameters of QR code card reader:

Material: fuselage: PC material, reading window: tempered glass;
System interface: Wigan, RS485, RS232, USB, TCP / IP
Identification mode: QR code scanning / IC card / ID card
QR code decoding: support QR, one-dimensional code
Read code system size: 8 ~ 100 mm QR code
Working power supply: working voltage support 4-15v wide voltage input, working current 800mA
Reading direction: take the lens as the center point, slope 45 °
Scanning characteristics: automatic induction, beep prompt
Light source: with an LED light source, anti-strong light interference
Decoding mode: image decoding
Status indication: redwork light, green feedback light, emerald green network light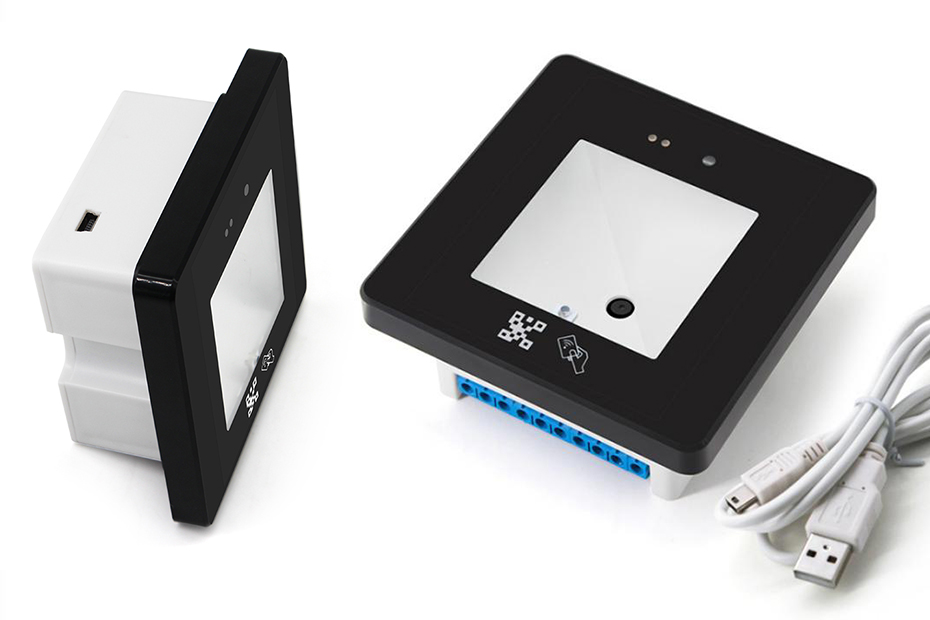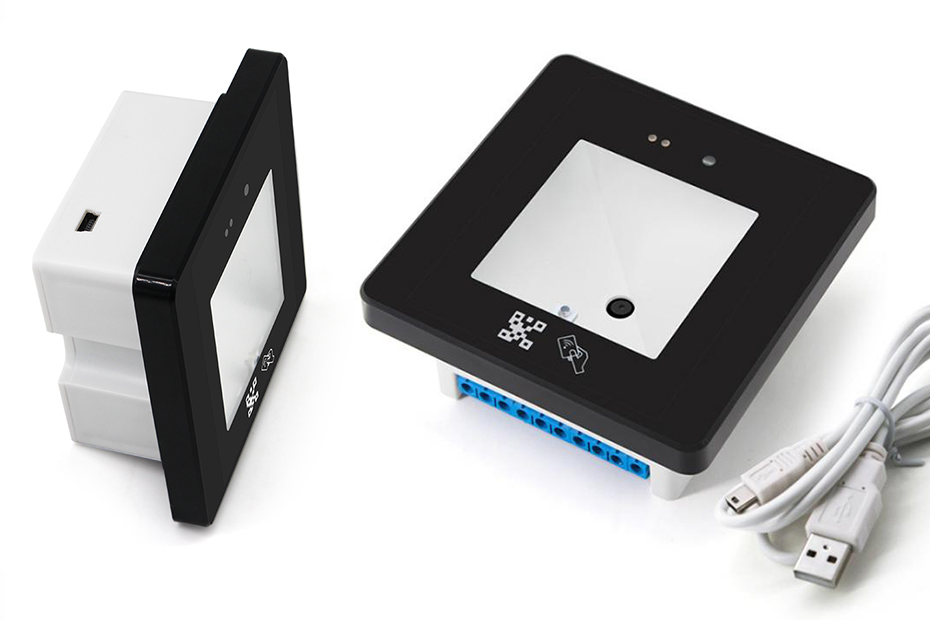 Application of QR code:
QR code turnstile is more and more used in people's work and life, and a very important part of it is QR code card reader, Mairs as a professional security turnstile gate manufacturer, High quality and high-performance QR code card reader must be selected to bring better user experience to QR code turnstile.
From the current mainstream way of passage, whether in the office buildings that have to face a large number of visitors every day or in crowded subway stations, the efficiency of QR code scanning is the highest. That is to say, embedding a QR code recognition module on the intelligent security QR code turnstile gate, integrating data acquisition and bar code automatic recognition technology is the most reasonable technology that can be adopted under the current high-speed traffic requirements of intelligent QR turnstile gate. It can not only guarantee the user's access experience but also avoid contact time and reduce the probability of virus transmission. It can be said to dominate in all kinds of technology of "contactless access".
As the gate equipment for personnel access," fast "and" intelligent "have always been required by traffic management. More and more scenes have begun to install QR code recognition equipment on the passage equipment, that is, embedded QR code scanners to ensure the experience of upgrading intelligent security QR code turnstile gate, integrating QR code recognition, data transmission, and application. Set of QE code data as a part of visitor access data, will record the personal information of the entry and exit personnel in detail, and become one of the most basic data for security control and efficient passage.
A specially customized OEM QR code scanning module can be easily embedded and integrated into all kinds of security QR code turnstile gate products, and one can easily read the bar code information on the mobile phone screen and paper documents. To ensure the reliability of one-dimensional and QR code recognition applications for smart QR code turnstile gate manufacturers and end-users, it is helpful to realize intelligent security control and fast passage.
As a special device for identifying QR codes, the QR code scanning head is often embedded into the equipment and products with limited space. For example, OEM scanning terminals in all walks of life, such as access control terminal, security QR code turnstile gate channel, handheld device, self-service equipment, etc., are embedded in the QR code scanner, so as to realize the one-dimensional code scanning on all paper or mobile phone screens, QR code for persistent scanning and rapid integration into your solution. In fact, each OEM terminal manufacturer's choice of the embedded scanner is different. Next, let's introduce the embedded QR code scanner-QR code card reader.
What are the characteristics of the QR code card reader which is suitable for embedded in access control terminal, security QR code turnstile gate, and self-service equipment? If the product device is such an all-in-one self-service product, the embedded QR code scanner is usually recommended (highly recommended). Due to its small size and "concealment", this type of embedded barcode scanner can be installed and embedded into the most space-limited equipment and products quickly.
The general size of the embedded QR code scanner is 65L/61W/39H mm, and the weight is only 41.5 g. This series of QR code scanners use the international leading chip intelligent image recognition technology, in addition to reading all kinds of one-dimensional, two-dimensional bar code, but also can quickly read mobile phone screen code; can easily read large data screen bar code in the environment of insufficient mobile phone power, mobile phone screen film, color bar code and so on.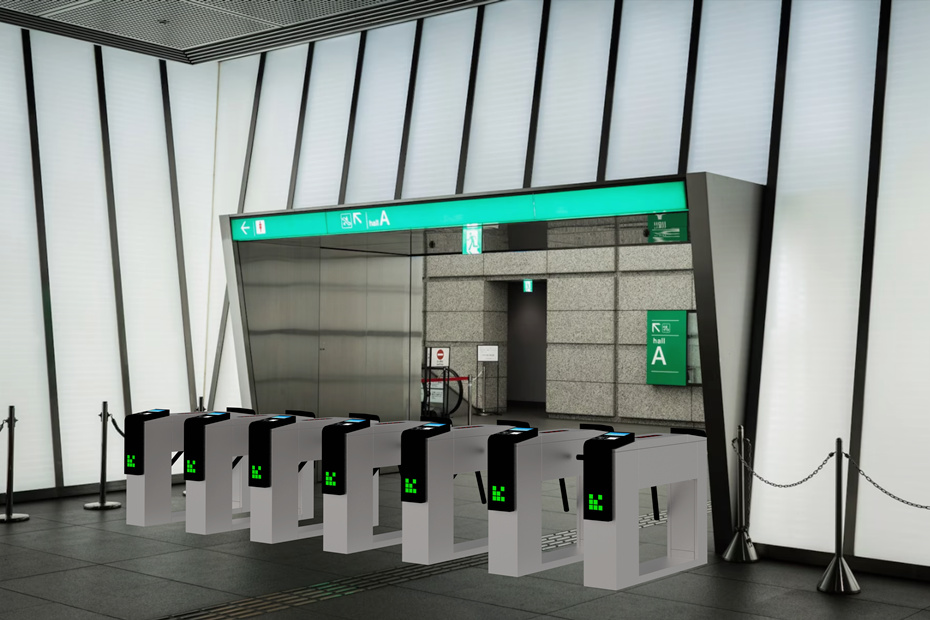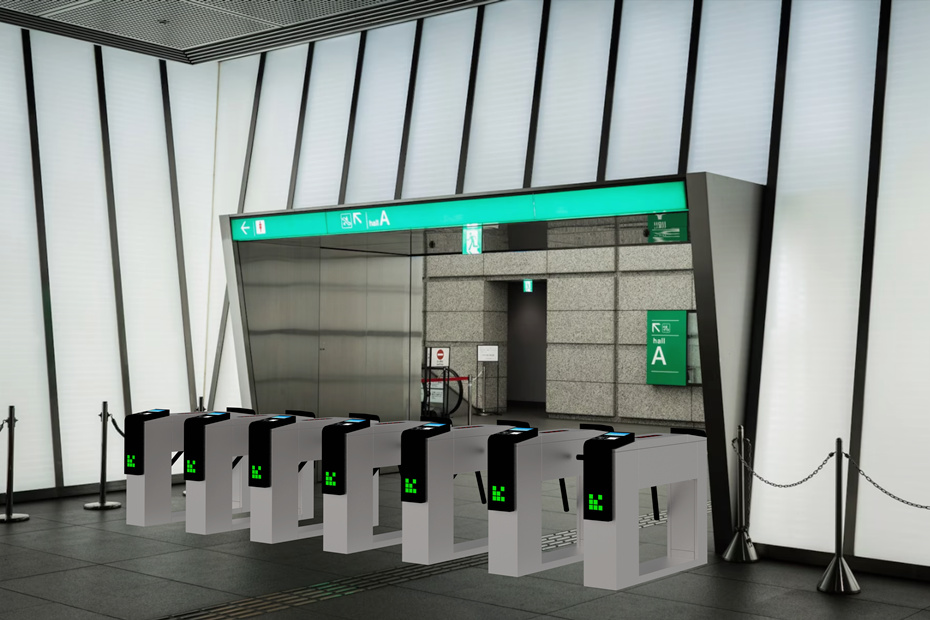 Advantages of QR Code Card Reader:
Its unique feature is that it has a large field of view angle, can read bar code in a larger angle range, and carries independent research The QR code decoding chip is specially optimized in terms of mobility adaptability, so long as the bar code is swept in front of it, it can be easily read. In addition, special optimization is made in the aspect of earthquake prevention and fall resistance, which can improve the reliability of the product and reduce the maintenance cost of the later stage of the product.
1. The embedded scanner module adopts the intelligent core decoding technology developed by itself. The large view window can read all the international standard one-dimensional bar codes and mainstream two-dimensional codes, and the scanning performance reaches the international advanced level. Also has the IP54 industrial grade dustproof & waterproof function, even if long-term in the environment more dark and complex various machines can still maintain the very excellent reading performance. Therefore, it is very popular with many access control and security integration manufacturers, security QR code turnstile gate manufacturers, and self-service equipment manufacturers at domestic and abroad.
2. The intelligent access control system not only requires the stable operation of the access control software but also requires the scanning module of the turnstile door to have a strong screen code reading performance. In order to ensure the powerful screen QR code reading performance of turnstile doors, high quality and high-performance QR code scanning modules must be adopted.
As the core component of mobile phone QR code ticket identification security turnstiles gate, the embedded scanner QR code scanning module can easily read barcode in the case of insufficient mobile phone power, mobile phone screen film, color barcode, etc., which not only improves the customer experience but also speeds up the customer circulation, which is the bar code identification module choice for security QR code turnstile gate manufacturers.
Embedded scanner adopts CMOS image technology and an international leading intelligent image recognition system. The product can read mobile phone screens and paper text or bar code information. Mainly used in electronic vouchers, mobile marketing, office automation, and other fields.
It adopts a series of integrated technologies, such as optical system, photoelectric coupling system, graphics digitization, codec, image processing, embedded system, and so on. Can read all international standard one-dimensional bar code and mainstream two-dimensional bar code, reading performance to reach the international advanced level.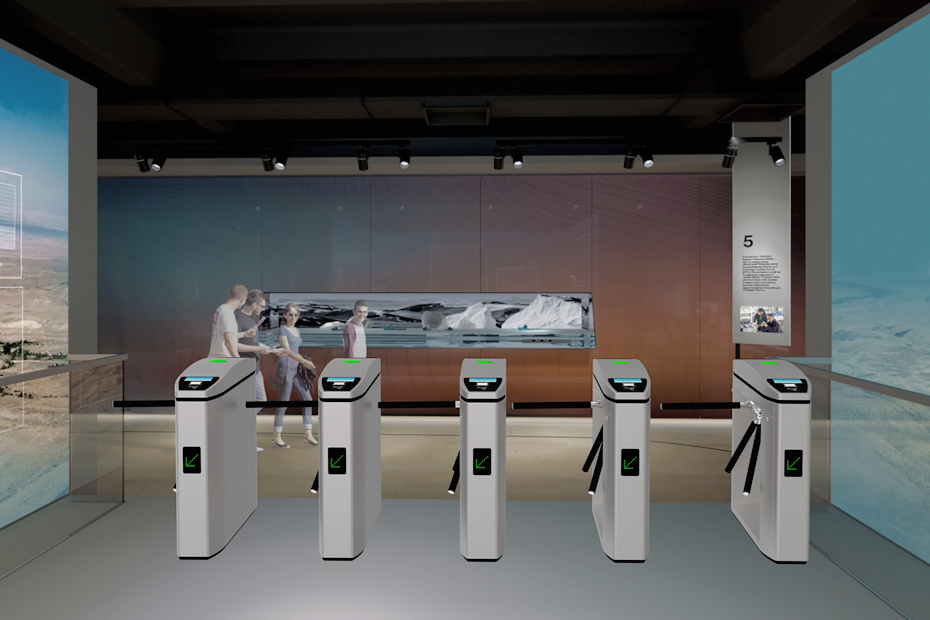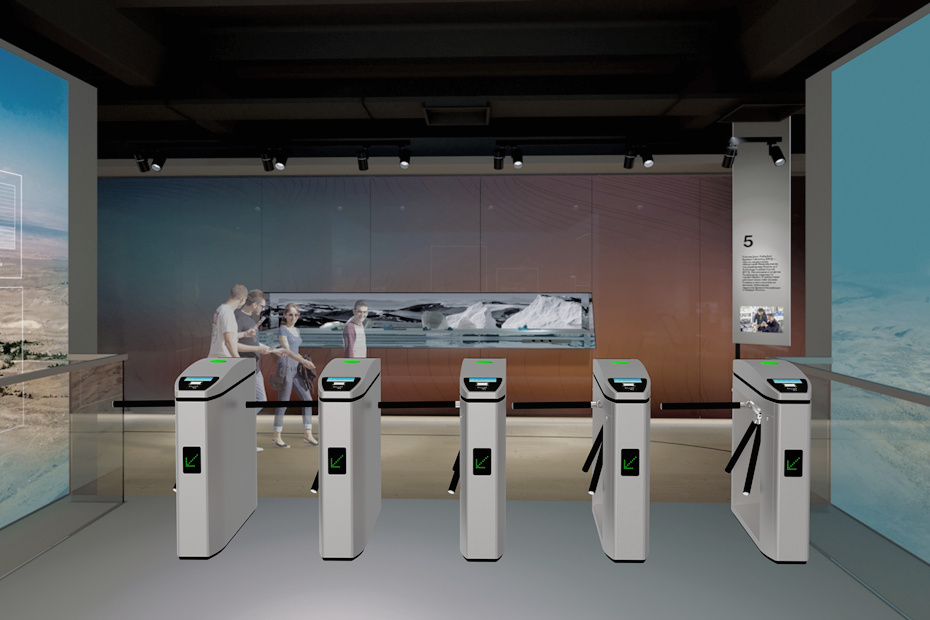 Product characteristics:
1. Paper Code Reading Ability: The main QR code printed on paper and various one-dimensional bar codes can also be read;
2. High-speed reading: for different mobile phone LCD screens, generally have different contrast, color, and reflection degree, the scanner can read quickly.
3. Easy to use: can read the user manual provided by the setting code to set the scanner parameters to achieve the best working state.
QR code scanning module, embedded bar code scanner, QR code reading module, and other scanner products have high integration design, rich data communication interface (HID-KBW、 virtual serial port based on USB interface or TTL232、RS232 interface based on a serial interface, etc.), unique decoding technology, extensive industry applications, ultra-high performance and price ratio, industry-specific fuselage shell and other more special functions.
As a kind of personnel passage blocking device, the most basic and core function of security QR code turnstile gate is to realize only one person at a time, such as subway turnstile gate, exhibition turnstile gate, scenic turnstile gate, and office turnstile gate. However, with the change of the times, the traditional security QR code turnstile gate can not meet the requirements of convenience.
Embedded scanner adopts the fifth generation core decoding technology, which can accurately and quickly read the minimum brightness and all kinds of big data screen bar code, reach the international advanced level, and can enter the extremely fast self-inductive reading mode. It provides a variety of interfaces, such as RS232、USB, compact streamlined industrial standard design, high integration, easy installation, flexible application, and is suitable for various gate applications.
Application of QR code turnstile
Scenic spot ticket-checking turnstile gate: using an embedded scanner to verify scenic spot tickets, tourists only need to use QR code ticket scan code to pass through the gate, the entry time does not take 3 seconds, not only reduce the queue to buy tickets, waiting for an entry time, effectively improve the level of scenic area in management and image.
Subway ticket-checking turnstile gate: only need to embed QR code scanning module on the subway turnstile gate, access mobile payment system, passengers can scan code through the security QR code turnstile to enter the subway, greatly enhance the passenger experience, Reduce the inconvenience of carrying cash and subway card recharge and ticket purchase, which plays an inestimable role in promoting urban green travel and improving subway operation efficiency.
Pedestrian QR code turnstile access control gate has been used in various industries, where there are entrances and exits, can be installed security QR code turnstile gate for personnel access management. With the rapid development of urbanization and information technology, there is more and more floating population in cities. People's requirements for security and public security management in travel, residence, office, entertainment, and other occasions are also rising, especially the entrance and exit management, which is closely related to people. The entrance and exit management of the people's Bank of China is often faced with such problems as high flow of people, great difficulty, low efficiency, high labor cost, limited data collection, and management decision-making.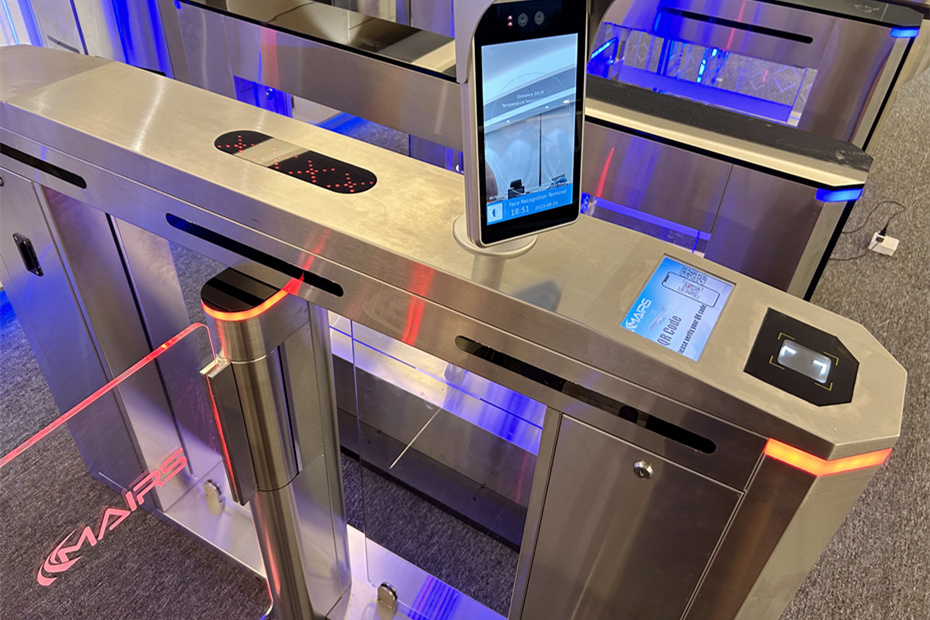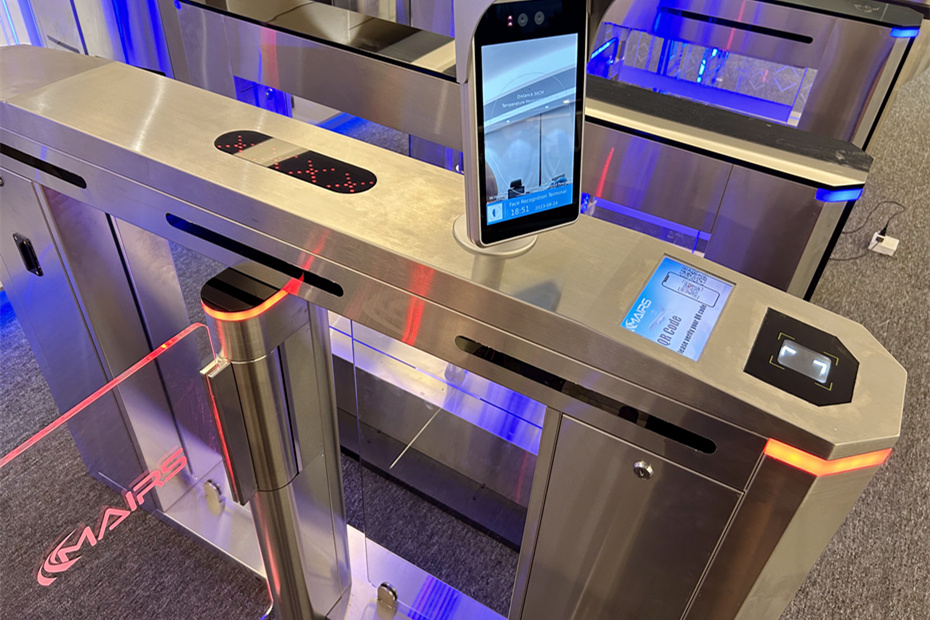 In the field of public transport, how important is the role of Embedded QR code scanners at the entrance and exit? For example, it is necessary to improve the efficiency of the management of the airport, the railway station, and the railway station Management and high-frequency access control have a strong demand for upgrading; in the field of residential real estate, strengthen the safety management of the community and enhance the residents' sense of security and living experience of the community; compared with the traditional manual management, the application gate solution of bar code scanning can greatly improve the security and reliability, manage the internal personnel and visitors, and enhance the management level.
In addition to the above fields, the entrance QR code turnstile gate can also be used in government agencies, factories, scenic spots, schools, banks, playgrounds, leisure places, and so on.
The QR code scanner is embedded in the original equipment of the pedestrian security QR code turnstile gate, which can realize one person one code and scan the code in seconds. The control not only reduces the cost of human management, but also improves the management efficiency and security level.
Sharing this: